FBR REPORT: Forced Labor, Torture and Military Activity Still Present in Karen State
Karen State, Burma
5 March, 2012
---
 

 
 

This report includes documents ongoing abuses since the initial January 12th agreement (one between the Karen National Union and the Burmese government which laid the foundation for future ceasefire discussion), as well as previously unreported abuses prior to that. It contains information gathered by teams working throughout Karen State and includes the following:

Torture, Human Shields, Forced Labor and Military Activity in Doo Pla Ya District
Killing, Forced Labor, Property Confiscation and Military Activities in Taw Oo (Toungoo) District
Forced Labor, Military Activity and Flooding in Kler Lwee Htoo (Nyaunglebin) District and Mutraw District
Forced Labor in Mergui/Tavoy District (Tenasserim Region)
Forced Labor and Fighting in Hpa-an District

Warning: This report contains graphic images.

 
Doo Pla Ya District — South Eastern Karen State
On 29 January 2012, Light Infantry Battalion (LIB) 346 asked villagers from Par Klaw Kee Village, Mae Ka Ti Village, Htee Yo Kee Village, Htee Mae Baw Village and Kyaw Kee Village to send 12 trailers of food to Mae Ka Ti Burma Army Camp. Each village was forced to carry 30 bags of rice. On 27 January 2012, the Burma Army increased troops in Seitkyi, Kaw T'ree Township with the addition of Military Operations Command (MOC) 19, which numbers approximately 240 soldiers. Two days later, an additional 170 soldiers arrived under MOC 19. Under Commander Myo Thant Zin, they replaced LIB 563 in the Ka Li Kee area.
On 12 December 2011, in response to clashes with the Karen National Liberation Army (KNLA — prodemocracy ethnic resistance) in the days prior, Infantry Battalion (IB) 283 (led by Myo Myint Kyaw) ordered the arrest of the Ta Ku Kee Village headman, pastor and multiple other villagers. In total, 60 villagers were taken to Ko Kgaw Klow Village. All but five villagers were released shortly afterwards. The five individuals were detained because they were falsely accused of being KNLA soldiers. In pursuit of confessions, Burma Army soldiers tied up and blindfolded the villagers and proceeded to torture them. The villagers were held for almost two months, being released on 6 February 2012. The five are listed below: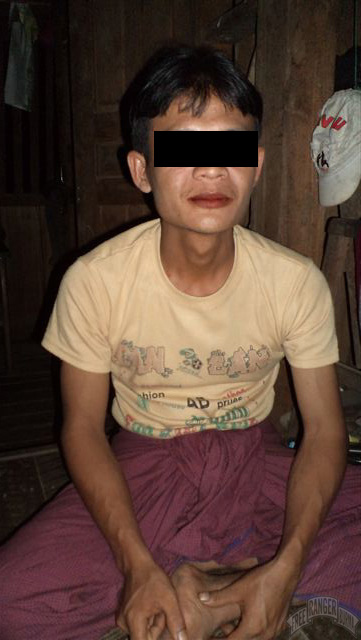 Saw Wah Nu, 30 years old, was beaten with bricks and hit in the head with a pistol.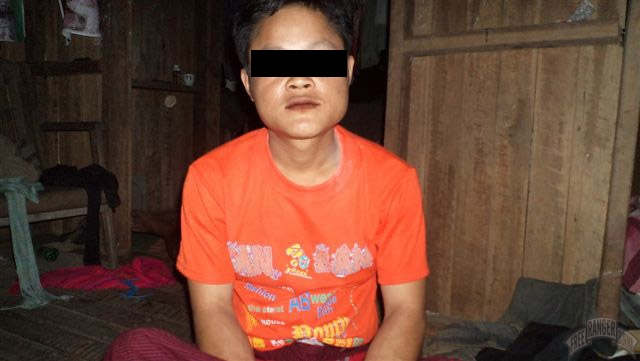 Saw Hsaw Bush, 27 years old, was hit in the face while detained.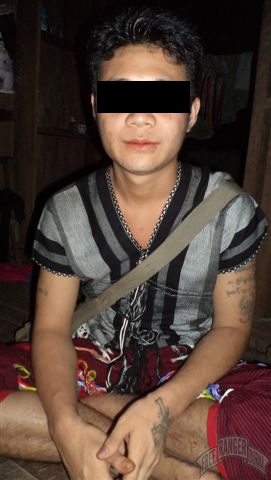 Saw Kyaw Pleh, 24 years old, was beaten with bricks, which broke his leg.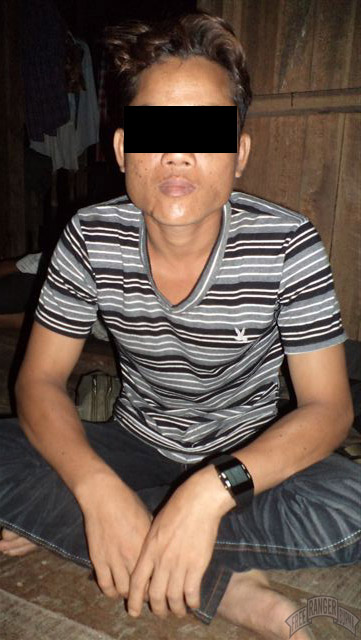 Saw Toh Kee Baw, 30 years old, was hit with bricks to his legs and face.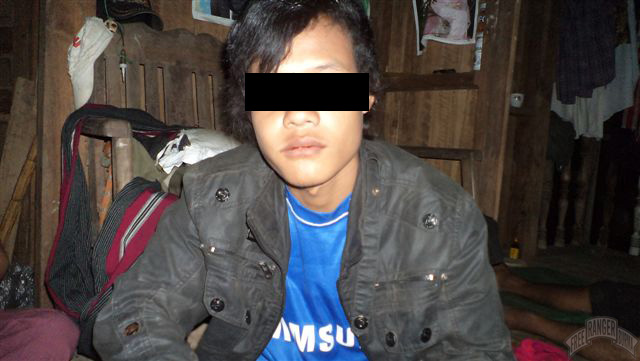 Saw Thay Chit, 18 years old, was hit in the head while detained.
On 14 December 2011 in Waw Ray Township, IB 62 (led by Ko Ko Oo) captured Noh Sho Ner villagers near Noh Sho Ner Village. The villagers captured were Saw Htin Myint, 28 years old, and Pa Do Hsaw, 45 years old. The following day, Burma Army soldiers captured 29-year-old Saw Than Htin and 45-year-old Saw Min Than. Both men were forced to carry supplies as well as serve as guides. On 16 December 2011, Saw Pa Do Hsaw and Saw Thi Myint escaped because they were no longer able to carry their loads. On 17 December 2011, Saw Min Than and Saw Than Htin were then released.
In Kaw T'ree Township on 18 December 2011, LIB 357, Column #1 and Column #2, combined to make 100 soldiers in total. On 20 December 2011, the combined LIB 357 took villagers from Kya Ka Wa Village to serve as human shields from Kya Ka Wa Village to Daw Plaw Village. The villagers that were taken are listed below.
Naw Plet — 52 years old.
Ye Tu Htee — 52 years old.
Eh Naw Gay — 30 years old.
Naw Ree — 34 years old.
Kay Mu Dah — 29 years old.
Sa Daw Na Maw Dah — 43 years old.
Day Naw — 47 years old.
Naw Kho Mi — 40 years old.
Ma Nay Tha — 40 years old.
Na Ma Htin — 38 years old.
Ta Poe Tu — 29 years old.
Naw Hsaw Paw 53 old
Naw Lay Ku — 54years old.
Naw Ker Ler — 49 years old.
Naw Moh Loh — 40 years old.
Naw Htoo — 53 years old.
Naw Mu Thaw — 50 years old.
Naw Lee Pra — 29 years old.
Naw Lu — 52 years old
Naw Aye Nay — 50 years old.
Mu Tu — 34 years old.
Naw Paw Nyee — 36 years old.
Na Mu Naw — 54 years old.
Naw Mu Kler — 48 years old.
Pee Klay Nay — 46 years old.
Mu Kya Paw — 60 years old.
27. Naw Pet Bu — 67 years old.
28. Naw Dah Heh — 48 years old.
14 October 2011, Burma Army soldiers captured the Kwee Ler Shu Village headman and live stock. The same day, they also went to Taw Oo Hta Village, where they took the headman and the villagers' live stock. On 12 October 2011, three battalions under Light Infantry Division 22 (LIB 201, 203, 315) entered Ta Oo Hta Village, forcing the villagers to flee. The soldiers occupied the village for days, confiscating the villagers' rice.
On 4 September 2012, fighting broke out between KNLA Battalion 16 and LIB 543, in the area between Jauke Ku Village and Myin Tha Ya Village in Waw Ray Township. During the fighting, the Burma Army sent 13 mortars into Jauke Ku Village. After fighting, they entered Jauke Ku Village and shot at villagers' houses, damaging their homes and killing their animals. The following are people who lost property:
1. Saw Kyaw Hlaing – 63 years old. His house was damaged by Burma Army soldiers' gunfire.
2. Saw Par Nga Pan — 32 years old. Burma Army soldiers took 1000 Bhat from his bag.
3. Father of Naing Dee – age unknown. Burma Army soldiers took his Casio watch.
4. Saw U Sein Myint – 43 years old. His house was damaged by Burma Army soldiers gunfire
5. Saw Hta Paung – 40 years old. Burma Army shot and killed his male ox and wounded two cows.
6. Naw Pa Doh – 45 years old. Her male ox was shot and killed by the Burma Army.
Two days later, LIB 566, led by Commander Tin Za Lin, arrived in A'plon Village. There they stole 3000 Baht, 300 Kyat two ducks, one mobile phone, one MP4 player, eight boxes of cigarettes, three gallons of fuel, and various medications. On 19 August 2011, LIB 346, led by Commander Zaw Min Hteh, captured and killed Par Klaw Poh, a villager from Ler Kgaw Village, Kaw T'ree Township. On 20 August 2011, LIB 549, led by Commander Kyaw Zay Ya, stole 850,000 Kyats and gold in Ka Meh Koh Village, Kaw T'ree Township. The following day, when the owner asked for his money and gold back, the soldiers only returned 350,000 kyat. On 5 June 2011, both columns of LIB 373 combined, under Commander Aye Min Soe, and forced villagers from Myine Tha Ya Village and A'plon Village, Waw Ray, to porter and serve as human shields while soldiers patrol.
Taw Oo (Toungoo) District- Northern Karen State
On 27 August 2011, LIB 540 (based in Ta Aye Hta Camp) shot and killed two villagers from Hsaw Wah Der Village in a betelnut grove while patrolling. The two villagers were Saw Ka Theh (32 years old) and Saw B Eh (23 years old). On 1 September 2011, soldiers forced 41 men and 64 women to clean the Play Hsa Lo Army Camp. The same day, soldiers shot Saw Hsar Bu, a 54-year-old civilian, because he was in the betelnut grove against instruction from the Burma Army.
In recent weeks, the Burma Army has continued to resupply camps with food and troops. On 5 February 2012, Division 66 used vehicles and forced labor in the Kler Lah Area (Klay Soe Kee Village, Kaw Soe Koh Village, Gah Mu Der Village, and Der Doh Village) to carry food supplies from Ta Aye Hta Camp to Bu Has Kee Camp. On 3 February, Division 66, commanded by Win Bo Shew, arrived in Kler Lah Camp to take the place of MOC 9. On 1 February 2012, LIB 377 (stationed at Kler Lah Camp) forced one villager from Klay Soe Kee Village and two villagers from Der Doh Village to carry food from Klay Soe Kee Camp to Koe Day Camp. On 21 January 2012, the Burma Army sent food supplies from Moe Pya to Play Hsa Lo Camp. Food supplies have also been carried from Zaya Gyi to Tha Byae Nyunt and from Tha Bya Nyunt to Moe Pya. MOC 9 also forced villagers from Play Hsa Lo Village, Yer Lo Village, Plow Baw Der Village, Hsu Lo Village, and Lay Gaw Lo Village to send 120 bamboo poles to build a new fence for Play Hsa Lo Army Camp.
Kler Lwee Htoo (Nyaunglebin) and Mu Traw District- Northern Karen State
On 16 February 2012 in Kler Lwee Htoo District, 15 Burma Army trucks carrying both food and army supplies arrived at Muthe Camp, afterwards going onto Paw Kay Ko Camp. The trucks carried 88 soldiers and one commander. Soldiers from Way Me Kwee Camp, Ee Tha Plaw Camp, and Thwein Boe Plaw Camp have recently cleared the brush near the car road. On 28 December 2011 in Moo Township, the Burma Army sent 36 supply trucks to Thay Pyi Nyut Camp, along with 80 soldiers and 50 mules. The following day, soldiers forced villagers from Lei Lan Ku Village, Kyauk Kyu Pauk Village, and That Pyt Nyut Village to take food to Moe Pya Camp. On 1 January 2012, LIB 599 forced villagers from Yulo and Kamulo to send food to Moe Pya and Lay Day Burma Army Camps. On 30 December 2011, LIB 590 demanded 5000 kyat from each villager using a bull lock cart to work their fields in Kyaun Pya Village, Kyun Bin Seik Village and Ng Lauk Tek Village. On 5 December 2011, 500 soldiers arrived in Kyauk Kyi and Than Bo (Infantry Battalion 60 Headquarters). On 24 September 2011, LIB 599, Commanded by Soe Tin Lin, forced 30 men from Tat Kon Village to perform sentry work in the area. On 27 October 2011, the same battalion forced villagers to clean the ground to prepare for the building of a small airport at Tay Pyu Nyunt Burma Army Camp.
The military is sending food to Burma Army Camps throughout Mu Traw District, including Muthe Camp and Paw Kay Ko Camp. On 12 February 2012, the Burma Army sent Division 7 to Ler Mu Plaw Army Camp, Lu Thaw Township. Burma Army troops have been guarding the route from Mae Pray Hkee Camp to Meh Way Camp in Dwe Lo Township (Division 44 Headquarters) in efforts to protect roads used to transport food and supplies. While patrolling in November 2011, they captured two medics and used them as guides around the Township Headquarters. They later sent both medics back to be detained at a Burma Army Camp. Burma Army soldiers also killed one civilian from Ta Hu Law Village, Dwe Lo Township, who was forced to be a guide, but was later was accused of supporting the KNLA.
Flooding in the plains during the last wet season caused multiple difficulties for villagers. The flood water caused multiple deaths, including that of Pah Dah Pow from Kwee Lay Village, who drowned in his field and is survived by a wife and four children. In Lu Thaw Township, Naw Mu Si, 6 years old, and Saw Na Maw Htoo, 68 years old, both drowned. In Kaw Lu Der Village Tract, Lu Thaw Township, Saw Maw Eh, 70 years old, and his wife Naw Pwen, 60 years old, were also swept away by the water. The excess water will also create problems for farmers in the coming harvest. In Moo and Ler Doh Township, thousands of acres were flooded and a majority of the crops were destroyed. This may cause food shortages in the coming year.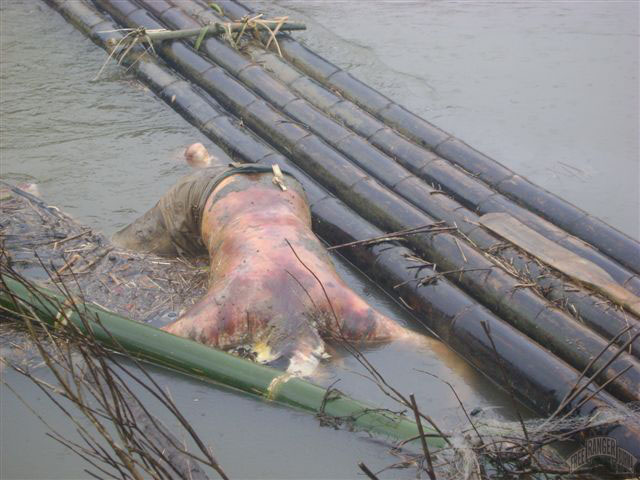 Saw Na Mai Htoo drowned in a flooded field.
Mergui/Tavoy District (Tenasserim Region) — Eastern Karen State
On 3 December 2011, Burma Army IB 560 demanded six porters each from Ta Ket and Nyaung Pin Village, which are both located in Tenassarim Division. If the villagers were unable to work, they had to pay 40,000 Kyat each.
Hpa-an District – Eastern Karen State
In Hpa-an District, the Border Guard Force (BGF) forcibly confiscated weapons from three Democratic Karen Buddhist Army (DKBA) Camps, including Yin Pine Camp, T'kot Poe Camp and Wa Kleh Mu Camp. On 19 February 2012, fighting between the DKBA and the BGF resulted in two DKBA soldiers dead, five BGF soldiers dead, one villager dead and one villager wounded in the Myai Gyi Ngu area.