FBR REPORT: Christmas in Burma
Karen State, Burma
24 December, 2011
---
Christmas 2011
Dear friends,
We are relaying this out from Karen State and want you to know how grateful we are for each of you and to join you in gratitude for the gift of Christmas this year. Here in Burma as is true all over the world there is plenty of bad news but evil is not the only power in the world. The power of good is also here and is the stronger.
We were just in Tha Dah Der village that was burned by the Burma Army in July 2010. It was the fifth time the village had been overrun by the Burma Army since 1958 and the third time it had been burned. Even their large teak church had been burned to the ground. In spite of these attacks the people have chosen to stay and rebuild and now a beautiful new church stands on the grounds of the burned one, a testimony to the power of hope and faith. The dedication of the church is on this Christmas Day.
At the rebuilt village we all joined together for a Good Life Club Program (thanks to Partners for all your help in this), a Run for Relief and an outdoor medical/dental clinic. The sounds of children laughing and people singing lifted our souls. As the sun began to set, we finished with a meal served on long bamboo tables in the rice fields.
We are now further north in Karen State, continuing the Good Life Club and medical programs in an area we haven't been to before. Our 59 multi-ethnic FBR teams representing different faiths and serving in 11 ethnic areas are united with us in love and service, as we are with you this Christmas.
As I was working on this message I went to give out some gifts. I asked if anyone needed anything else. We all stopped still when Hsa Kae (Living Star), one of our lady medics, said, "I want my father and mother." When she was 16 years old, on Christmas Day, her parents were shot dead in their home by the Burma Army. I went over to her, held her hand and prayed. I told her I was sorry. She looked at me and said, "It is ok," and as I looked her into her eyes, she smiled. Hsa Kae has chosen in the midst of her sadness to reach out and help others. It reminded me of what one of my teachers taught me, "You can live well with sorrow but you cannot live well with shame." Christmas reminds me that God has sent Jesus to help us in our sadness, to free us from any shame and to help us live well.
This year I have also been reminded to take God at His word and to believe He will help us do what He has led us to do. God wants a close relationship with each of us and we can expect Him to answer when we call, lead when we are willing to follow and bring good from anything we offer to Him. I have also been reminded that the story we live is not so much what are we doing for God but it is about God's dealing with us. I want our story to be something like: "The story of God's dealings with the Free Burma Rangers, for the glory of God and l hope, for the good of others." I want to say, "Look what God is doing." No matter what situation we find ourselves in, we can trust Him and when do we are free.
Thank you,
God bless you and merry Christmas from Dave, family and teams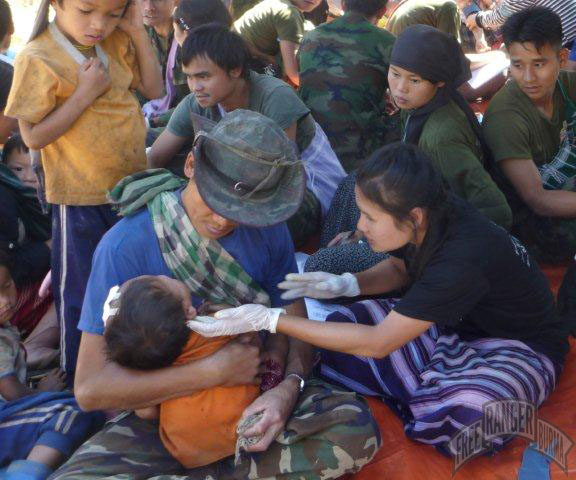 Hsa Kae treating patients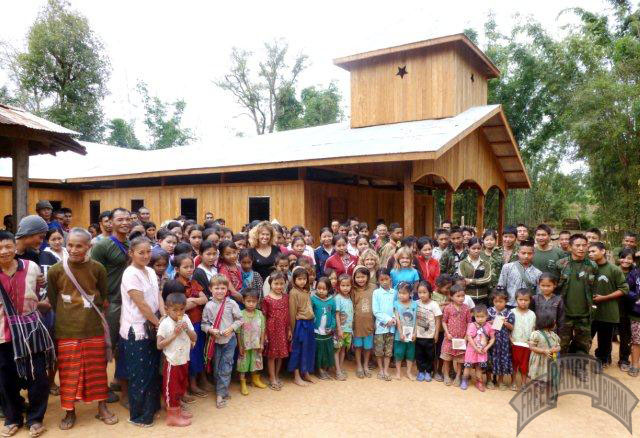 Rebuilt church after burning by Burma Army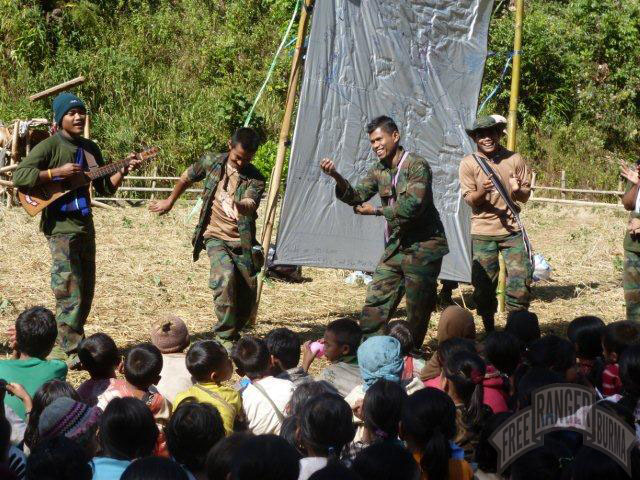 Mon FBR team sings for Karen villagers during Good Life Club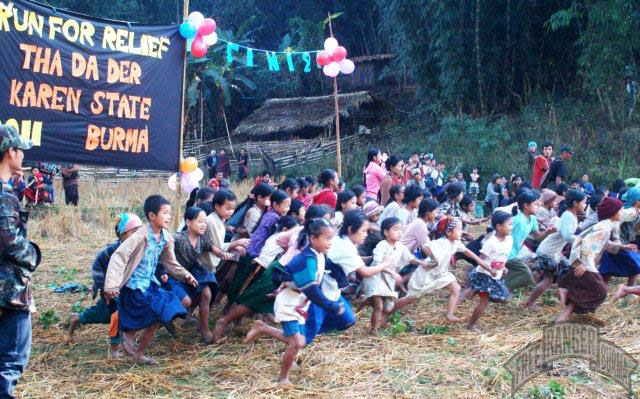 Run for Relief in Tha Dah Der Village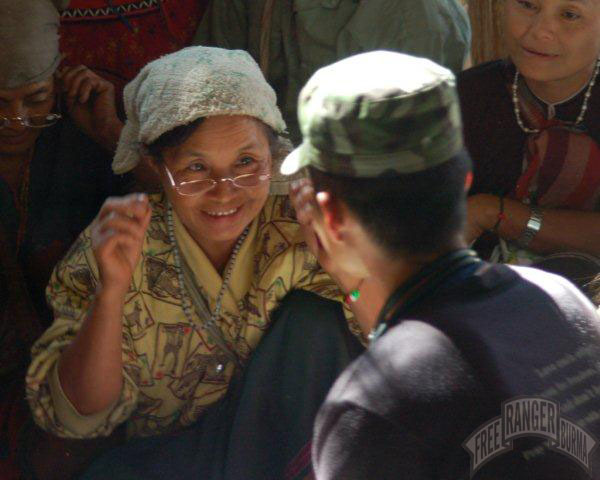 Burma Vision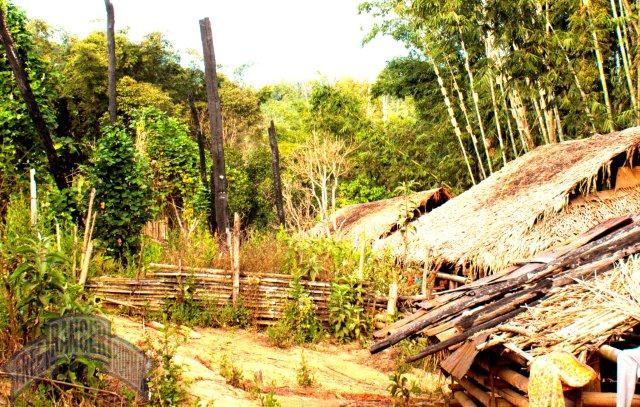 Rebuilt homes next to homes burned by Burma Army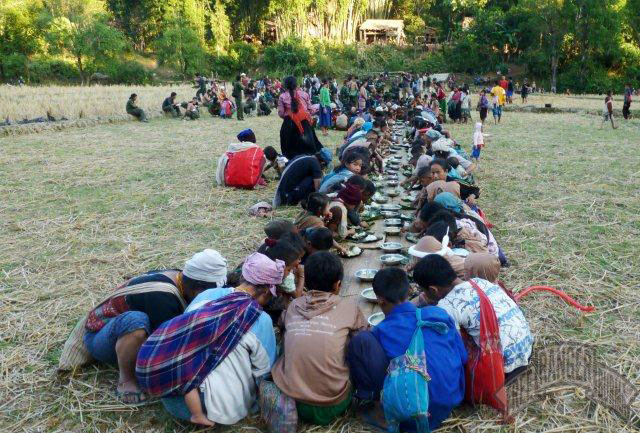 Dinner in the rice fields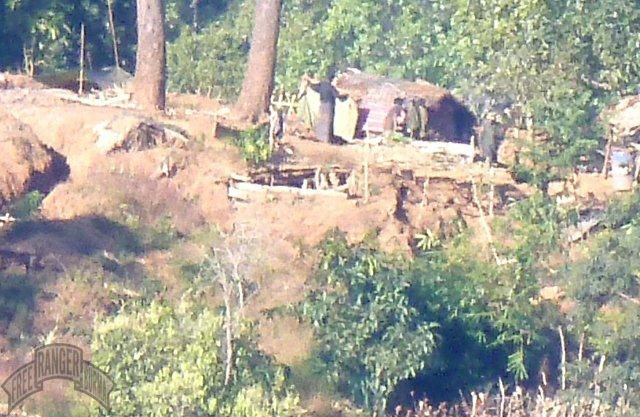 Burma Army troops in their camp near Tha Dah Der Village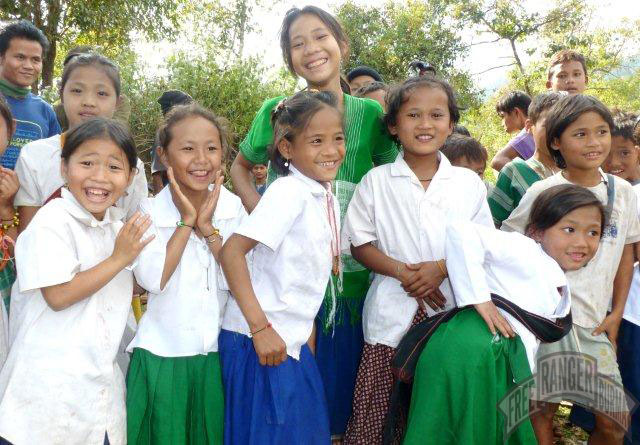 Kids at GLC program, Hti Mu Kee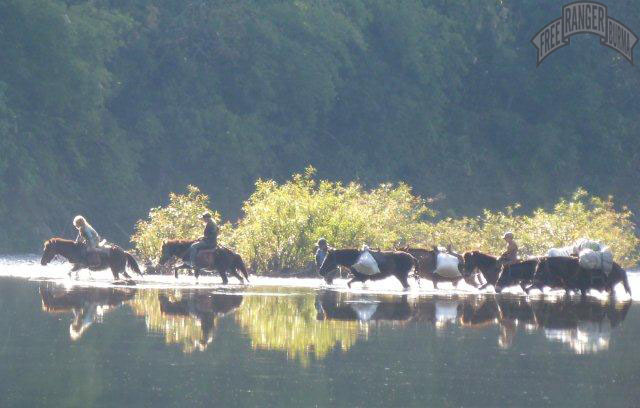 Relief supplies on the way