FBR REPORT: Kachin State- Burma Army Burns and Loots Homes in Wai Maw District
Kachin State, Burma
15 November, 2011
---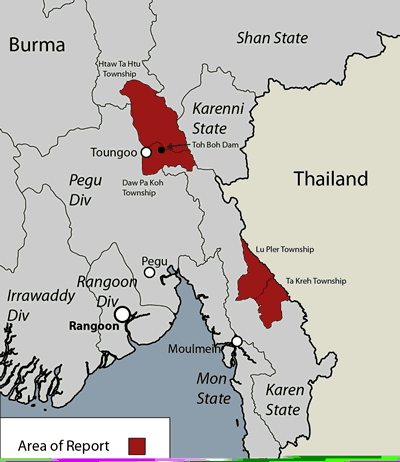 map showing area of report
Fighting between the Kachin Independence Army (KIA) and the Burma Army broke out on 9 June 2011, ending a 17-year cease-fire agreement between the two groups. As many as 20,000 people have been displaced by the fighting in Kachin State, according to local networks helping IDPs in Laiza. KIA sources have said that the number of standing Burma Army battalions before the conflict began was 93. Currently there are 113 battalions in Kachin State with more troops on the way, according to KIA sources. Divisions 33, 88, and 99 are currently operating in Kachin State.
On 16 October 2011, approximately 200 Burma Army soldiers from Light Infantry Battalion (LIB) 438 and Infantry Battalion (IB) 121 attacked Nam San Yang Village in Wai Maw District, Kachin State. The soldiers burned over 30 houses and stayed for 3 days in the village occupying the village temple.
All the villagers from Nam San Yang Village have fled their homes and are staying with relatives or in IDP camps in Laiza. Other villagers are living in huts in their fields as it is now harvest time and they do not want to lose this year's crops. The Burma Army is still patrolling from their nearby camp down into the village making it difficult for the villagers to reclaim their left belongings and farm their fields.
For more information regarding this attack:
Democratic Voice of Burma – http://www.dvb.no/news/troops-raze-kachin-villages-locals-flee/18666
Christian Solidarity Worldwide – http://dynamic.csw.org.uk/article.asp?t=press&id=1260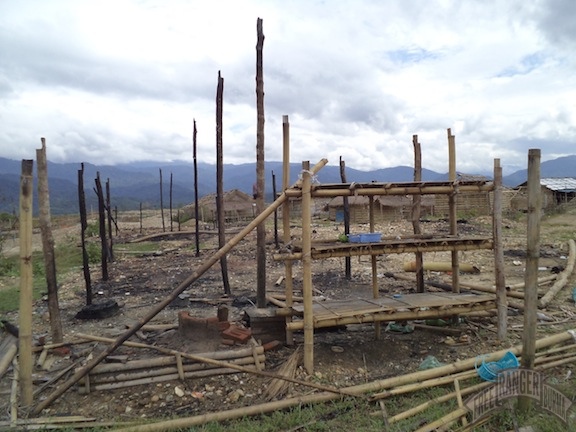 The remainder of a Kachin house burned by the Burma Army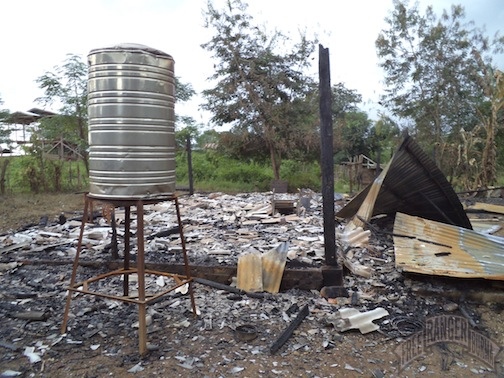 Another Kachin house burned by the Burma Army
A third Kachin house burned by the Burma Army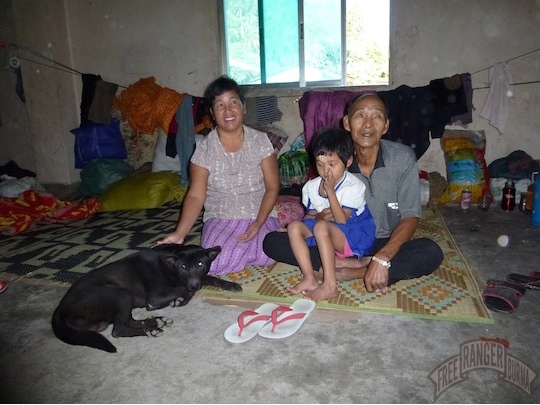 IDP family from Nam San Yang Village currently living in a KIO run IDP camp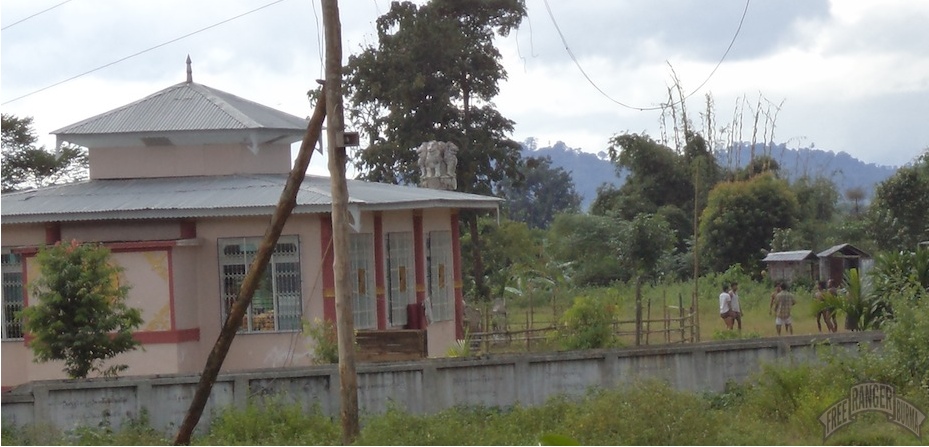 Burma Army soldiers outside of the Kachin temple they had occupied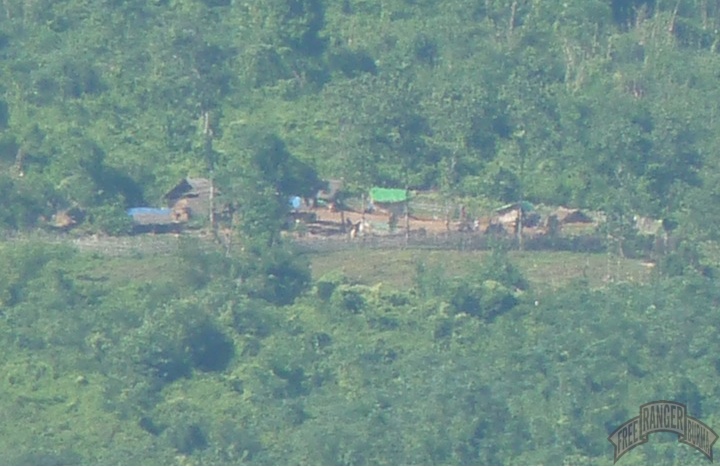 Burma Army camp from which the attack was launched