FBR REPORT: Extortion by Burma Army and Road Construction in Southern Karen State
Karen State, Burma
7 October, 2011
---
 

 
 
Free Burma Ranger teams in Southern Karen State (Tenasserim Division) graduated from Leadership and Relief Team Training and conducted a humanitarian relief mission in an area along the Tenasserim River where a foreign company is building a road. The teams also did a Good Life Club program and treated medical patients in a nearby camp where migrant workers make a living cutting bamboo. The road under construction will be used to transport coal being mined further west in Burma. The Burma Army provides security for the construction project. Light Infantry Battalion (LIB) 556, commanded by Myint Khaing and part of Military Operation Command (MOC) 13, is one of the units in this area.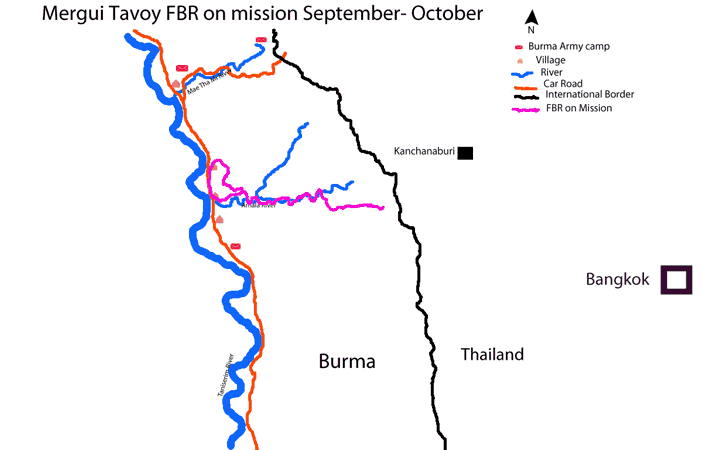 Map showing area of report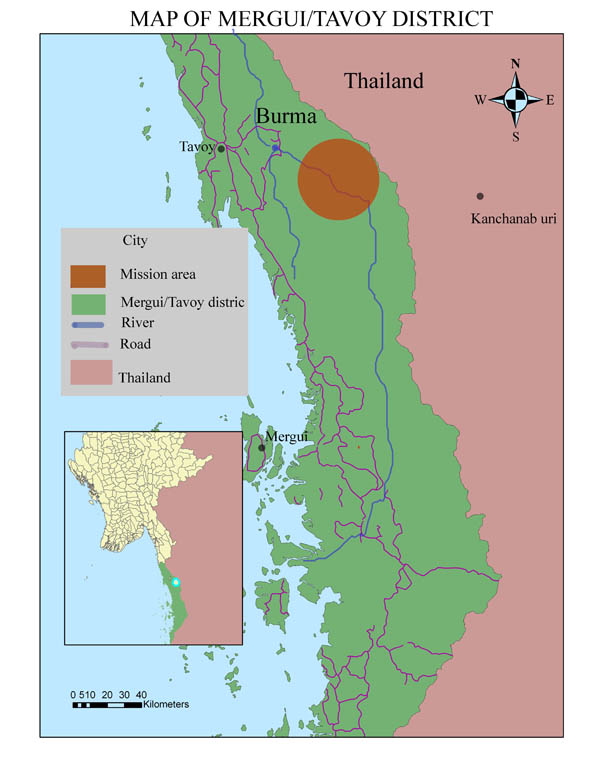 Map of Mergui/Tavoy area of Burma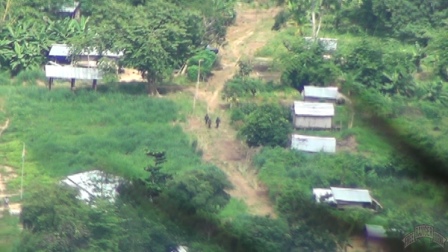 Three Burma Army soldiers in a nearby village
Local leaders of the Karen National Union (KNU, pro-democracy ethnic resistance) reported activities of Colonel Tin Win, commander of Tactical Operation Command (TOC) 2 under MOC 13. All of these activities occurred in Ler Hpa Doh Village along the Tenasserim River in Ler Mu Lah Township, Southern Karen State. He summoned chainsaw owners to give him 100,000 Kyat per chainsaw on 15 September 2011, or else they are not allowed to work with their chainsaws. He also summoned motor boat owners who transport goods along the river to give him 200,000 Kyat per trip along with 2 gallons of gasoline. On the same day, he accused two men in the area of having contact with the KNU and forbade them from travelling outside their village. He confiscated 2 mobile phones and said they must give him 500,000 Kyat per phone to get them back. On 21 September 2011, he ordered his men to collect 2 sacks of rice from each boat owner in the region to refill his damaged rice. Often boat owners in this area are required to transport rice for the Burma Army free of charge and using their own fuel, and they are responsible for replacing rice that becomes wet or otherwise unusable during transport. The cost of one sack of rice at this time in this area is 25,000 Kyat. Any boat owners who do not obey this order cannot travel through this area.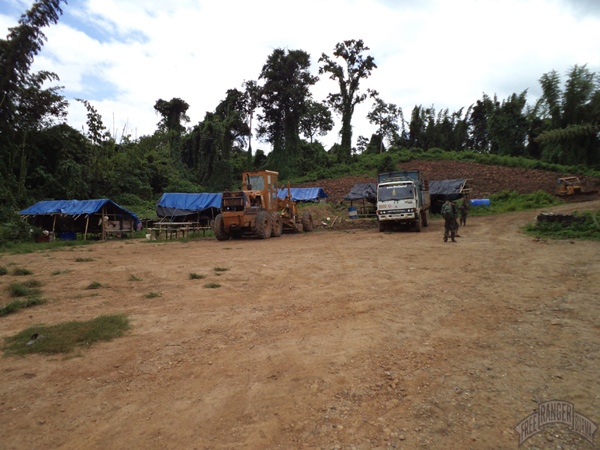 Road construction work site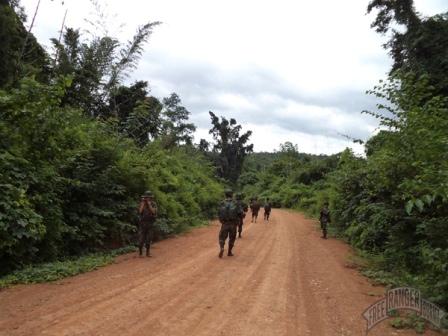 Car road built by company to transport coal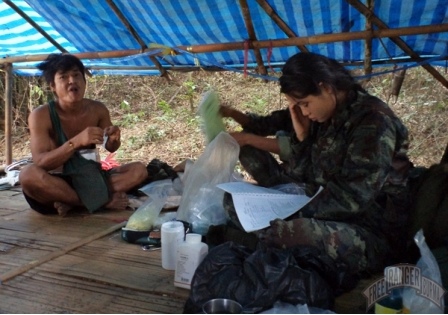 Medics treat patient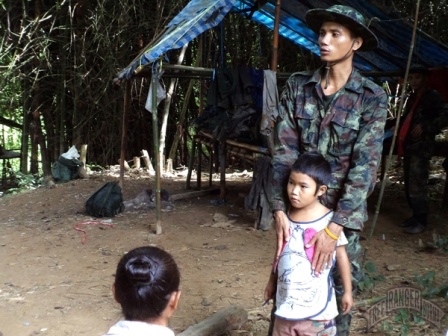 Health class during Good Life Club program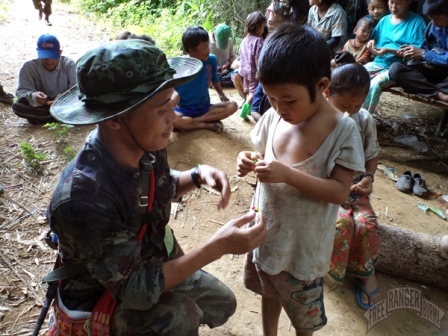 Making bracelets during Good Life Club program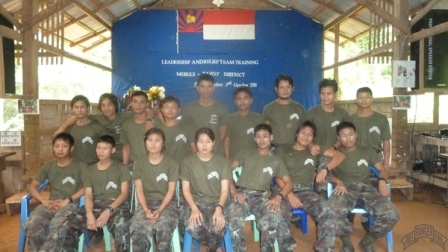 Relief Teams graduation Southern Karen State 2011