FBR REPORT: Burma Army Attacks and Forced Labor in Western Burma
Arakan State, Burma
31 May, 2011
---
Since the first week of January 2011, the Burma Army has been operating near the Indian border against the ALA (Arakan Liberation Army) and the CNA (Chin National Army), two pro-democracy ethnic resistance groups. On 29 February 2011, there was a clash between the Burma Army and the CNA in which one CNA soldier was killed. Another clash happened in the Lawndkadu area of Paletwa Township between the Burma Army and the ALA on 8 March 2011; in the clash 3 Burma Army soldiers were killed including a captain. Another two soldiers were seriously injured. In the most recent operation, the Burma Army has been engaging in ambushes against the ALA. These frequent (sometimes daily) ambushes with small-sized forces are a new tactic for the Burma Army.
During the operation starting from 16 February 2011, the Burma Army forced more than one hundred villagers in that area to work as porters. They carried the soldiers' rations, ammunition and miscellaneous goods to the border area for about 4 days. The victims are from the villages of Paletwa, Stamwa, Mariwa, Nygelawa, Kamwa and Taraweye in Paletwa Township. The porters had to carry their own food from their homes and did not receive any compensation.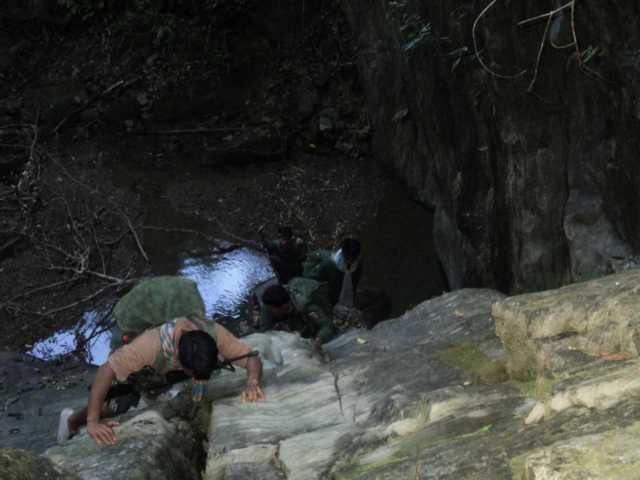 ALA soldiers on their way to protect people from the Burma Army
For the above reasons, many families left their homes to avoid doing forced labor for the Burma Army. About 900 people are now in hiding in this area. They cannot return to their homes, so they are hiding in the jungle. More people are being displaced as the Burma Army operation continues. These people are experiencing food and water shortages, and they lack proper shelter. There are no schools for their children and there are no nurses or proper medical facilities.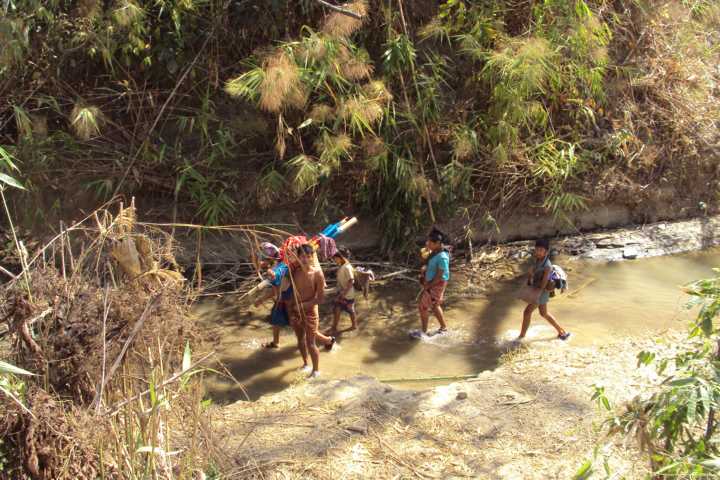 People fleeing from their village
The following Burma Army battalions have been engaging in attacks against the ALA and human rights abuses against civilians: 232, 289, 55, 538, 34, 580, and 263. MOC 2 has also been involved in recent operations.
God bless you, Arakan Relief Teams