FBR REPORT: 2 Villagers Killed as Attacks Continue Throughout Karen State
Karen State, Burma
30 March, 2011
---
On February 23, 2011, at 11:00pm, a villager from Mae Tha Raw Ta Village, Kaw Ta Ri Township, Dooplaya District was shot and killed by the Burma Army. Saw Par Ta Thi was 34 years old. The Burma Army unit responsible was LIB 371 led by Than Naing Lwin and under the control of MOC 5. Saw Par Ta Thi is survived by his wife, Naw Tee Tu, and 2 children, Kyaw Nyar Shwe (16 years old) and Naw Sae Pyar (12 years old). Saw Par Ta Thi was killed close to his village with a gunshot to the stomach.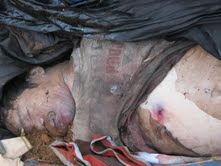 Par Ta Thi, shot by the Burma Army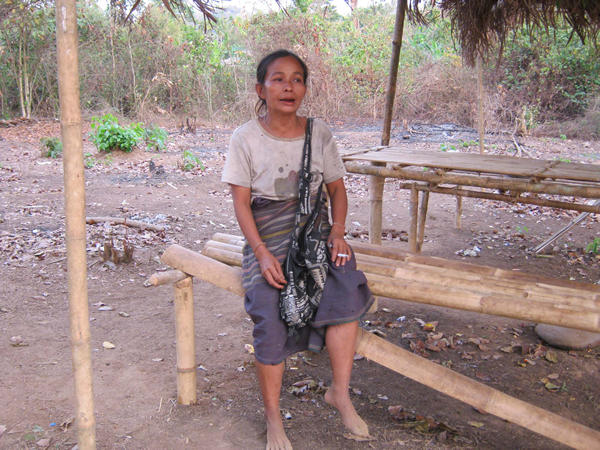 Par Ta Thi's surviving wife
On March 9th, 2011, the Burma Army shot Saw Mu Gay Pen on the car road in Butho Township, Papun District. The unit responsible also shot at the villages of Khay Hta and Ta Kyaw Poe Hta, and stole 30,000 baht from the villagers. The day before, the unit (LID 11 led by Kyaw Min Hla) burned down the village of Lu Lay Hla.
On March 15th, 2011, when attempting to change the stolen money from Thai Baht into Burmese Kyat, LID 11 also took 300 panels of roofing material and demanded 70 pieces of large bamboo from the villagers. The villagers were told to send them to Kaw Pu Camp.
Also on March 15th, the Burma Army captured 2 villagers and forced them to herd 25 horses to Kaw Pu Camp. As well as herding the horses, the villagers were required to act as guides and to clean the road.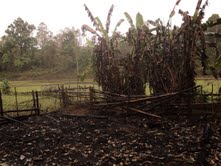 Burned Farm hut at Lu Lay Hla
On February 25th, 2011, soldiers from LIB 336 under control of MOC 9 used villagers from Maw Khoe Der, Daw Pa Ko Township, Tantabin District for forced labor.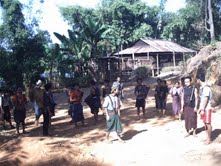 Forced Labor by MOC 9, LIB 336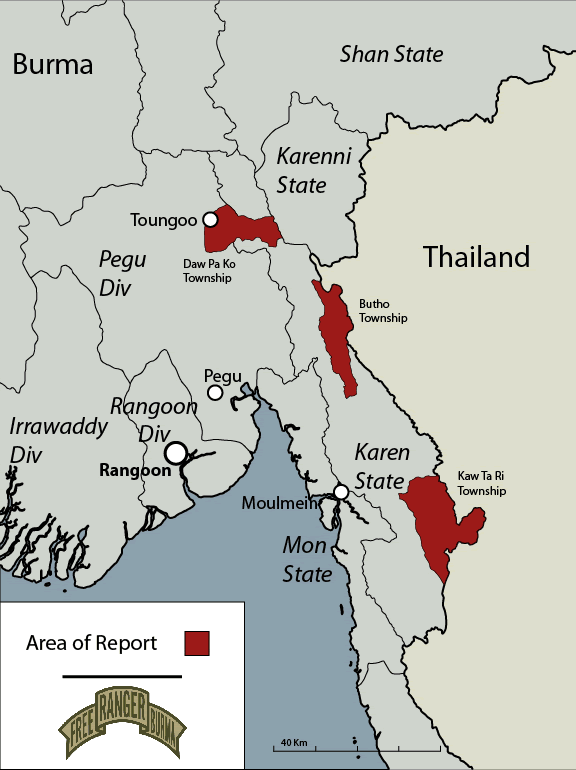 Map showing area of report