FBR REPORT: FBR Mission Report From South-Eastern Shan State
Shan State, Burma
29 November, 2010
---
MISSION SUMMARY:
Four Shan relief teams went on a mission to provide humanitarian assistance to villagers and displaced people in South-Eastern Shan State. The mission ran from September 28th, 2010 until October 7th, 2010. Altogether they visited 14 villages in San Loi Pang Pi area in Mung Pan Township, and 5 villages in San Loi Kung Mao area in Lang Hko Township. The teams would set up a program outside the village for a short period of time and villagers would travel there to receive medical aid and participate in Good Life Club programs. The teams were able to give medical aid to 350 villagers. Also on this mission one of the FBR team members was shot and killed by the Burma Army. He was killed on September 14th 2010 as he was giving humanitarian assistance to people in need in Shan State, Burma. While on a relief mission Sai Yod (name changed to protect his family) was shot in the back and killed by Burma Army troops from IB 99, MOC 17, commanded by Aung Than Tai. Sai Yod was the team camera man as well as one of the Good Life Club team members who focused on helping children. He was a kind and smiling man who loved to help others, endured hardship without complaint and loved children. He was a hard worker, tough, and never surrendered. The people he helped had a funeral service for Sai Yod and the team continued the relief mission. We will do our best to help his family and are grateful for your prayers.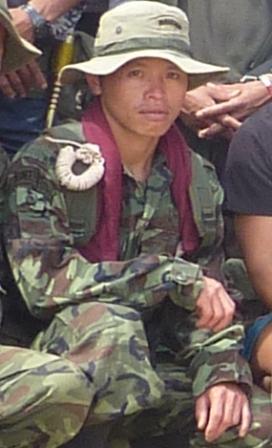 Sai Yod, Shan FBR Team Member, killed by Burma Army 14 Sep 2010
We miss Sai Yod but believe that we will see him again in the place where all tears are wiped away.
"Greater love has no man than this that he lay down his life for his friends" –John 15:13
BURMA ARMY ACTIVITY:
In Mung Pan and Lang Hko townships the Burma Army controls most villages and sends out patrols regularly. Most large Burma Army camps have 150 soldiers and send out patrols of 35-40 man details to the villages and on the roads. These patrols take what they want from the villagers, tax the villager's crops, and plant spies to live with the villagers.
In Lang Hko Township there is a 'Peoples Militia' consisting of 400 soldiers under Burma Army control. These 400 soldiers come from four different villages: Wan Haat, Na Kong, Mark Un Lao, and Pang Ta Wie. In Burmese the Peoples Militia is called "Pitdosit". The leaders of the Pitdosit (people's militia) in Lang Hko area are:
Lung Yo
Lung Chuay Puun
Lung Kandamar.
It was in one of the villages in Lang Khur Township that FBR team member Sai Yod was killed by the Burma Army.
In spite of the presence of the Burma Army and their proxy forces, The Shan State Army (pro-democracy ethnic resistance force) enjoys support in these areas and facilitates humanitarian assistance for the Shan people.
VILLAGER SITUATION:
Currently there are no new IDPs in Lang Hko and Mung Pan area, however the Burma Army is in and around every village taking taxes and whatever they want from the villagers.
In San Loi Bang Pi (Mung Pan Township) there are 15 villages but there is only one school which is in Mae Bok village. The villagers don't have money to build schools, much less pay for teachers. The Burmese government will not build schools for them so if they want to study they have to walk several hours to Mae Pok village and join in the Burmese school.
In the San Loi Kung Mao area (Lang Hko Township), there are 14 villages and 4 schools. The schools are in:
Bang Ta Wie
Huay Niang
Pung Lao
Sam Pu
TEAM SUMMARY:
The teams interviewed villagers, conducted Good Life Club programs including teaching basic health, singing songs, and playing games. They gave medical aid and were able to visit, and encourage the villagers.
Thank you for your support in helping these teams make a difference bringing help, hope, and love in Shan State, Burma.
Thank you and may God Bless you,
FBR Shan Teams
*NOTE – villagers faces are blocked for security reasons.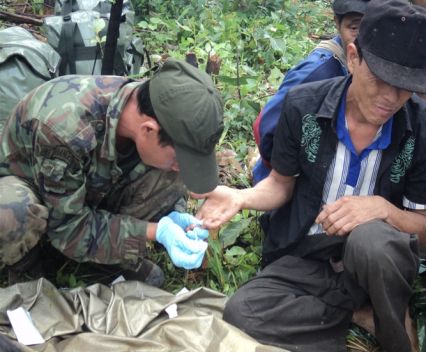 Team member checking villager for malaria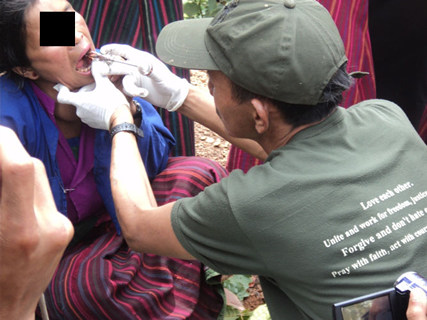 Jungle dentist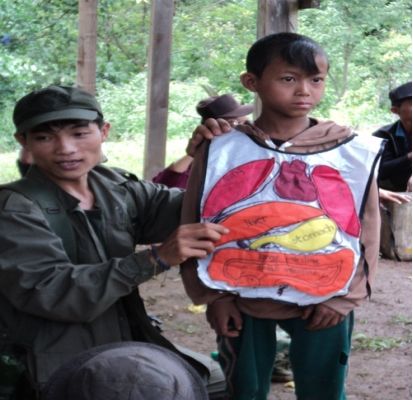 Good Life Program – Giving health education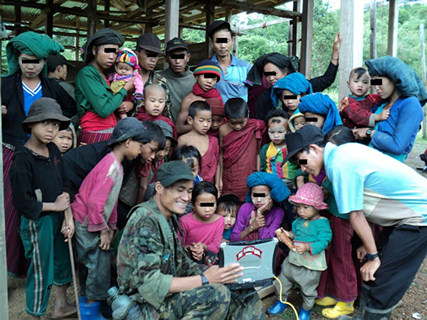 Showing movie to villagers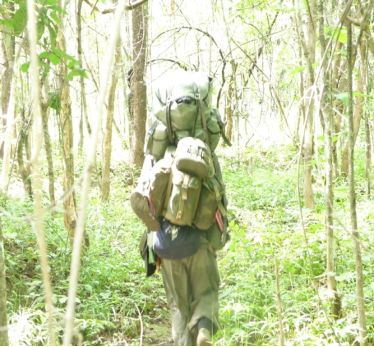 Team member carrying medicine and gear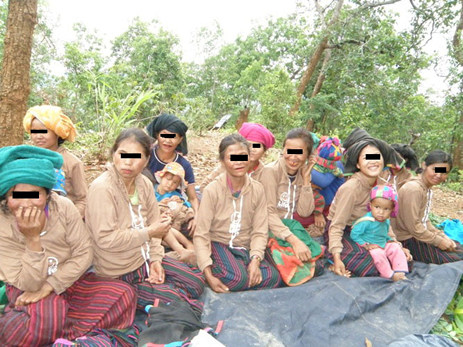 Villagers after Good Life Club program