FBR REPORT: ELECTIONS: A View From The Field
Karen State, Burma
5 November, 2010
---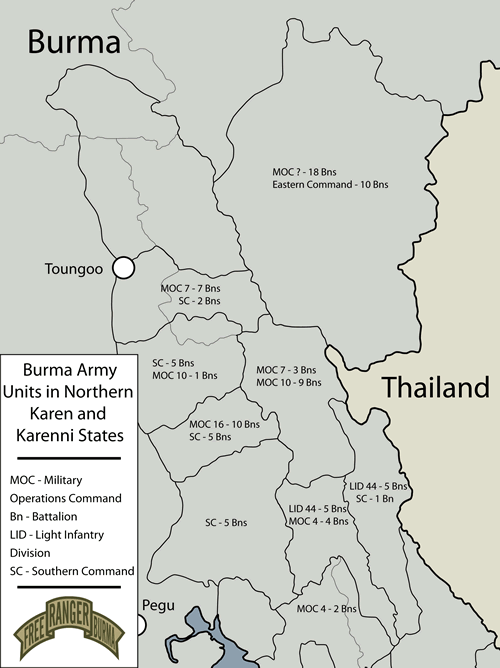 The Burma Army troop strength shown on this map is an over 20% reduction of normal troop strength in this conflict area.
Dear friends,
The dictators of Burma and their government, the State Peace and Development Council (SPDC), plan to hold elections on November 7th. These will not be free or fair.
The SPDC has banned voting in some ethnic areas, has pre-assigned parliamentary seats guaranteed to the military by the constitution, has assured dominance by SPDC-backed parties in the campaigning process, enacted unfair election laws, has an unjust constitution and has refused to accept the internationally recognized election that Aung San Suu Kyi and pro-democracy groups won in 1990.
Here in the ethnic areas where the FBR teams are training and providing humanitarian assistance, the election is viewed as a farce. There has been a large reduction of troops in this and other ethnic conflict areas. That is because the Burma Army is concentrated on controlling the election and its outcome and are focused on major population centers and the borders of the conflict areas. Please see example in the map, 'Burma Army Units in Northern Karen and Karenni States', for an example of troop strength reduction. Northern Karen State is usually one of the areas of most conflict and large Burma Army concentration. For areas that the Burma Army controls, please see, 'Zones of Control' map.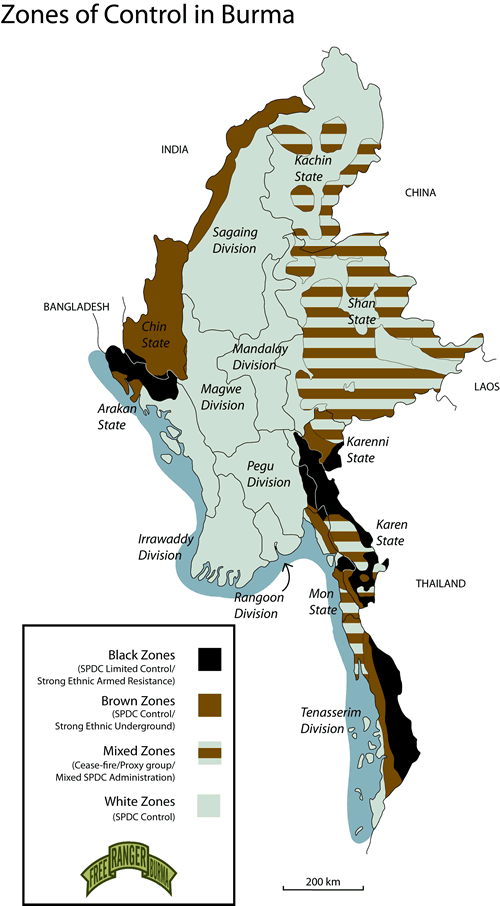 Zones of Control in Buirma
We were just at a village that was burned in July 2010 by the Burma Army in their attempt to crush all opposition to their rule. The people lost almost everything and one man lost his life. Still the people have come back and are rebuilding their homes and harvesting the ripened rice. As we helped them to gather the rice they told us, "This is our home, we are not included in the election and do not believe them anyway. We will keep rebuilding and keep doing the things we need to do to feed our families and educate our children. We love our village and will stay."
Back here in one of our relief team training camps, the multi-ethnic teams are learning how to better serve their people and doing a tremendous job. They think little of the elections and view them as a ploy of the dictators to try to gain legitimacy. The main concern of the men and women here is to learn their duties well and work for freedom, justice and reconciliation. The teams are not only of many ethnic groups but are also of different faiths. One of the things we do is to pray for our enemies and to remember that while the dictators do evil things which must be resisted, they are still human and in the end we are all brothers and sisters who need to reconcile.
We have had a very good time with our students and talked about how the ethos in FBR is 'never quit' rather than 'you have to be superman or we will kick you out'. One student from the Naga team (western India side) said, "I am weaker and not as clever as others, but I am giving my all to help my people be free. As for those of my friends who are stronger and better than me, they are not here."
We are encouraged by the people here and by people like you, dear reader. We recently received this in a message from a friend, "I'm just going through the Book of Daniel… I don't understand much about the details of how all those visions were fulfilled through history, but here's one point I take away from listening to it all; all the tyrants come to an end. All of them."
The role of FBR is to give help, hope and love. Thank you all for helping us do that.
God bless you,
A Relief Team Leader
Free Burma Rangers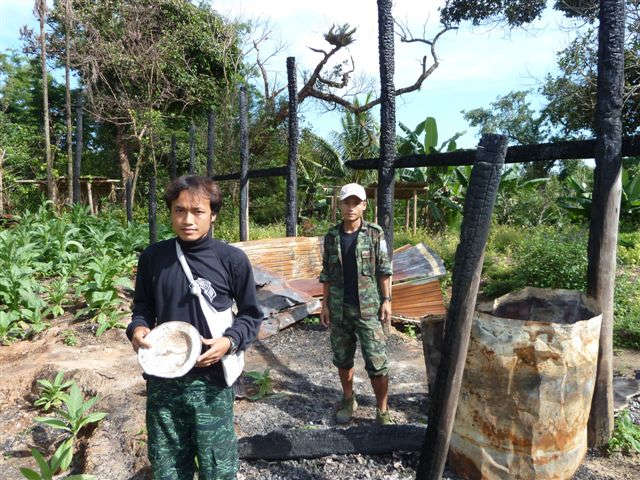 Burned home and relief team (Nov 3, 2010)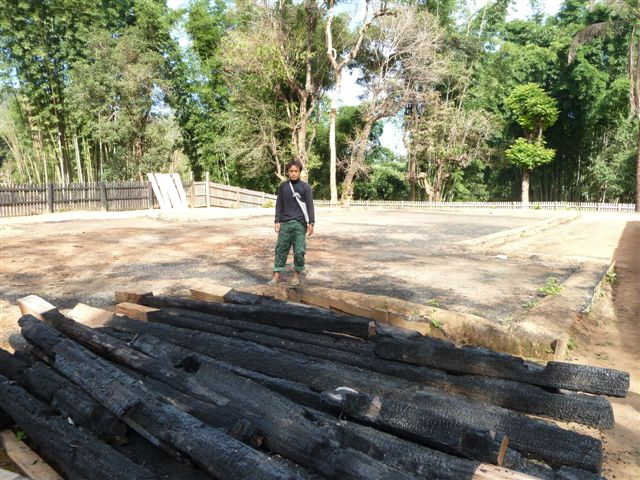 Church burned in July 2010. (Nov 2010)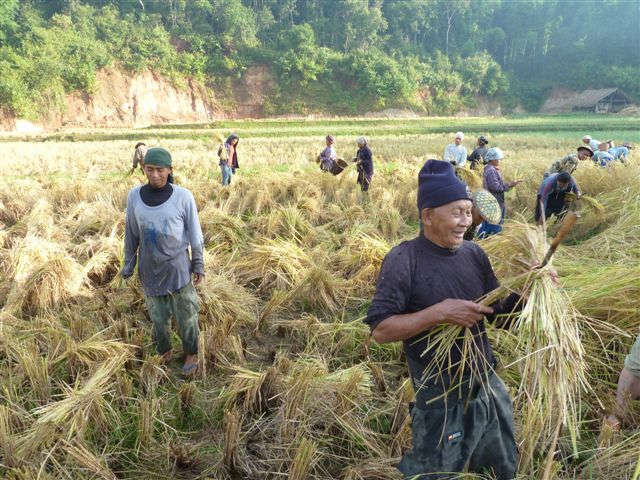 Families harvest rice near rebuilt homes in village burned in July 2010 (Nov 3, 2010)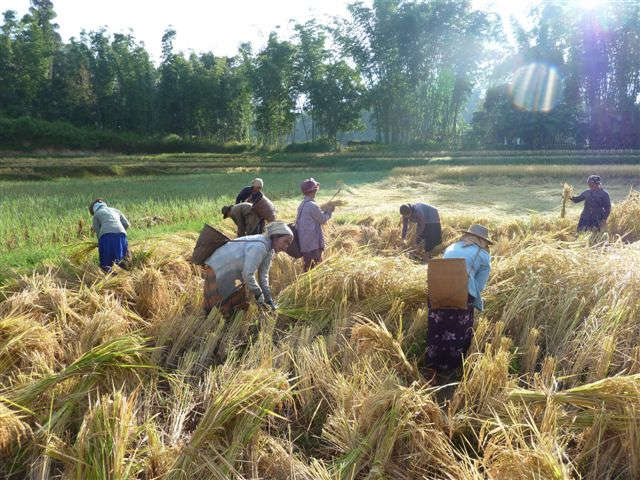 Harvesting rice after attack (Nov 3, 2010)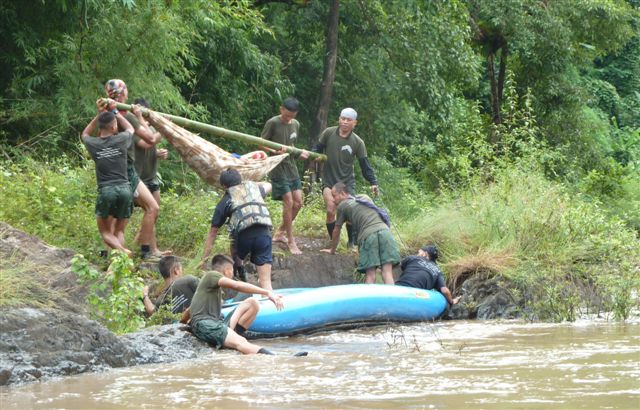 Relief team carrying a sick woman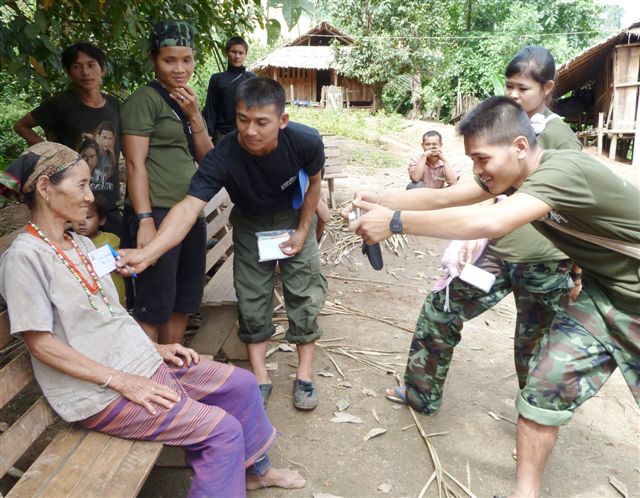 FBR Medics check eyes and distribute glasses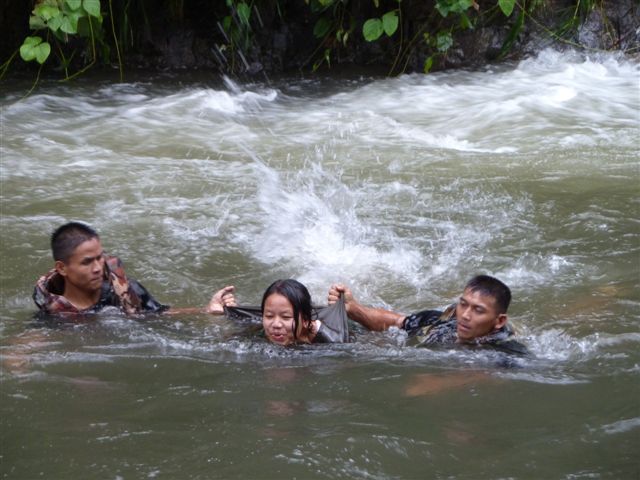 Life saving training for relief teams
Team members train to be counselors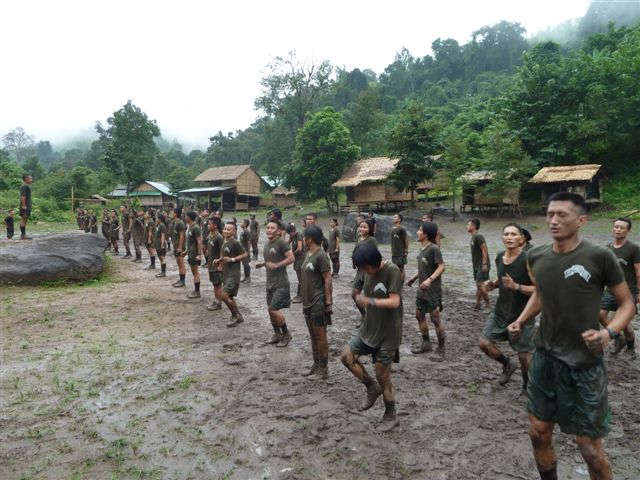 Teams train to bring relief to displaced people