FBR REPORT: "What can we do, they are dead but at least they are free"
Karen State, Burma
13 May, 2010
---
."What can we do? They are dead but at least they are free. We want our children to be with us but at least they are free."
— Karen mother of 5 year old girl and 5 month old boy shot dead at point blank range by the Burma Army.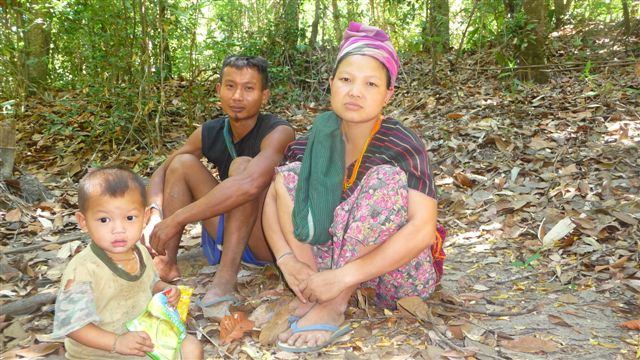 At least they are free – Mother and family of 5 month old and 5 yr old killed by Burma Army, 9 May 2010
This photo essay follows the one we sent out last week as we have been with the Karen families whose homes were burned in Ler Doh township, Nyaunglebin District, Western Karen State, Burma.
Here is not only suffering and pain but also a determination to rebuild and not be pushed out of their land. Even in the ruins of their homes people rebuild, a widow has her rice mill back up and running and schools are trying to start again. When we talked with the survivors of the attacks they all mourned the loss of their loved ones but expressed a feeling that at least those killed were now free and at peace. They believed that one day they would see them again in what the Karen call the 'undiscovered land'.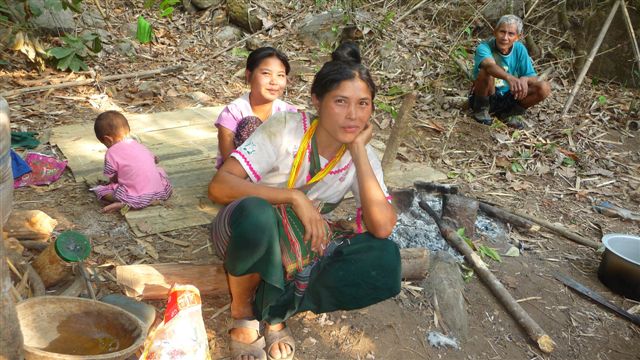 Widow and her family near her burned home starts life again, 9 May 2010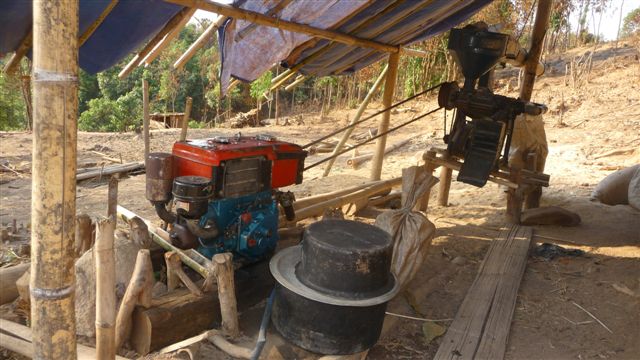 Rice mill of widow, with burned homes in the back ground. She has not given up, May 9 2010
As we talked to them and prayed with them we said we too believed their loved ones were in a better place and that we would all meet there again. For now, we are still on this earth, we are in pain and sorrow at the loss of our loved ones. But we still have each other here to love, to help and to make the best life we can. We prayed with the families and helped as we could with food and medicine but they need more of this help and they need help to stop the Burma Army attacks.
Along with rebuilding and hope there is also hate. The wife of a school teacher (pictured here) murdered then burned by the Burma Army told us,
"I know my self, the Burma Army shot my father in the head when I was a child, they burned my home five times and killed my younger brother three years ago. Now they have killed my husband and burned his body and my house. I hate the Burma Army. If I dared, I would go to their towns and burn them down."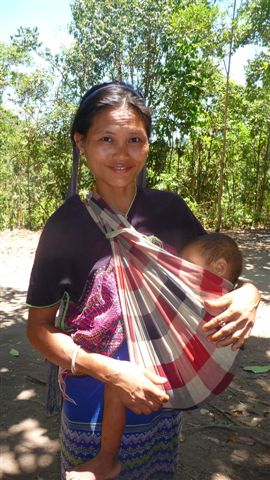 Wife of school teacher killed in January 2010 by Burma Army, 9 May 2010
We said we understood and prayed for her and gave her help to rebuild. Later we remembered to pray for her enemies.
As we visited each shooting and grave site we wondered how anyone could shoot children and at less than 5 yards away. Worse than that, in the case of the 5 year old girl, the troops shot her in the head, ripped her earings off her ears and then threw her dead body down a ravine. Because of the constant presence of the Burma Army patrols, the family could not bury her very well. When we visited the little girl's grave, her body had been taken away by wild animals. I wanted to cry with the father and could only stand with him and tell him it was wrong, we were sad, we would not let her be forgotten and that we believed he would see his daughter again in heaven. That is our only hope, we could not make things right, and by then we had not much more to share than our presence.
Dear reader and supporter, thanks to those of you who share that hope and who help us not to give up. Thank you for standing with us and the families of this area and of all of Burma. The love we share with the people here and with you, is, I feel, a piece of real heaven here on earth.
Thank you for all of your help and may God bless you,
A relief team leader
Western Karen State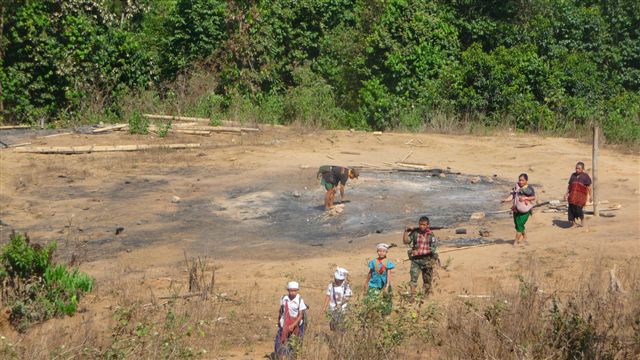 Children go back to hiding place thru burned village protected by Karen resistance, 9 May 2010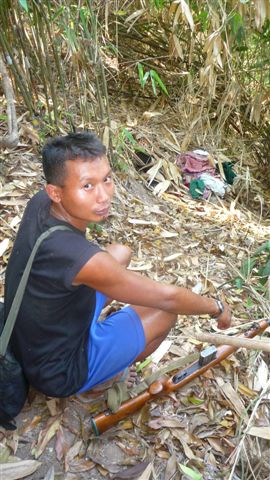 Father at grave of 5 yr old daughter killed by Burma Army, 9 May 2010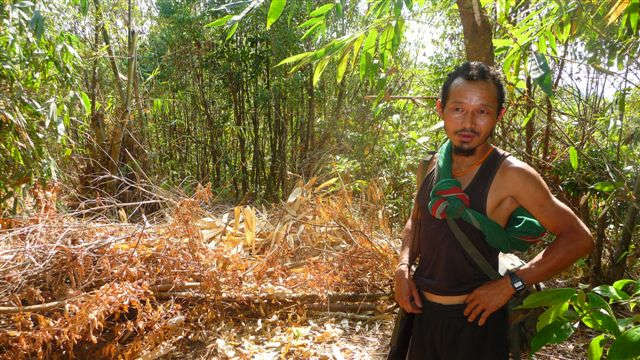 Husband of women shot by Burma Army at her grave, 9 May 2010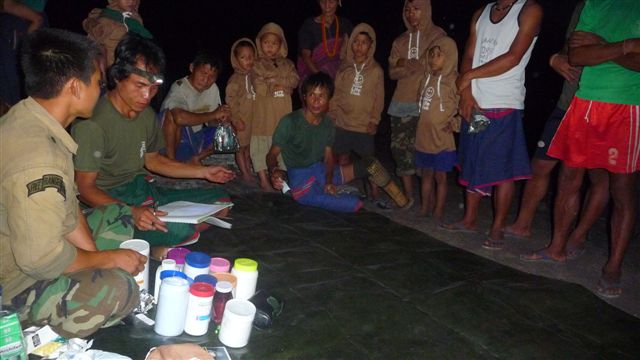 Medics treat families in hide site, May 7 2010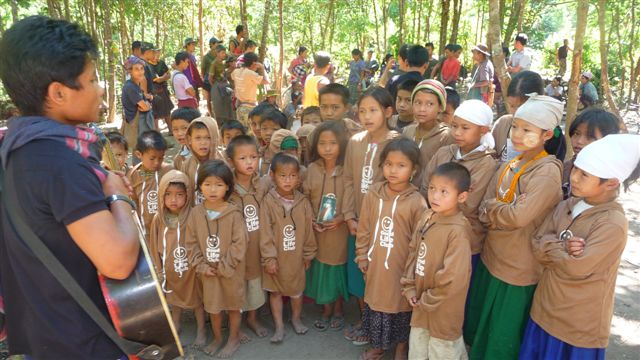 Singing with children who survived attacks, May 9 2010
Details from ealier report:
On the 22nd of March, at 4:30 PM, Burma Army troops from LIB 369 entered Kaw Hta village, Ler Doh Township and shot and killed 1 woman and 2 children. Troops shot and killed Naw La Pwey, a 37 year old woman, Naw Paw Bo, a 5 year old girl, and Saw Hta Pla Htoo, a 5 month old boy. They also shot and wounded Naw Pah Lah, 26 years old, the mother of the two children. The Burma Army also burned down 9 homes in the village while the rest of the villagers fled. The surviving mother is now being treated by medics in a hiding place as the Burma Army continues their attacks. Due to the attacks in this area, starting in January, over 3000 people remain displaced.