FBR REPORT: The Displaced and Rangers Celebrate Christmas Together
Karen State, Burma
25 December 2009
---
Dear all,
Merry Christmas from here in Toungoo District, Northern Karen State, Burma! We are still up here as there is more Burma Army activity against the population. We spent the last three days watching the road while some of the team treated patients and did the Good Life Club Program (GLC). This part of Toungoo district is at the edge of the black zone and the brown zone- we are with the last IDPs before it becomes almost totally Burma Army controlled. Black zones are areas designated by the Burma Army as free fire zones and where displaced people who do not want to be under Burma Army control are hunted by the regimes soldiers. Brown zones are where the Burma Army has control but there is still a strong underground movement against them. White Zones are where the Burma Army feels they have total control. This week, 150 villagers in a Burma Army controlled village two miles ahead of us – brown zone – were forced to carry loads. We went as close as we could and took the pictures of people forced to carry loads to the Burma Army camps here. Along the roads the patrolling Burma Army shoots rifles, machine guns and mortars all day here to terrify the people and to keep the resistance from ambushing them. Two days ago, resistance soldiers providing security for the displaced people here engaged the Burma Army as they shot into the valleys and hills. The Burma Army responded with heavy fire and mortars from nearby camps. The mortars ending up falling on their own troops and the resistance was able to stop the Burma Army advance that day.
Back in camp, a lady and her children I have known for five years, came to me all smiles and strength. She is the wife of the local resistance leader here who was captured and killed last year. As we talked, she and her daughter broke down in uncontrollable tears and sobbing. I sat with them and listened, talked to them, put my hand on them and prayed with them. We gave them some help for rice and then remembered I had one GLC bracelet left- I gave it to the 14 yr old daughter and we talked thru the meaning of each bead- and for black we included the sin of her father being killed and that God is over all and vengeance is His and He will do it-and at the same time we know that the Burma Army are God's children too and need our prayers. We felt the presence of God's love that comforted us and we ended up laughing together as I took their picture.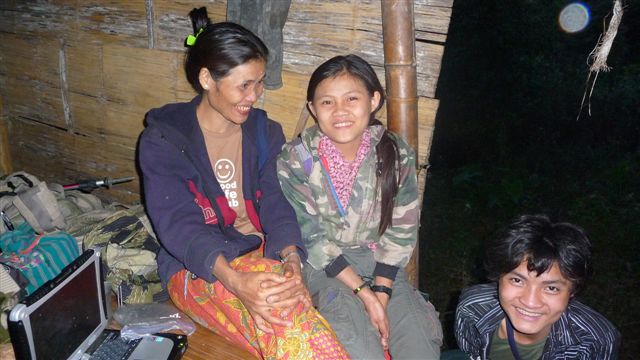 Widow and children Dec 09
In this hiding place there is a small school of 8 children and no teachers. Families live in groups of 1-3 huts scattered and hidden in the jungle. There are few people and much danger but they so dearly hold onto life. There used to be over 200 families in this valley but the attacks have been relentless. Still 30 families here live hand to mouth with daily shooting by the Burma Army. One man said, "We will stay as long as we can as this is the home God gave us and because if we leave this will be the end of the Karen in this area". The parents want education for their children and asked for help with the school as they have no money to get a teacher. We gave some help and will ask Partners to see if they can help more.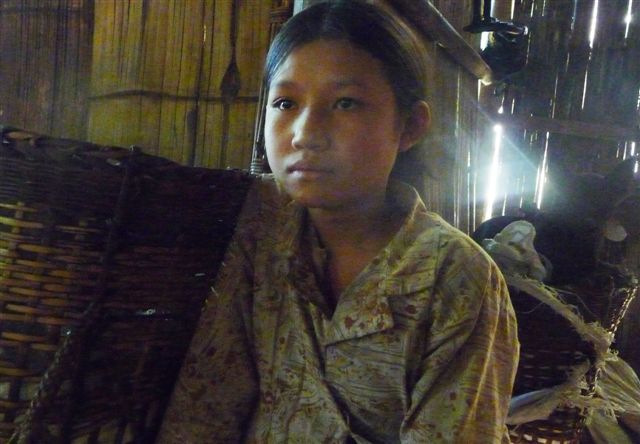 Night Flower 15 yrs in hiding place Christmas Eve 2009 Toungoo, Karen State
'Night Flower' is 15 and has only been able to go to school for two years of her life because of the fighting and displacement. They are in real need and this is the end of the line in many ways.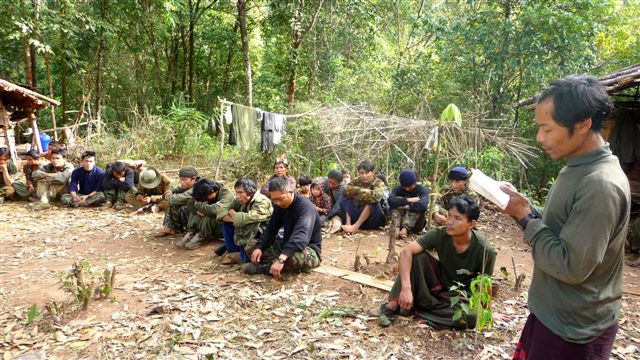 Christmas message in hide site
Today is Christmas Day and we held a service with the IDPs here. We had hoped to be close to the Good Life Club group by now, but there is more shooting and there are more Burma Army now behind us. We will pray and plan how to use our teams to help. We still hope to link up with my family and other team members who are a few days behind us by New Years, but will take this step by step.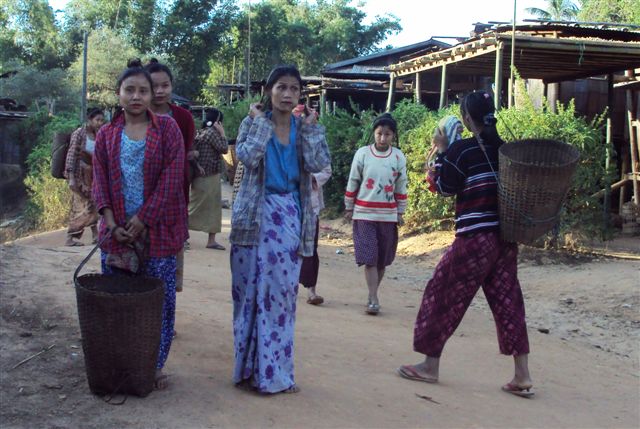 Women forced to carry loads for the Burma Army 23 Dec 09 Northern Karen State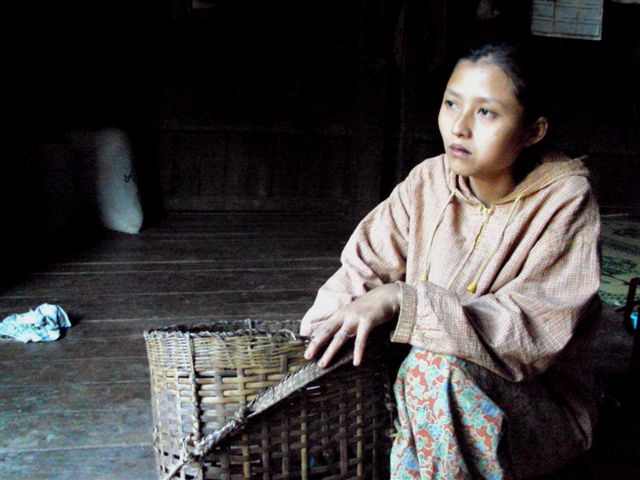 Karen woman forced to carry loads for the Burma Army 23 Dec 09 Northern Karen State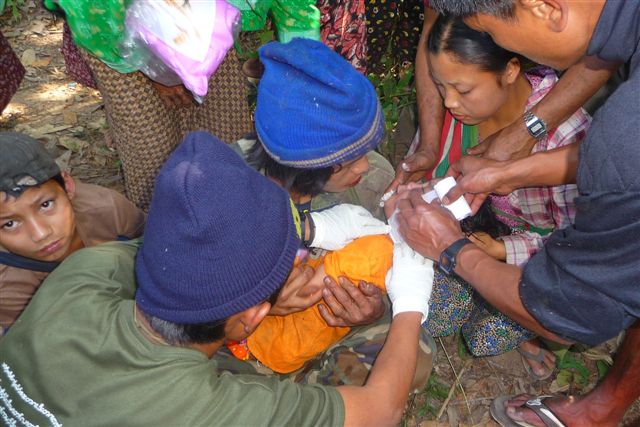 Karen and Kachin medics successfully operate on baby in hiding place, Karen State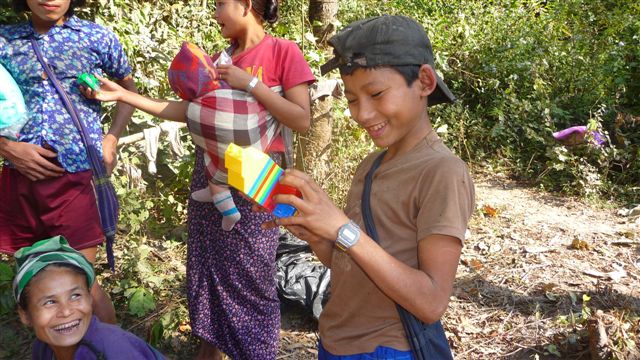 Karen boy with lego toys at hiding place, Karen State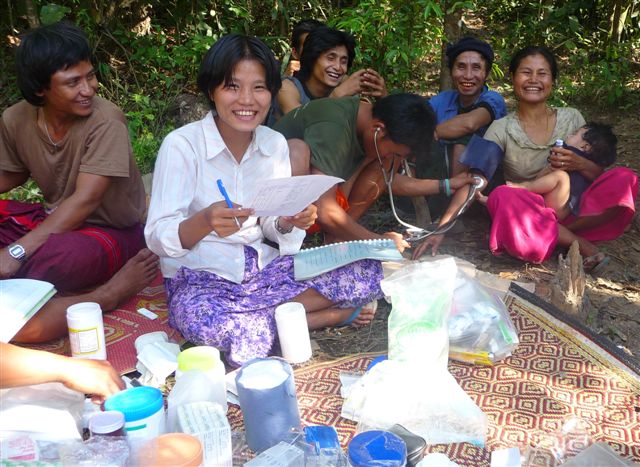 Medics treat IDPs in hiding place, Northern Karen State
I was reminded that, we all – you there and we here – are each one, God's answers to the people's prayers here. As inadequate as that sounds, God uses those who are willing to be used and makes His eternal difference through them. His victory is sure, our lives are full and all things truly precious are safe forever in His hands.
Here are some words to the song "How firm a Foundation ye Saints of the Lord". This song describes what my soul feels and is a gift of hope, joy and present strength.
"….What more can He say than to you He hath said, to you who for refuge to Jesus have fled.
Fear not I am with you oh be not dismayed, for I am your God and will still give you aid, I'll strengthen you, help you and cause you to stand, upheld by my righteous omnipotent hand.
And thru fiery trials your pathway shall lie, my grace all sufficient shall be your supply; the flames shall not hurt you, I only desire- your trust to consume and your gold to refine.
The soul that on Jesus hast leaned for repose, I will not, I will not desert to His foes,
That soul though all hell should endeavor to shake, I'll never, no never, no never forsake, I'll never, no never, never forsake"
May God bless you all, from our family and teams
Northern Karen State, Burma.
Christmas 2009