FBR REPORT: The Darkness Spreads but Hope is Alive
Karen State, Burma
19 December, 2009
---
Dear friends,
We are sending this out from northern Karen State. We are in the midst of resilient and hopeful people even though they are chased, shelled, and displaced by the Burma Army who are all around. We are here with the newly trained teams and they are doing a wonderful job. The Karen response to any difficultly or mishap is to laugh and since we operate closer to Mr. Bean than James Bond there is a lot of laughing. They know how to find joy and fellowship even in the most dire situations. At the same time darkness has invaded their land and its effect is constantly felt and people live always looking over their shoulders. The Burma Army is building roads and reinforcing their camps in this area and the darkness continues to spread.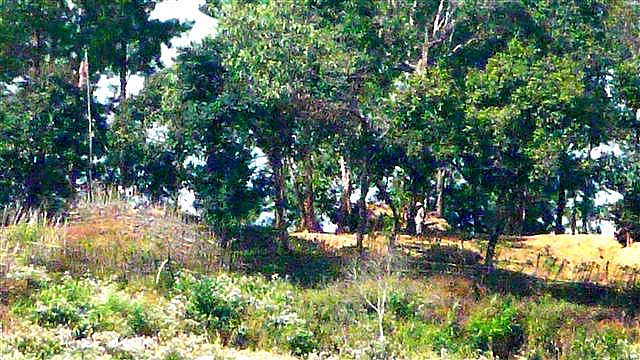 Burma Army soldier in Ler Mu Plaw camp that shelles the iDPs when they go for rice, Dec 11 09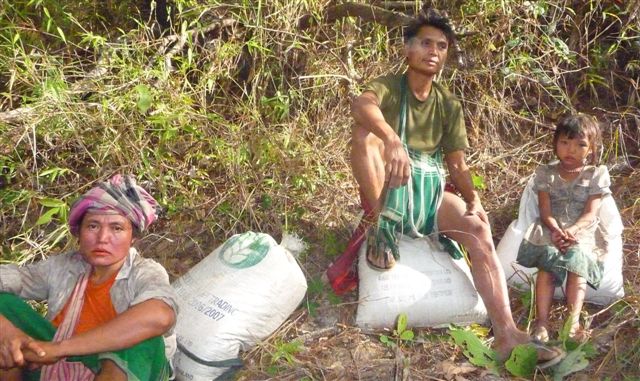 Family gathers rice after being shelled in their fields by the Burma Army, Dec 11 09
On the way to do a photo reconnaissance of a Burma Army camp we met a mother and father with a young daughter carrying rice from their fields. We could see the fields up ahead of us with a Burma army camp behind them. The family said when they tried to harvest their rice the Burma Army would shell them and try to kill them. The Burma Army mortars from their camps at anyone trying to harvest their crops. Patrols from these camps do the same.
As I looked at the small girl resting with her sack of rice who narrowly escaped death I thought of my own daughter about the same age and I felt sad that she had to live with this terror. I was also angry that anyone would be vicious enough to target families as they tended their fields. We got as close as we could to the camp and photographed and recorded its location. There are 40 – 50 Burma army soldiers who man this camp and it is one of many along a Burma army road that divides this area and that has displaced over 7000 people here. This camp and the others act as launch points for larger attacking Burma Army units to base out of. The Karen pro-democracy resistance is too small and unsupported to push the Burma Army out and instead focus on early warning and protection of villagers and slowing down attacks when they come from the camps.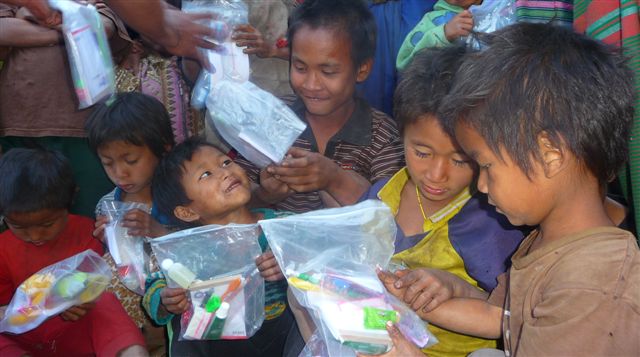 Children receive Good lIfe Club packs dec 09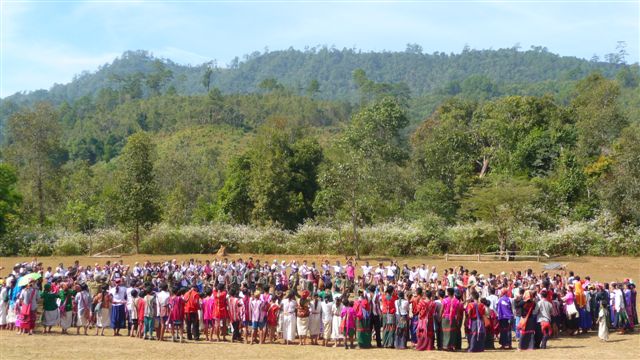 Good Life in Karen State, Dec 12 09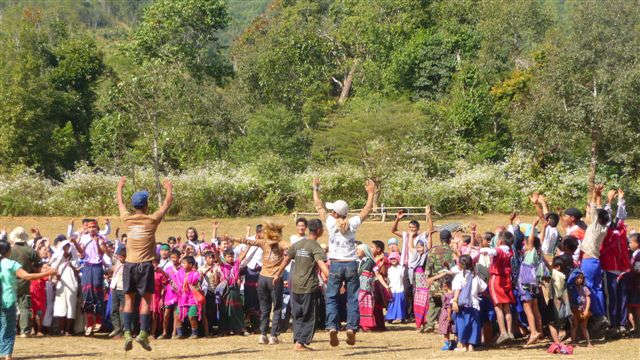 Jumping and singing with iDPs 2 hrs from Burma Army camp, Dec 12 09
The next day we joined with the rest of the team putting on a Good Life Club and medical program in a valley 2 hours away from the Burma Army camp where displaced people had made their new homes. They said this area was also shelled but on the day of the program there was no shelling, instead there was a celebration of songs, gifts, and games for the children (thanks to Partners for the support of the GLC). I looked out at the crowd of Karen families joined with the teams for the good life club program. The family we had met on the recon were also there. They were singing and laughing on a green field with the mountains behind them and a blue sky above, it was a perfect day. It was perfect even thought the Burma Army was just on the other side of those mountains. it was perfect because of the love shared, the joy expressed, and the beautiful day God gave us together.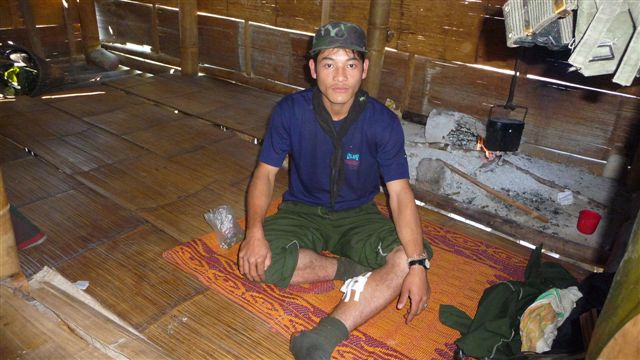 Resistance soldier shot by Burma Army, 10 Dec 09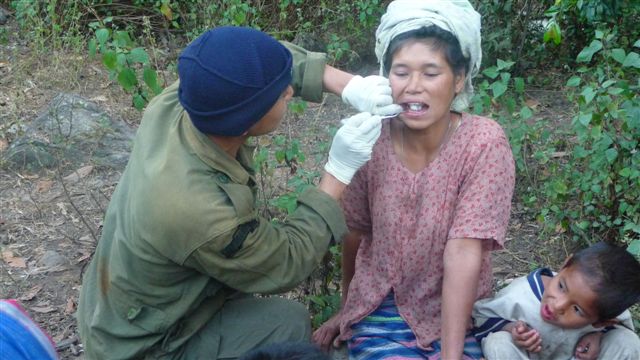 FBR medic pulls tooth of IDP lady, Dec 09
We don't know why suffering and injustice are allowed in this world and we are aware of our own failings and that the line between good and evil runs through all of us. But we believe in redemption and we thank all of you who pray and enable us to stand with the people of Burma no matter the odds.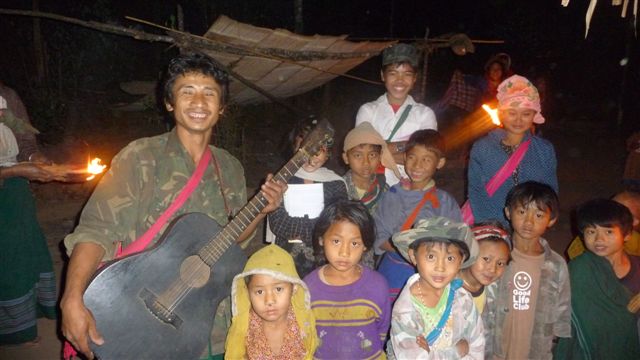 Karen IDPs carolling other iDPs, Dec 09
May God bless you all,
A relief team leader
Free Burma Rangers
Northern Karen State, Burma