FBR REPORT: A Thank You
Karen State, Burma
10 September, 2009
---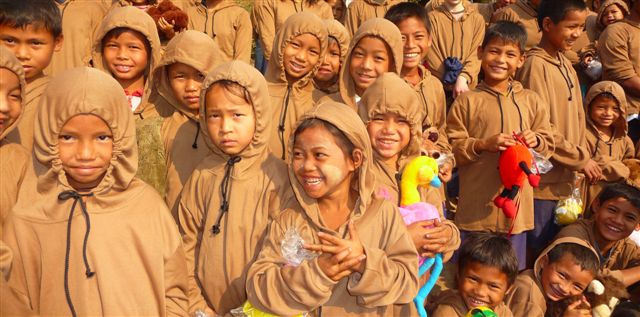 Good LIfe Club for Karen IDPs
Dear friends,
Thank you for all you do to support, encourage and help us. Your prayers, love, advice, and partnership are great gifts. (We have included a few photos from different multi-ethnic FBR trainings this year and from two relief missions.)
I am constantly amazed and filled with gratitude that people would help others so far away. All of us Free Burma Rangers thank you and each of the 52 FBR relief teams passes on their thanks. Also, the displaced people we serve with you thank you and are always telling us, "Please thank the people who are sending this help and tell them that we pray for them too. Encourage them to trust in God and let them know we love them and are able to give them only prayer in return, but we do pray for them and are thankful for these friends we have never met."
To receive is a blessing when you are in need and to give is also a blessing. To be able to give makes us all feel useful. You give us what we need and you enable us to give to others what they need,and when they have they can also give. We in FBR are people of different faiths working closely together on the FBR teams, and as one of the leaders who is a Chrisitian I want to pray that God will give you what you need.
We all suffer in this life but this suffering draws us closer together and helps us know what the important things of life are. Among these are friends like you.
It seems that for good things to happen on this earth, it takes people of all types, even though we are all weak and limited. Together we are working for the cause of love, justice and freedom for all the people of Burma. We ask daily for this love, justice and freedom to start in our own hearts. Thanks for loving us, being on this team with us and enabling us to do this work with the people of Burma.
Love, from all of us at Free Burma Rangers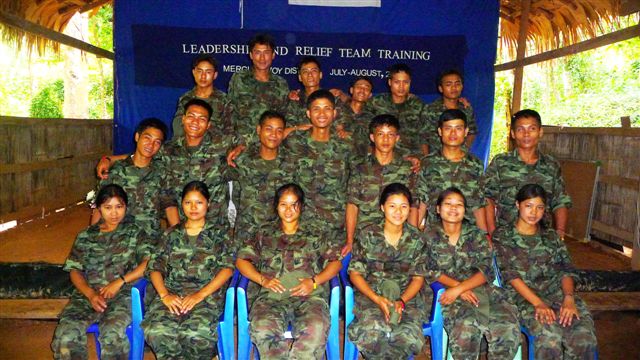 Graduates of team training, Southern Karen Aug 09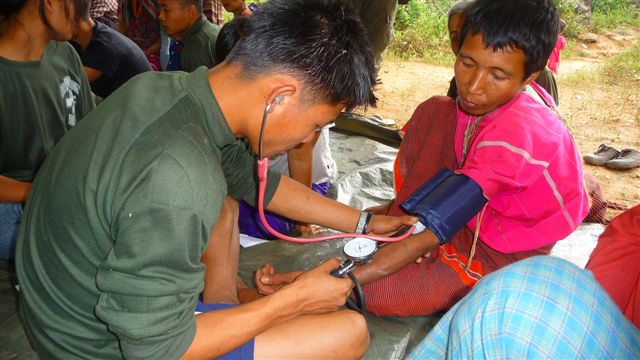 An FBR medic treats a patient in western Karen State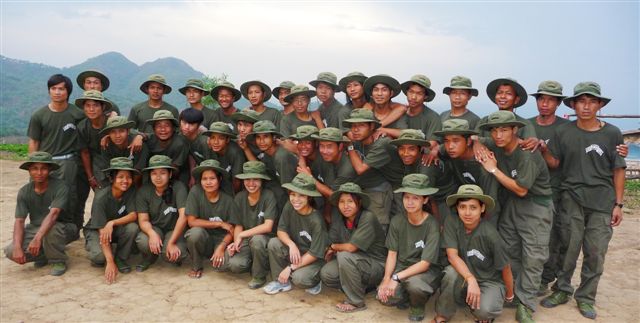 Shan, Pa O, and Karenni teams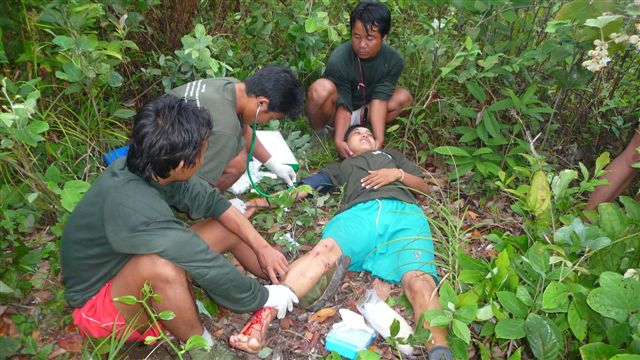 Shan, Pa O, and Karenni medical training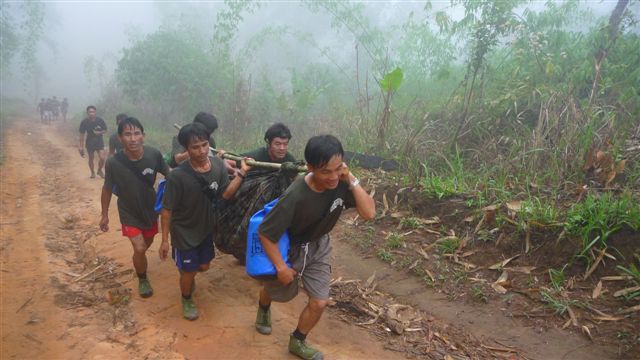 Shan, PaO, and Karenni medics in action