FBR REPORT: Nursing mother shot in the neck and mouth by the Burma Army
West Central Karen State, Burma
29 August 2009
---
 

 
 
Nursing mother shot in the neck and mouth by the Burma Army, she and her two month old baby at risk of death.
 

On August 26th 2009, Burma Army troops and soldiers of the Democratic Karen Buddhist Army (DKBA) shot and severely wounded Ma Kin Kyi, 34, a woman from Htee Pa Doh village in Thaton District, west central Karen State. According to our local FBR relief team, the troops, from Light Infantry Battalion (LIB) 214 and DKBA 333 Brigade surrounded the house in which Ma Kin Kyi was staying and fired into it, severely injuring her in the neck, jaw and mouth. According to the team, Ma Kin Kyi, who has a 2 month old baby, is not likely to survive this injury because she is unable to drink or eat. The team reported that the troops entered the village and suspected that the house in which Ma Kin Kyi was staying contained soldiers from the Karen National Liberation Army (KNLA). The FBR team is now in the area, giving Ma Kin Kyi emergency medical treatment and trying to help her survive as best as they can and will continue to report on the situation.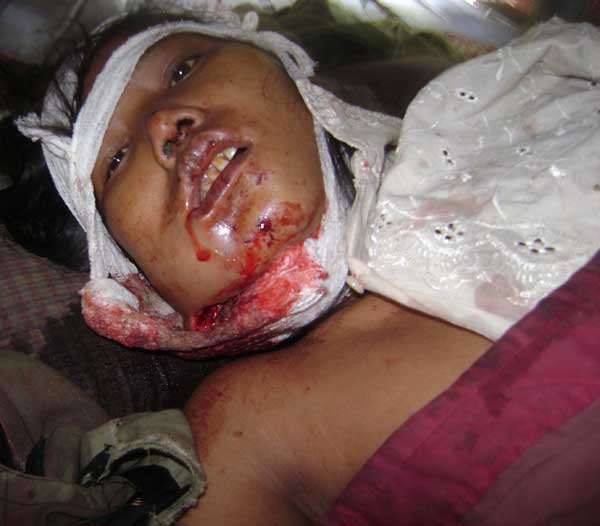 Ma Kin Kyi, 34, shot by the Burma Army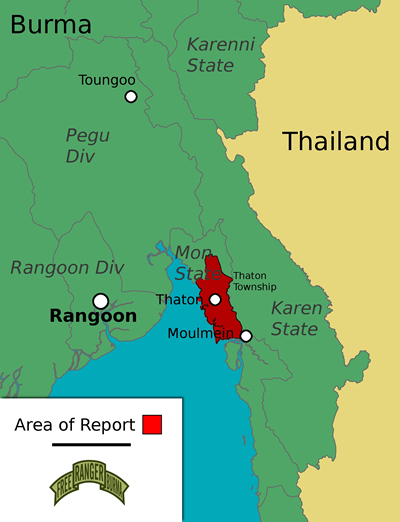 Map showing area of report
Below is the raw report our FBR relief team in this area sent us this morning:
> In 26,8,09 DIV (11) LIB (214) battalian(1)+ DKBA (333) general Kyaw Min
> in YO KLAR village they are came to Htee Pa Doh Hta(Pyin Ma Pin Zeik)
> village and they saw some peoples live in a house.they around that house
> and shoot.they think KNLA soldier will have but only the villagers.this
> woman have 34 years and she have 2 months a baby.Her name
> is Ma Kin Kyi.90% is going to die. because she can not eat nonthing.
Thank you for your care and prayers for this lady and her baby. And let us do more together to help these people and to stop these kind of attacks.
God bless you,
The Free Burma Rangers