FBR REPORT: DKBA troops threaten to shell Thai villagers if they do not supply food in support of attack on refugees
Karen State, Burma
10 June, 2009
---
The Democratic Karen Buddhist Army, which fights alongside the Burma Army, has threatened to shell Thai villagers if they do not supply food to them in support of their attack on Ler Per Her refugee camp. Noh Bo village is a few kilometers away from Ler Per Her camp on the Thai side of the Moei River.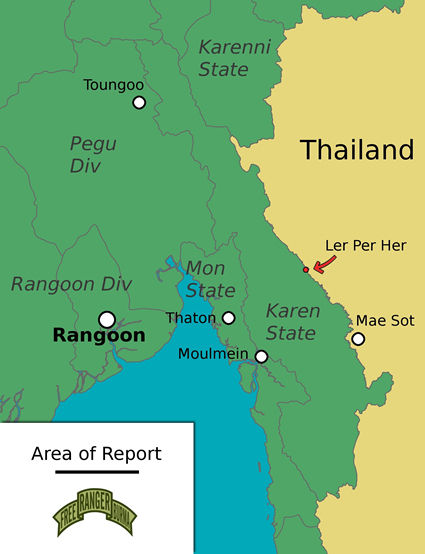 Map showing area of Ler Per Her refugee camp
The DKBA and Burma Army began an attack on Ler Per Her refugee camp on June 7, raining shells on the area around the camp. The DKBA made the threat to shell Noh Bo villagers after beginning shelling in Burma opposite Noh Bo at 8am on June 8.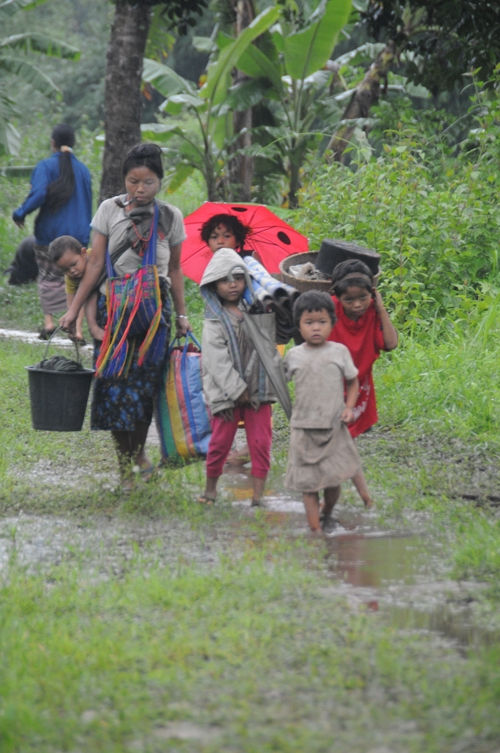 Villagers fleeing Ler Per Her refugee camp
On June 7, DKBA soldiers also launched an attack on the KNLA 7th Brigade Headquarters opposite Mae Salik in Tak Province north of Mae Sot. The DKBA and Burma Army soldiers have reinforced at Mae Tha Waw and are expected to continue attacking.
Partners Relief and Development and Free Burma Rangers are providing help to some 3,521 refugees who have fled the camp at Ler Per Her. They are supplying food, clothes, plastic, tarps and mosquito repellant. Villagers who have fled are particularly facing problems with malaria, Acute Respiratory Infections and diarrhea.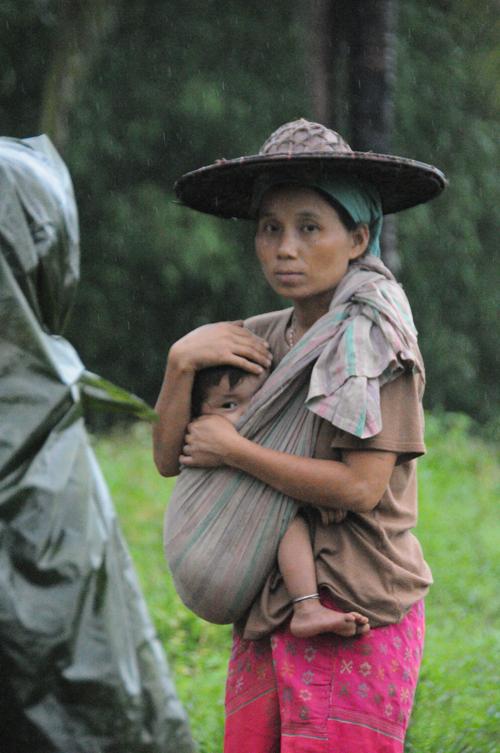 Villagers fleeing Ler Per Her refugee camp
24 soldiers from the Burma Army and Democratic Karen Buddhist Army have been killed or injured in the fighting. In three days of fighting, no casualties have been reported among the Karen National Liberation Army soldiers trying to prevent them overrunning 7th Brigade HQ and Ler Per Her refugee camp. FBR received reports that shelling lasted all day on June 9 and began again at 8am on June 10, particularly in the areas opposite Noh Bo and around the 7th Brigade Headquarters.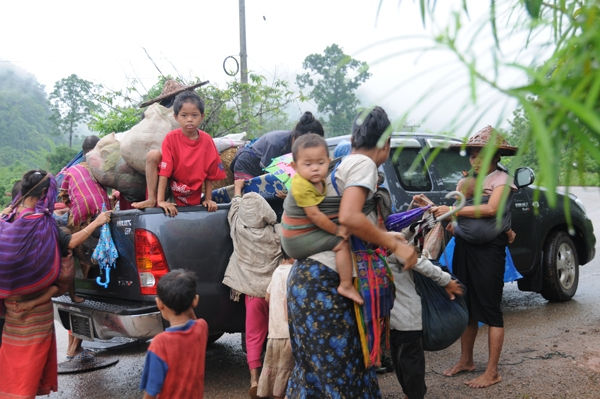 Villagers fleeing Ler Per Her refugee camp
More Attacks in Northern Karen State
Meanwhile in northern Karen State, the Burma Army attacked in the Ho Kee and Ha To Per villages in Tantabin township, Toungoo district on June 5.
More than 100 villagers have fled into the jungle since the attack began. Khin Maung Sin took over as commander of the Military Operation Command 5 and leader of Kler Ler camp after the previous commander died.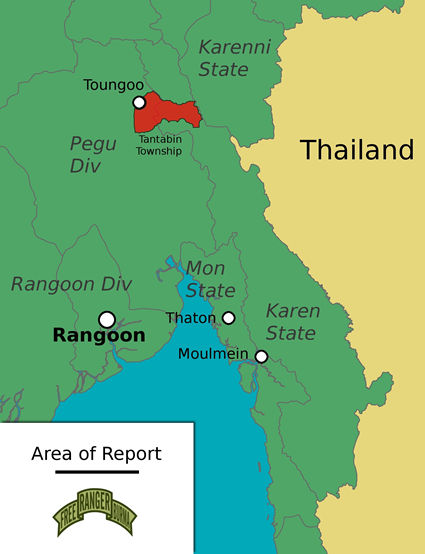 Map showing area of Toungoo District attacks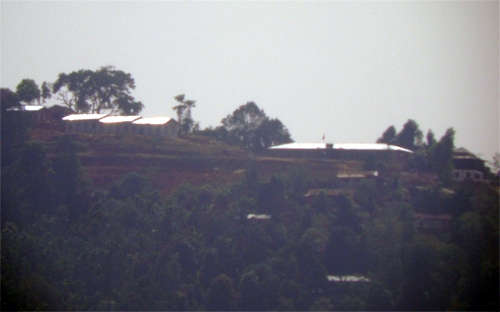 Kler Ler camp, HQ for Burma Army Military Operation Command 5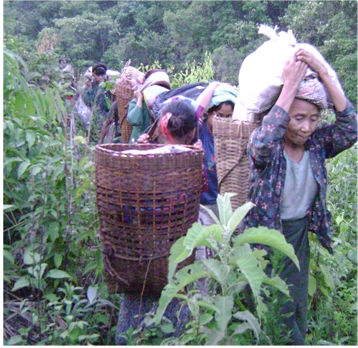 Villagers fleeing in Toungoo District