FBR: Thank You from the FBR Training Camp
Karen State, Burma
21 November, 2007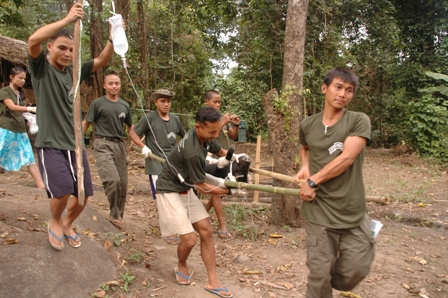 Medical Transport Training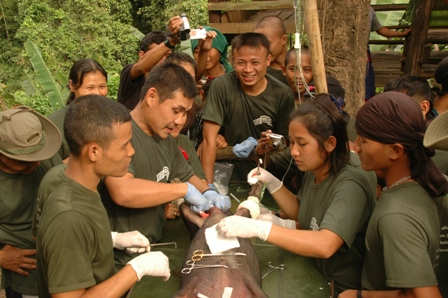 Advanced Medics perform surgery on an anesthetized pig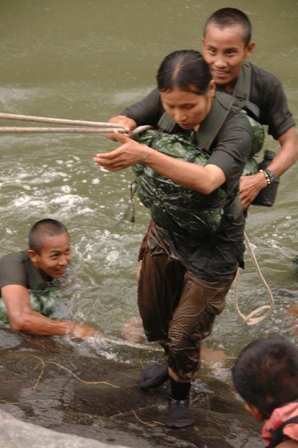 River crossing and swim training
Dear friends, 21 November 2007
I am sending this letter of thanks from where we are training 18 new humanitarian relief teams. The teams here now are made up of Karen, Karenni and Kachin men and women. After completion of this training they will go on relief missions to those displaced by the attacking Burma Army.
As I look around the beautiful jungle valley we are in and see the rushing streams and rising mountains, all the bamboo buildings, the busy staff and enthusiastic students I am filled with gratitude. All of this is a gift from those of you who help us in this. I was reminded again that we can not do this alone nor have we ever done anything alone here. This fills me with wonder at the generosity and breadth of vision of people like you all. It also motivates me and the staff here to do our best and live full, free and useful lives that are true to the highest values and honor you all. .
I am thankful to you all who make this possible, to the Karen people who take care of everything here, to the FBR staff who teach the new teams, to the new team members themselves and most of all to God.
Thank you all for your prayers, love and support.
God bless you,
A relief team leader
Free Burma Rangers