FBR REPORT: Burma Army Kills 2 Villagers
Shoots and wounds 9 people including 13 and 18-year-old girls during attacks during harvest from 24 to 29 October, 2007
Papun District, Northern Karen State, Eastern Burma.
29 October, 2007
This message is being sent directly by a Free Burma Ranger relief team now in the field.
Burma Army troops from Division 88 and MOC 1 are attacking in the Ler Mu Plaw and Yeh Mu Plaw areas to disrupt the villagers' harvest. The Burma Army forcibly relocates, chases people away from their homes, disrupts their ability to plant and harvest and kills anyone who resists. The following photos show the harvesting of rice in this area, and the earlier attacks, killings and forced relocations of the people of Northern Karen State.
The ongoing Burma Amy offensive starting in February of 2006 in the northern three districts of the Karen State displaced over 30,000 people- many of whom are now in hiding.The Burma Army has killed over 370 men, women and children and over 52 new Burma Army camps have built in this area. The slow but unrelenting attacks and building of new camps seem to be driven by a plan to dominate, chase out or crush any Karen people in these areas. This is the largest offensive against the Karen people since 1997.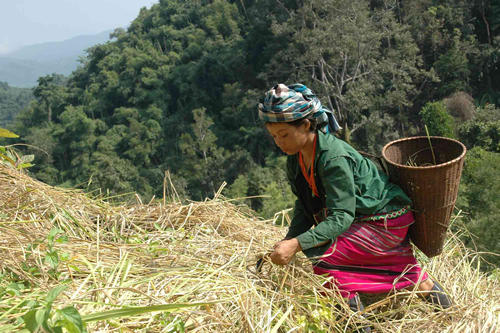 Villager harvesting rice in Papun District, northern Karen State. October 2007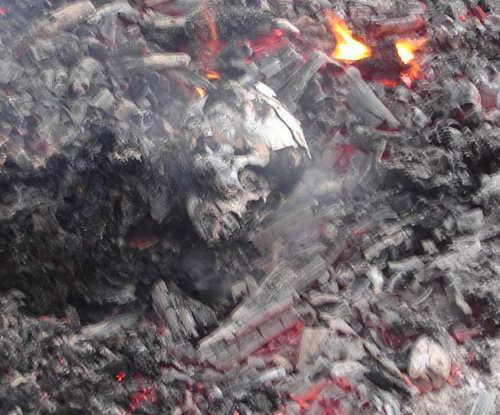 Naw Ku Lue, 19 years old woman, shot dead and burned in farm hut in May 2007. This happened in the same area as the attacks described in this report.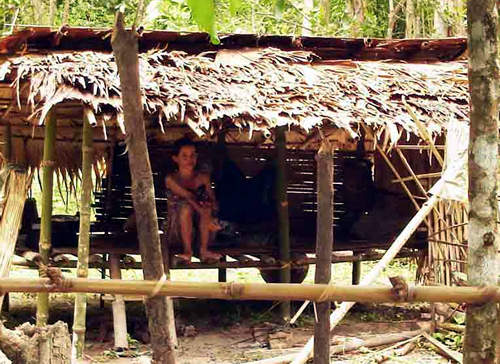 Villagers trapped in forced relocation site in Northern Karen State. June 2007.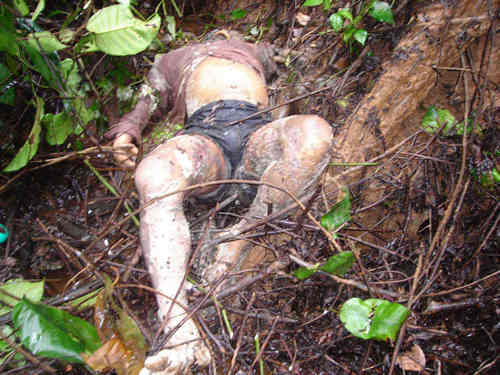 Saw Ko Tee Nor, 38 years old, was shot and killed by the Burma Army in Northern Karen State on 27 August 2007.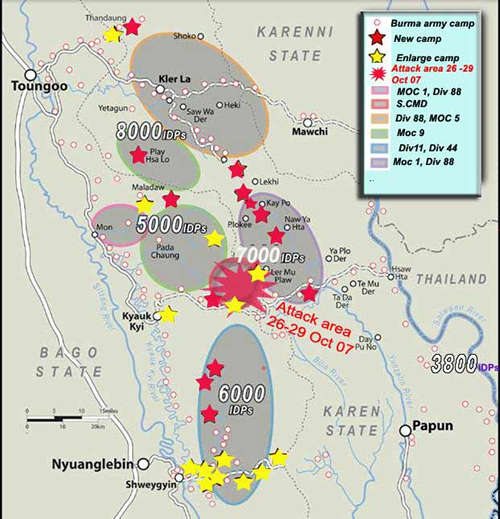 Map of current activity
Attacks and killings from 24-29 October 2007.
Troops from Military Operations Command (MOC) #1 shot dead Saw Saw Kler Moo, a 59-year-old villager who was reaping his paddy field on 25 October 2007.
On 26 October, Burma Army Division 88 troops from Duh Ler Ber Ko camp entered and at 3 p.m. shot civilians harvesting their paddy at They Yu Plaw. Two civilians were injured. They are from They Yu Kee Village. Their names are Naw Bwee Htoo, 46 years old, and Saw Yaw Htoo, 49 years old. On the same day, Division 88 troops from Shwe Kyo camp entered Htu Wee Kee village and shot at the villagers. A mother and her 13-year-old daughter are missing and have reportedly been captured by the Burma Army. The mother and daughter are Naw Paw Htoo, 45 years old and Naw Ta Blu Wah, 13 years old.
On 27 October, Burma Army Division 88 troops attacked into Na Ka Kyo, near Htee Baw Day, and shelled Hta La Ko village with seven 81mm mortar rounds. Seven villagers were wounded. The seven villagers wounded include two women and a 13 year old girl; Naw Bellay Htoo, 44 years old, Naw Zaru Yaw Moo, 13 years old, Naw Eh Hser Ywa, 18 years old, and four men; Saw Htoo Day Heh, 60 years old, Saw Lah Doh, 25 years old, Saw Htoo Ywa, 20 years old (township worker) and Saw Htaw, 25 years old (township worker).
At 9 a.m. the same day, Burma Army troops shot dead a civilian home guard member at D'Kaw Kyo. He was trying to protect the villagers when he was killed. His name is Saw Bluh Htoo, from Bukee village.
At 10 a.m. on 28 October, the Burma Army shelled the three villages of Ta Yu Plaw, Ka La Hta, and Ta Mae Kee with mortars. The number of casualties are not known at this time.
Today, 29 October, the Burma Army, from Klay Thee Ko, shelled nine mortar rounds into the villages of Hser Hta and Bler Gaw, casualties unknown.
The Burma Army is now attempting to relocate all the people of this area. If that is not possible then they try to drive them out and failing that try to kill them.
Thanks to all of you who care for the people of Burma.
God bless you,
The Free Burma Rangers