FBR Photo Essay: Beat down but not defeated, attacked but not enslaved, the Karen in Eastern Burma.
Karen State, Burma
23 January, 2007
Dear Friends,
The following are photos we are relaying out from here in Toungoo District, Karen State, Eastern Burma. We are now moving between three different groups of displaced people. All are in hiding and the Burma Army is actively patrolling and looking for them. On 13 January 2007, a Burma Army battalion tried to attack the people of Saw Wa Der in their hiding places and when blocked by the resistance, they fired machineguns and mortars around the area.
The photos we are sending now follow the report and thanks we sent out earlier this week. They show a people beat down but not defeated, attacked but not enslaved.
The Photos are:
A 6 year old girl in the remains of her burned home in Ka Lay Kee village.

A pastor and his family in the ashes of their burned house. The pastor's brother was burned to death in this village when the Burma Army attacked it in November.

A boy pointing to bullet holes in a home that was assaulted but not burned.

A woman, Naw Moo Tu, age 44, who was shot and wounded in the head by the Burma Army in November- two of her friends were shot dead and another wounded as they were attacked while harvesting rice.

Naw See Eh, 6 years old being carried by her father. She is the same girl pictured in the ruins of her burned home-picture #1.

Thank you and God bless you,
A Relief Team Leader
Free Burma Rangers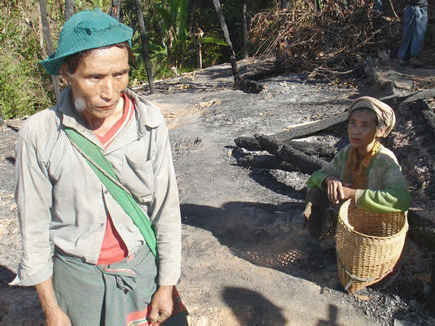 2.) Ka Lay Kee villagers return to the remains of their home. 16Jan, 07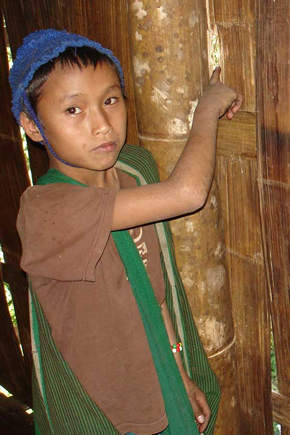 3.) Saw Ko Lah points at Burma Army bullet holes in a home that was not burned. 16 Jan, 07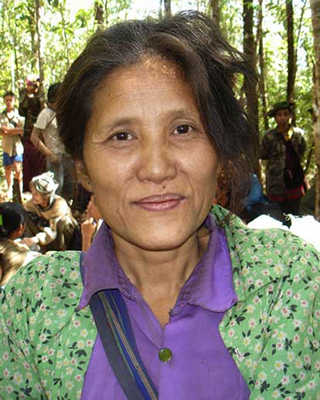 4.) Naw Moo Tu. Shot and wounded by Burma Army. 13 Jan, 07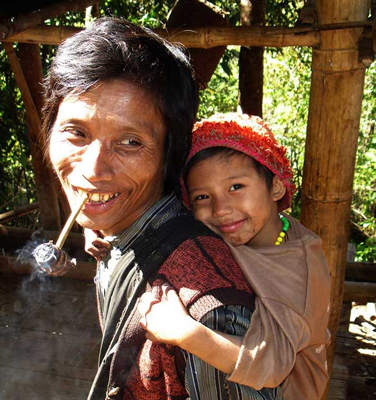 5.) Naw See Eh being carried by her father. 16 Jan, 07
ENDS