FBR REPORT: On the Run Again- The Flower that Loves God
Karen State, Burma
31 October, 2006
Dear friends,
These are pictures of "the Flower That Loves God", a 9 year old Karen girl who was shot and wounded while her father and grandmother were shot to death by the Burma Army in April. She eventually recovered and with her mother, bother and sisters, moved to a new hiding place near their old village in Mon township, Karen State. The Burma Army is now attacking the place were she and others are hiding, and she is on the run again.
The Burma Army needs to be stopped, and she, her family and the other Karen need to be able to go home. Until that happens this is an emergency situation and she and her people need protection, food, medicine and shelter.

Thank you and God bless you,
A Relief Team Leader
Northern Karen State
FBR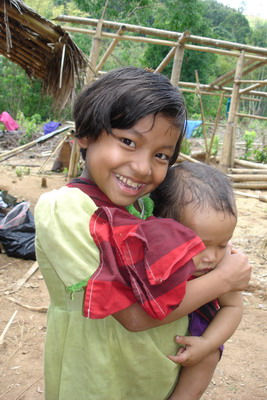 Eh Ywa Paw- The Flower That Loves God-recovering in late April at new hiding place. Now in November, she has now fled this site and is in hiding with over 1,500 others.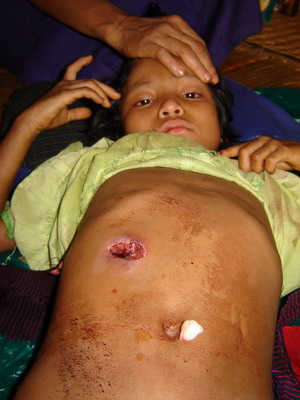 Eh Ywa Paw being treated by the team after she was shot by Burma troops, early April.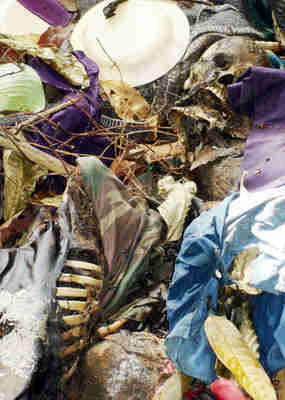 Her father, Saw Maw Keh's body, where he, her 80 year old grandmother (who her father was carrying) and she was shot as they tried to flee the Burma Army.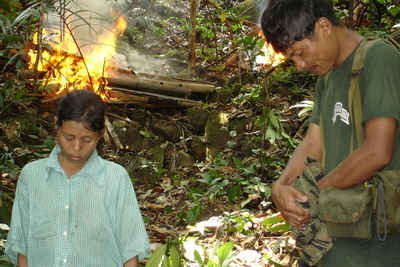 Service for her father and grandmother with her aunt, the sister of Saw Maw Keh.
Thank you and God bless you,
A relief team leader
FBR
ENDS