FBR REPORT:
Burma Army Forces the population to build fences around their own villages in order to restrict and control the peoples' movement
Karen State, Burma
19 October, 2006
Two photos show villagers in the Muthey area forced by the Burma Army to build fences around their villages (Nyaunglebin District, western Karen State). One photo shows a relief team meeting with people in the Muthey area to share information, provide medical care and discuss survival under the Burma Army persecution.
The Burma Army has been conducting an offensive in the western and northern Karen State from February 2006 to present. Muthey Army camp is one of many camps in this area and is a launch point for attacks that are part of the ongoing offensive. In the Muthey area, the Burma Army is also forcing people to leave their villages and relocate to the Muthey camp complex. This is in order to exert compete control over them as they attack the hiding places of displaced Karen people.
The photos were taken by FBR relief teams providing humanitarian assistance in the Muthey area.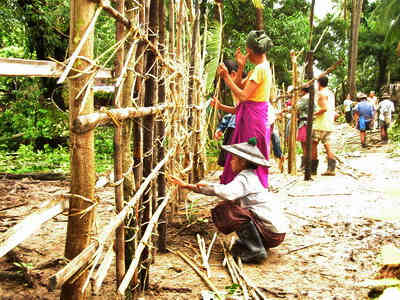 Burma Army forces people to build a fence around their villages in the Muthey area.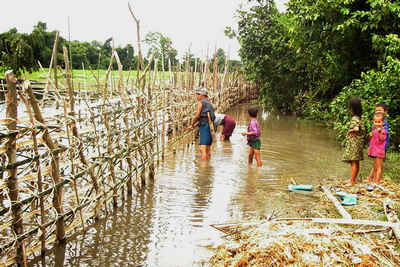 Forced Labor. Burma Army forces villagers to build a fence around their villages in the Muthey area.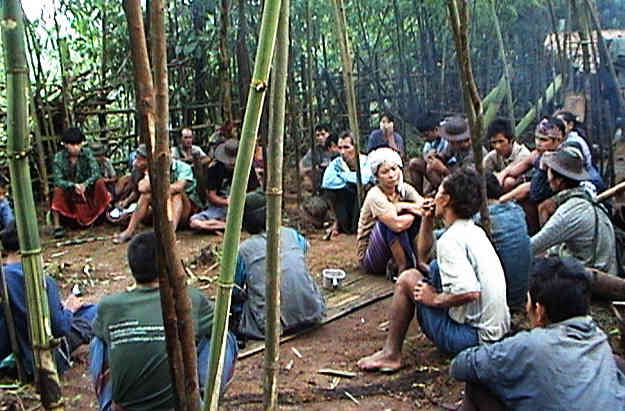 Relief team meets with people from the Muthey area.
ENDS