Rangers Provide Medical Care in Chin State
27 November 2019
Chin State, Burma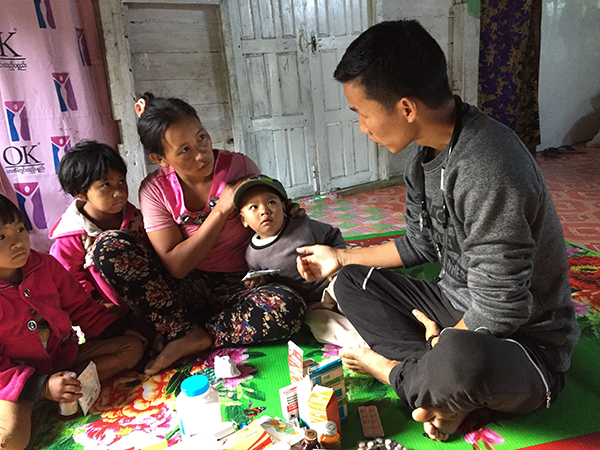 Civilians in western Burma suffer from the ongoing effects of conflict and poverty, as disputes between the Burma Army and Arakan Army (AA) continue to escalate. From late August to mid-September, Free Burma Rangers conducted a mission in the Falam District of Chin State to provide relief and document the needs of civilians.
At 10 p.m. on 31 Aug. 2019, the Chin Rangers encountered two Burma Army soldiers from Light Infantry Battalion (LIB) 202 at the New Rih camp checkpoint. After the soldiers had searched through their goods, the Rangers were allowed to pass through the checkpoint. The Burma Army at the New Rih checkpoint and the Burma police near the Burma/India border sometimes extort money in exchange for passage and are actively searching for Rohingya people. Civilians have also reported property destruction and land confiscation by the Burma Army.
Pervasive poverty, intensified by recent fighting between the Burma Army and EAOs, has greatly impacted Chin State villagers. The Chin Rangers documented villagers' inability to fulfill their basic needs, and many villagers lacked shirts and other clothing. The team conducted four GLC programs to 236 children and distributed over 200 GLC T-shirts and 300 GLC packets.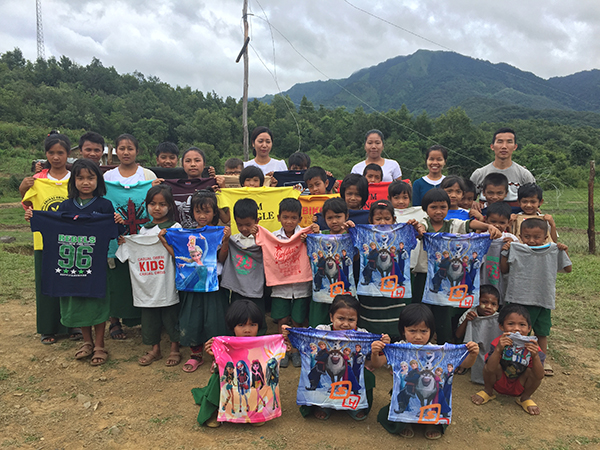 The Rangers found 32 children out of school in Falam Township. Though the team found a school in every village visited, a lack of school supplies and lower quality of education was common. In villages, schools are without paper, pencils, and schoolbooks. Some schools in Falam Township are too expensive for Chin villagers to attend. For others, schools are located too far away from their rural homes to attend because of high transportation costs. Also, recent fighting has led to the displacement of villagers, and a disruption in education for children. 
According to the Chin Rangers, villagers have limited access to medical care, as many villages do not have a clinic or pharmacy. Due to the fact that government hospitals and clinics are expensive and difficult to get to, the villagers rely on NGO support and the goodwill of physicians who sometimes provide free medical aid. Throughout the mission, the FBR team treated 61 patients and distributed medicine to villagers suffering from ailments, such as: malaria, anemia, typhoid, and dysentery.
Endemic poverty coupled with a recent surge in fighting has catalyzed a need for further relief in Chin State. The Chin Rangers have requested more missions in the area to distribute rice, clothing, medical supplies, and land rights training with Free Prior and Informed Consent (FPIC).