After War, Finding Time for Play with Friends in Iraq
24 April 2019
Erbil, Kurdistan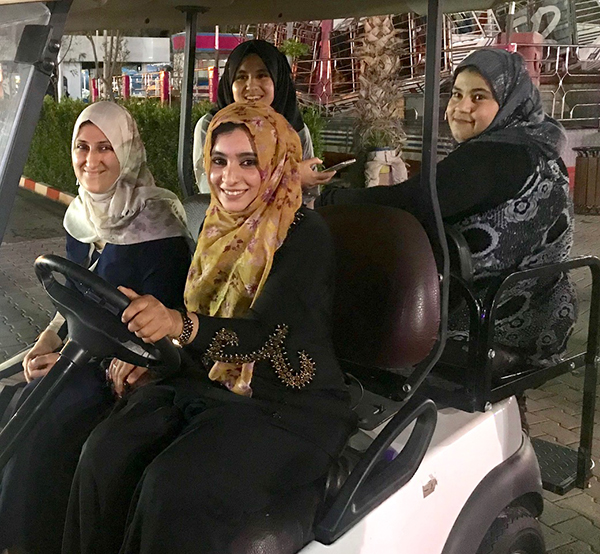 Dear friends,
Thanks for your prayers. We are back in the Middle East now and while we were preparing for our Syria trip we had an opportunity to have Eman, her family (including her new twins), Khofran, and Khofran's father come spend the day and night with us. It was wonderful! Both Eman and Khofran, who were shot by ISIS and waited days until we could rescue them, can walk now and that, too, is a great gift. We had a big meal and looked at all the FBR videos about the rescues together.
Eman and Khofran are just two of the people we helped rescue in Mosul in June 2017. They and others had been shot while fleeing ISIS and were trapped in a Pepsi factory. With the help of Iraqi Army friends, we were able to rescue both women and three others from the factory. Last year, we were able to reunite with Eman after praying for sixteen months to find her. You can read more about her rescue and our reunion on our website.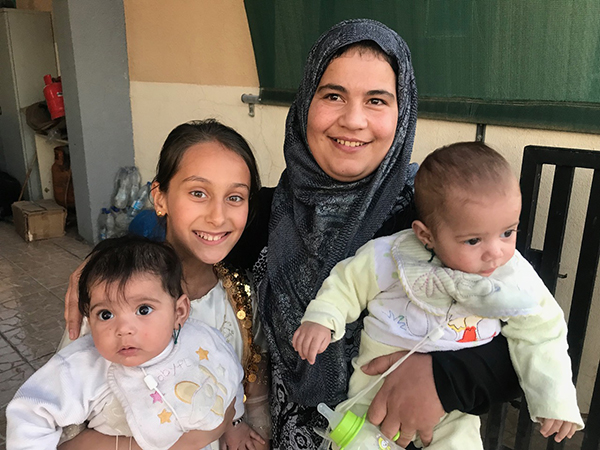 Afterward, we all went to a carnival together. Our driver, Mohammed, and his family came with us and all the kids became instant family. The kids loved it! It was their first Ferris wheel, bumper car, merry-go-round, and go-cart rides. The ladies even all learned to drive a golf cart!
At one point when Eman was first driving she swerved suddenly and Mohammed's daughter, who was carrying one of the twins, fell out the back of the golf cart. She rolled and looked like a pro receiver in the end zone as she kept the baby from hitting the ground. A small, but crucial miracle! Everyone laughed and the baby just stared in amazement! It was a joy filled day and night and we thank God and all of you – such a great gift!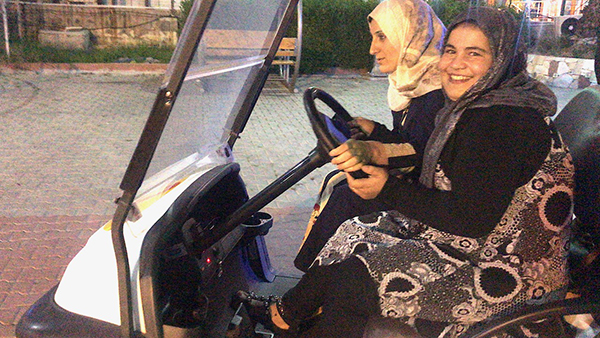 Below are some photos of Eman, her husband, Suriya, the twins, and other kids as well as Khofran and her father. Please pray for Eman's husband who wants to buy a taxi ($5,000) so he can have a job and for Khofran who wants to join FBR for a mission.
God bless you,
Dave and all of FBR