Villagers Flee Home in Karen State as Burma Army Builds Roads and Violates the Ceasefire
15 April 2019
Karen State, Burma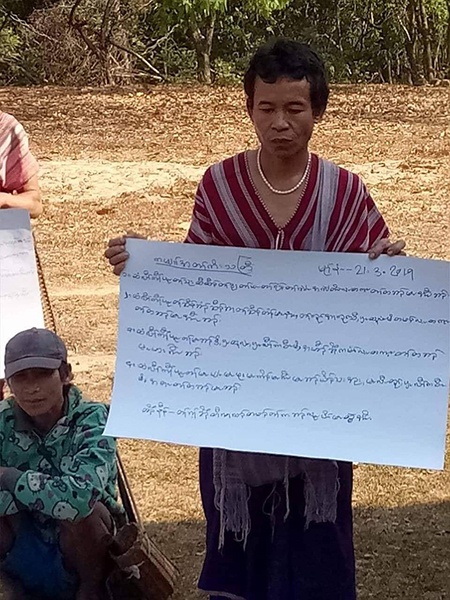 Earlier this year, the Burma Army in Karen State's Kler Lwe Htoo and Mu Traw districts continued to violate the National Ceasefire Agreement (NCA) by moving troops through Karen areas and rebuilding roads in Karen areas without permission.
At 0717 on Feb. 19, Karen soldiers ambushed Burma Army trucks in the Paw Klo Hta and Ku Day village areas, Luthaw Township, because the trucks had driven beyond the area agreed upon by the Karen and Burma Army. In response, the Burma Army fired 246 mortar rounds into the area and on both sides of the road, leaving the villagers too afraid to go work in their fields.
The next day, Feb. 20, fighting broke out at Thay Nwe Klo, northeast of Muthe Village, Kler Lwe Htoo District, between Karen soldiers and the Burma Army. The Burma Army had begun patrolling the area both day and night as they wanted to rebuild a road between Kler Soe, in Mu Traw District, and Muthe Village. Burma Army soldiers told local villagers that they would shoot anyone seen carrying a gun.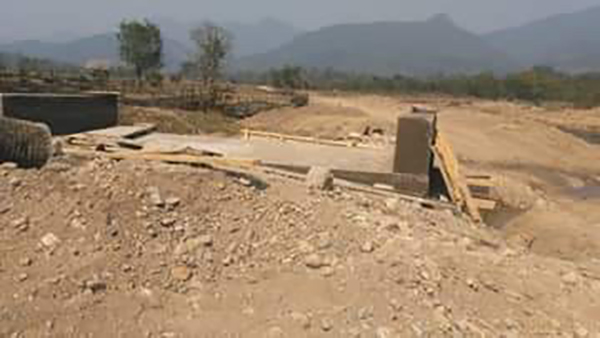 Although the Karen National Defense Organization (KNDO) commander in Kler Lwe Htoo District did not grant permission for the road, the Burma Army continued building.
On February 23, fighting again broke out, causing people in Pa Kaw Hta Village to flee their homes. Civilians around the area refused to agree to the Burma Army roadwork, even going so far as to send a letter to the Tactical Operations Command (TOC). The Burma Army ignored their statements and continued to build.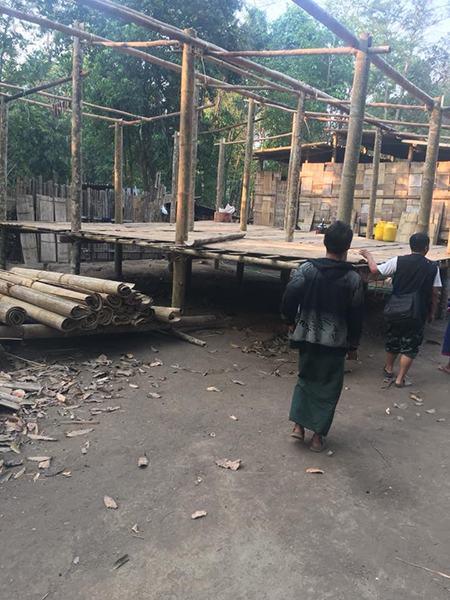 On March 27, fighting broke out between Karen soldiers and Burma Army IB 48 east of Muthe Village after the Burma Army had patrolled beyond their area, almost reaching a KNDO outpost. Two Burma Army soldiers died in the clash.
The same day, another clash broke out on the border of Mu Traw and Kler Lwe Htoo districts. Three Burma Army soldiers were wounded in the clash.
Four Burma Army battalions have been seen recently in the Muthe area. They are as follows:
IB 124 led by Lt. Col. Htun Ko Ko

IB 48 led by Zaw Min Htun

IB 264 led by Aung Kyaw

Light Infantry Battalion (LIB) 598 led by Kyaw Zwa Win
IB 48 is responsible for handling road security where the Burma Army intends to build a road.
One year ago, in March 2018, the Burma Army conducted similar activities and NCA violations. Their troop movement and an attempt to rebuild roads in the Ler Mu Plaw area, Muthraw District, forced over 1,500 villagers to flee the area.