Rescued and Restored: Girl Rescued from ISIS Massacre Restored to Her Family
19 November 2017
Erbil, Iraq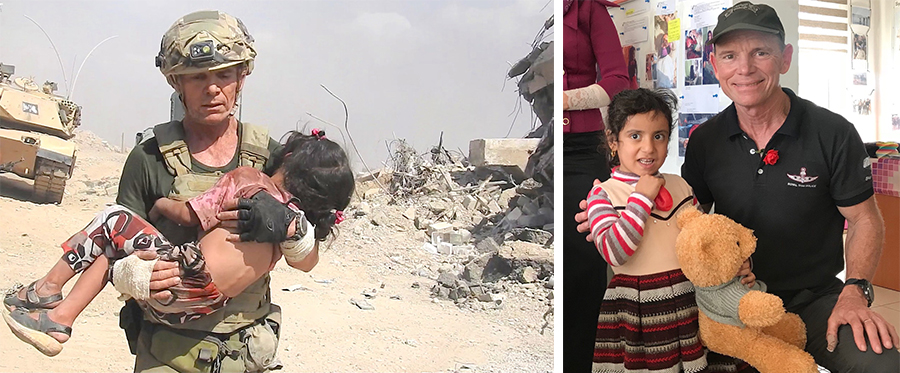 Dear friends,
We were just reunited with Demoa, the 5-year-old girl we rescued from ISIS in June this year. She is now being cared for by her grandmother and aunt, and they came to visit us where we are staying in Iraq. When they arrived and stepped out of the car, I dropped to my knees to pray and thank God. She was very shy and held herself back, clinging to her aunt. Her grandmother began to cry and thank me: "I have seen your picture and have been hoping to see you to thank you. You not only saved Demoa's life, you saved mine. If she had died I think I would have died also. I have no other grandchildren and only one daughter left. But God had mercy. Thank you for risking your life to save her." She cried and dropped down to kiss my feet.
I was embarrassed and lifted her up and hugged her. I told her, "This was God who did this – God loves Demoa and helped us save her. And it was not just our FBR team, it was American smoke, an Iraqi tank, the FBR support team, and people praying for all of us all over the world."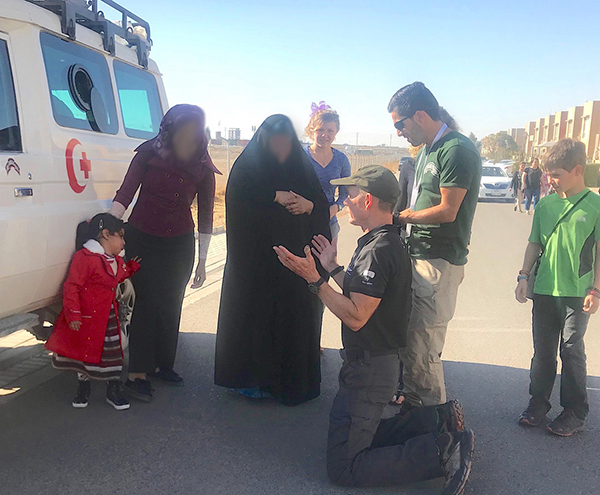 It took a while for Demoa to feel comfortable but when Noelle, Sahale, Suu and Hosi began to play with her with toys they had brought for her, she brightened up. Soon we were playing hide and seek and she laughed and giggled as she ran around our office.
My heart felt full and I was grateful for this new chance at life. It felt like there was a completeness. Demoa had been rescued, then cared for by Karen and our team, then by an Iraqi family and Victor Marx and finally reunited with her own family. Her aunt had seen her picture on social media and contacted one of our team members, who put her in touch with General Mustafa. Demoa is happy and thriving. I do not know the depth of the emotional, psychological and spiritual wounds she bears but we prayed for her and trust God to keep healing her. 
Her grandmother choked up at one point and said, "After the rescue I had a dream. Demoa was hiding among the dead and beside her was a foul and evil-looking stream. A man shining and beautiful appeared. He lifted Demoa up and carried her across the filthy stream, bringing her safely on the other side." The grandmother began to cry again and said, "I am so thankful."
I told her, "I believe that was Jesus who helped Demoa and you can call on His name when you need help. He loves you and Demoa."
We took Demoa to a local mall and she played on everything in sight: jungle gym, slides, go-carts, toy horses and then the girls took her to buy toys. We finished with a big dinner and gave the family help to support her; the next morning she went with her grandmother and aunt back home. As they drove away I felt relief that we had been reunited, that she was doing so well, that we could be part of this. Thank you for praying for Demoa and others like her and for us as we continue the mission here. We go will back to Burma in December to join all our teams there for the 20th anniversary of the Free Burma Rangers. Thanks for being with us all the way.
God bless you,
Dave, family and FBR