JSMK Graduation: Welcoming 22 New Medics
March 27, 2017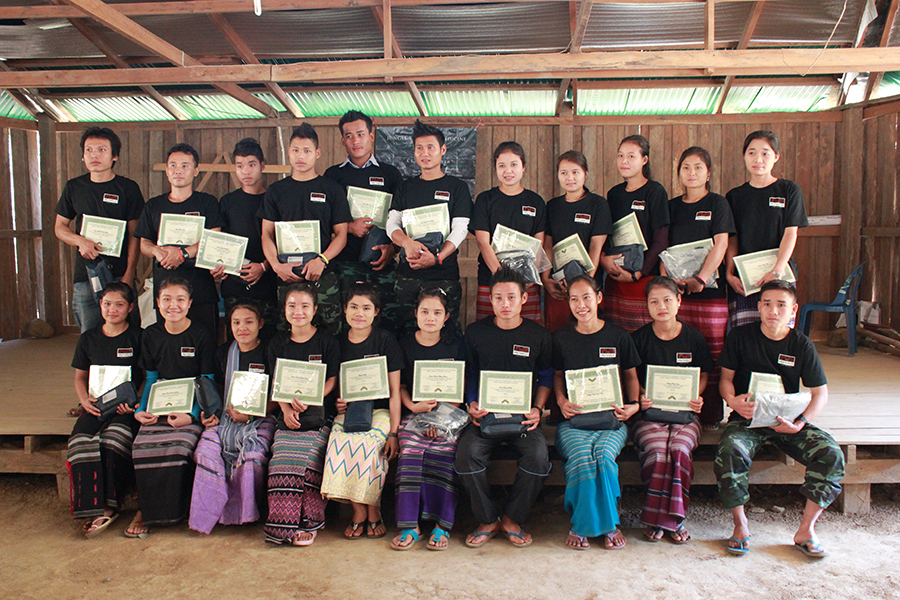 On Friday, March 3rd, 2017, another graduating class from FBR's Jungle School of Medicine-Kawthoolei (JSMK) crossed the stage of the main classroom and received their certificates from their instructors. This is the sixth graduating class of JSMK.
In attendance were various staff members and their families, as well as leaders from surrounding villages. A total of 22 students completed 15 months of studies and practicum and passed the final exam, earning the right to graduate. Saw Silverhorn was the master of ceremonies and Dr. John Shaw delivered the commencement address. He commissioned the graduates to use their skills on FBR missions and in the village as well as to ask their leaders for opportunities to implement their training in Karen Department of Health and Welfare (KDHW) clinics. He also shared his thoughts on the tireless and often unnoticed work of medics; he encouraged them to continue learning, reviewing their textbooks and keeping their knowledge fresh by using their skills.
Along with their certificates, the students received medical instruments donated by MDF, a medical instruments company. These included a new stethoscope, a blood pressure cuff, a reflex hammer and an examination light. These tools will help empower the students to maintain their clinical skills as they return to their respective villages.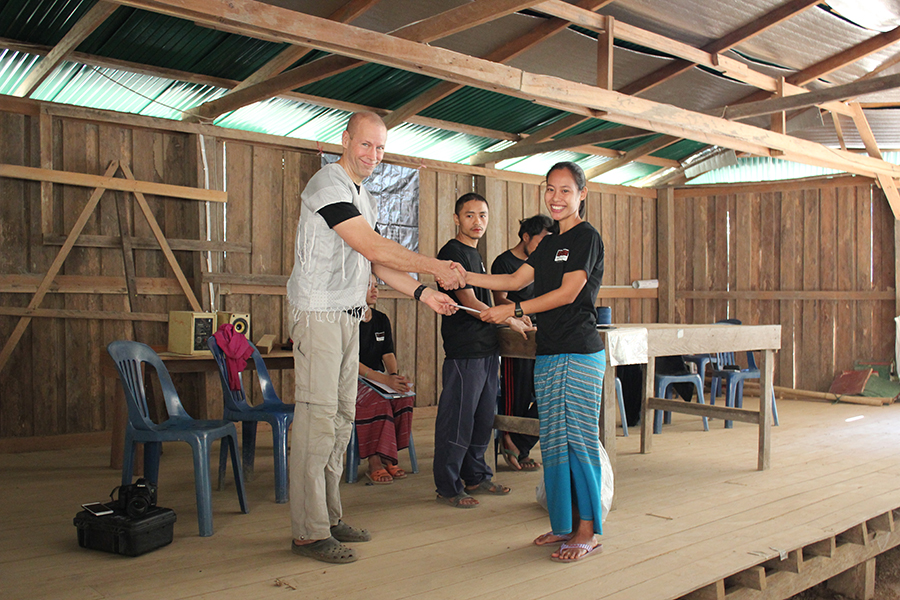 Awards were given to the following students:
1st in class: (tie) Saw Kya Heh & Naw Sa Hay Blut
2nd in class: Saw Soe Wei Wei
3rd in class: Naw Htee Moo Paw
Staff Consensus of the Best Overall Student: Naw Sa Hay Blut
Student Who Most Helped Staff Children Learn Bible Verses and Songs: Naw Ray Lo Paw