Treatment and GLC for 70 Families Fleeing Mosul
26 February 2017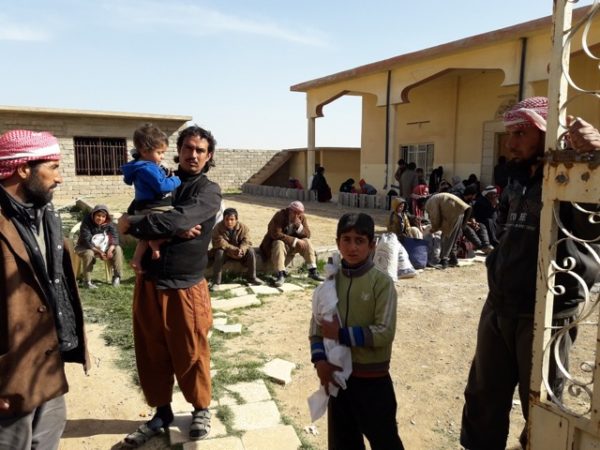 Tal Kaysom: Today we met around 70 men, women and children fleeing from the fighting around Mosul. This mostly-abandoned village is the location of the casualty collection point for the Iraq Army's 36th Armored Brigade. Last night the head of the CCP, Major Naseem, got word that a group of IDPs were headed his way. They arrived at night, by foot, having walked through the mountains from the north. They stayed in the mosque, near to the CCP, and that's where we met them. They still had four kilometers more to walk that day, to the village of Shayk Yunis, where the 9th Division is staging people fleeing the city before bringing them to IDP camps. With the Iraqi Army medics, we did a quick assessment of medical needs and then provided medicine to those who needed it, around 30 people. Complaints were mostly colds and coughs.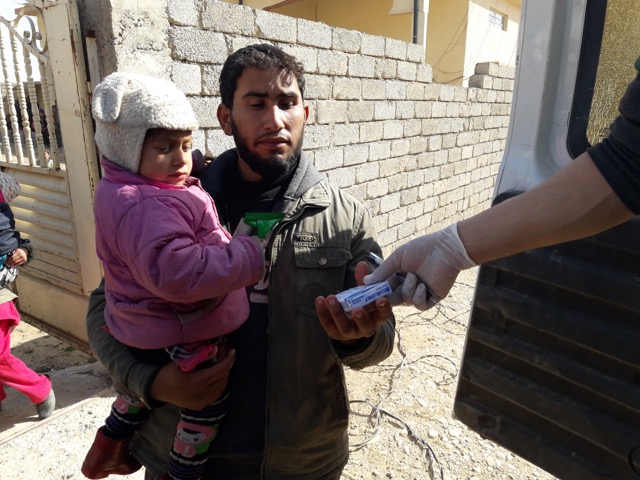 As we finished up with the medicine, we gathered the children in the yard of the mosque. We had little time as they were in a hurry to move to the next place. We explained the slogan of the GLC shirt – "Good life comes from God" and went through the gospel using the five colors of the GLC bracelet. Sitting on the dead grass of the old year, in the warm sun of the coming spring, they smiled and listened eagerly, they said thank-you. Aude said a prayer and they joined us in "Amen". We gave shirts and bracelets to each one, and again they said thank you. As we finished, almost before we'd packed up our things, they shouldered their bags and left in a long line. The man in the lead carried a white flag. The kids waved good-bye.
Thanks, team, for being part of helping these people as they head into an uncertain future.
Update: February 28, 2017
What the 26th showed us was just the start of a coming tide of IDPs in western Mosul. Pictured below are some of the 400 more civilians which have left today, the 28th.