Good Life Club in Al Rashidia
February 14, 2017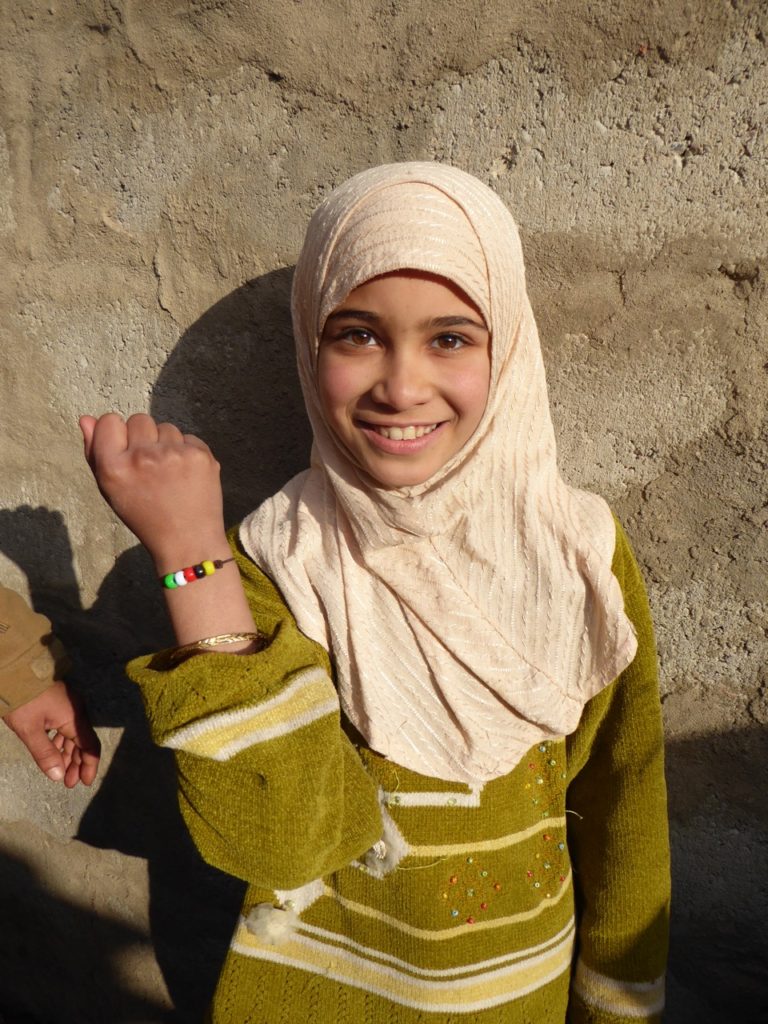 Being in Al Rashidia, a neighborhood in northeast Mosul, with the Iraqi Army's 36th Armored Brigade, gave us another opportunity to invite the kids living in a front-line area to a Good Life Club program, which we held at the school that served as both the 36's HQ and their casualty collection point (CCP). We had already done several distributions, of food, water and kerosene, that had seen crowds of desperate people pushing and shoving to get what they knew were limited resources. We had been treating patients daily, many with primary care needs who had not had access to medical care for months, and others with trauma wounds from the ongoing attacks of a retreating ISIS who has not stopped lashing out, using armed drones, suicide cars and mortars.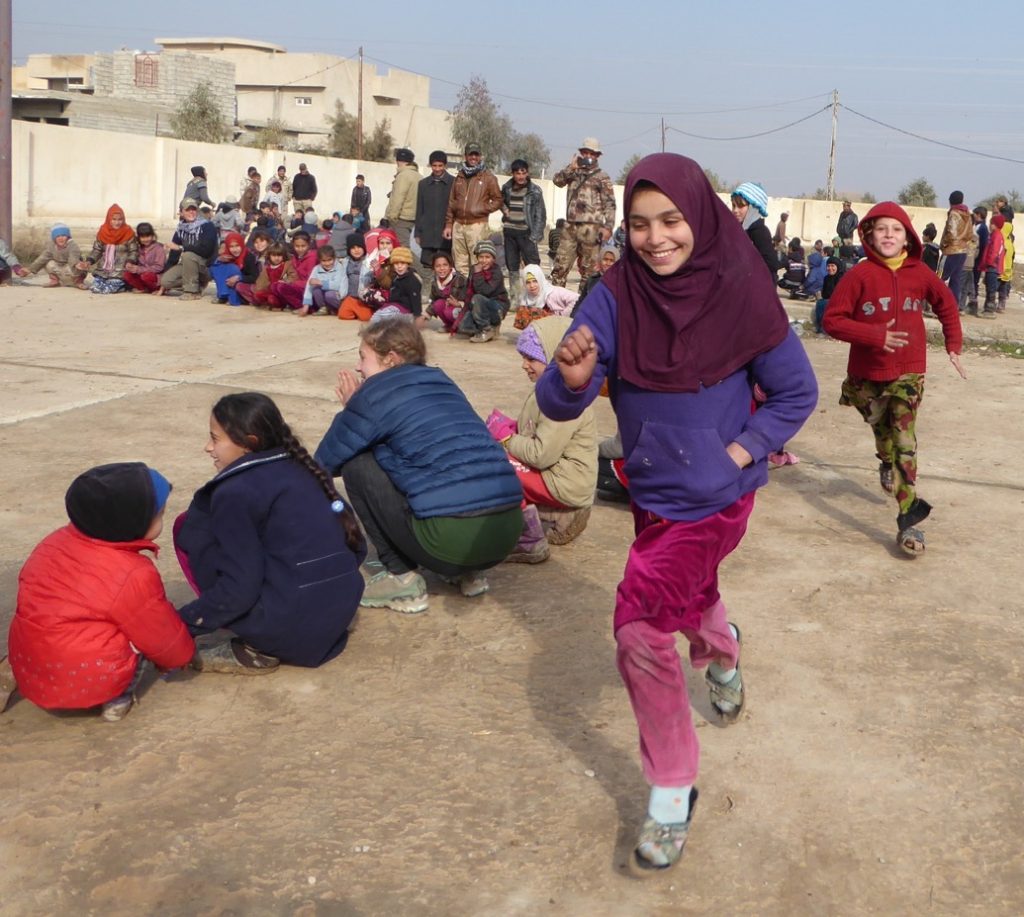 The kids piled in for the program through the main entrance of the school; there was eager anticipation in their eyes and smiles as we shook hands with them before starting. They all sat on the grand staircase of the main hall, which provided a sort of amphitheater for the 100 or so who could fit there, with many more pushing and shoving for a seat on the floor in front. They watched avidly and actively and our team leading continually found themselves surrounded as kids crowded in behind to get closer.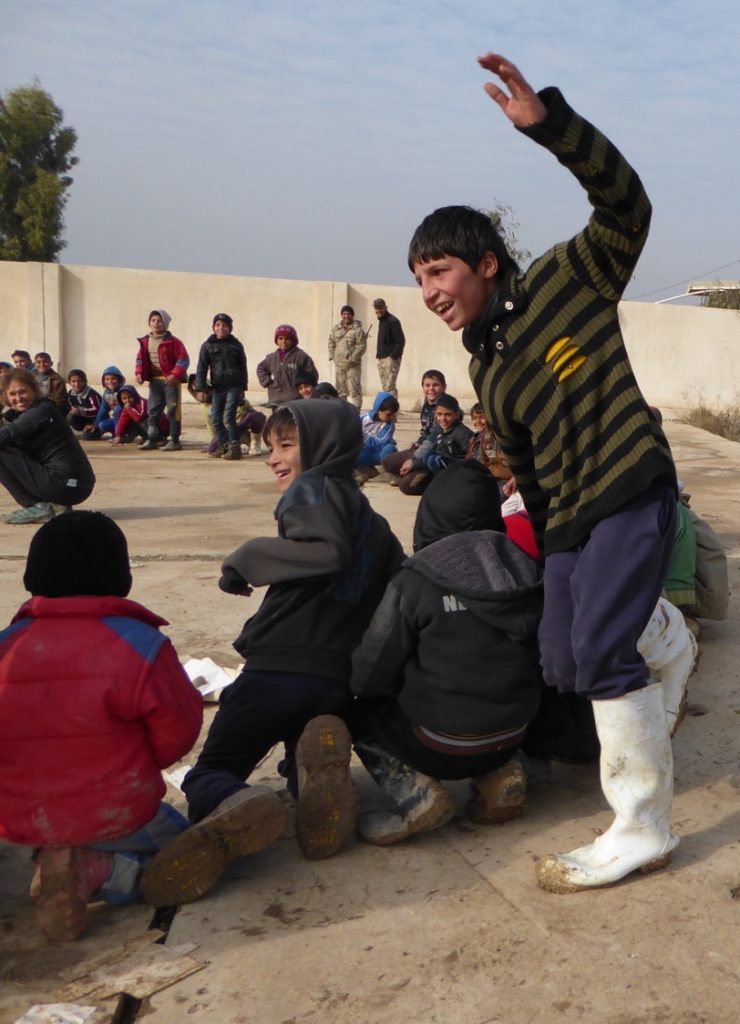 The kids weren't the only ones who crowded in – some of the Iraqi soldiers did as well, jumping in with their own antics and getting lots of laughs. One soldier supplemented our lesson on tooth brushing by giving himself fangs with toothpicks and providing a very visible set of molars to demonstrate on. We all went outside for some full contact duck-duck-goose before handing out shirts, bracelets and balloons.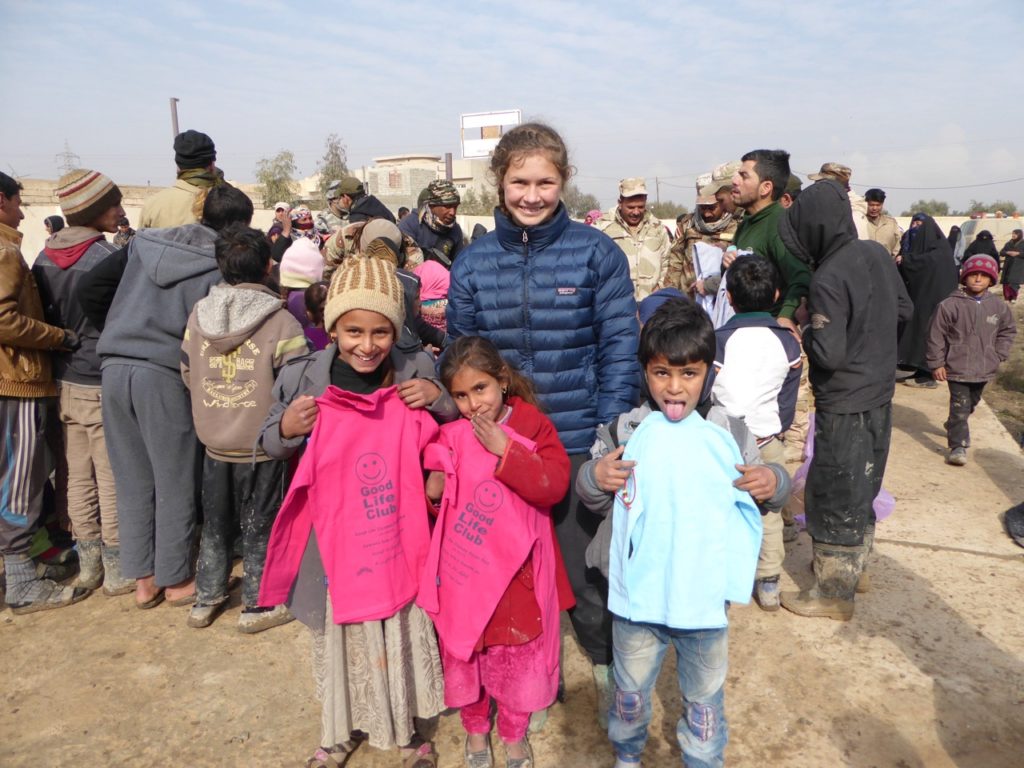 The general of the 36th Armored joined us for this – he lined out the plan to the children, then led them to where they were supposed to line up, he took pictures with them – he was a grandfather for a minute, not the commander of a brigade of men engaged in a brutal fight against ISIS.  I think it was refreshing for him, and his soldiers too. It was also a reminder of what they're fighting for – those young lives, the smiles, the fun, the freedom and joy.