FBR REPORT: Shan FBR Teams Complete Trainings and Prepare for Missions
Shan State, Burma
April 2012
---
Dear friends,
With your help, encouragement and prayers, the FBR medical team conducted a one-month medical training for the Shan FBR relief teams. This training focused on commonly encountered illnesses such as malaria, pneumonia, dehydration, diarrhea, and anemia. Additional topics included Basic Trauma Care. During this one month period, students also received training in the Good Life Club (GLC) program.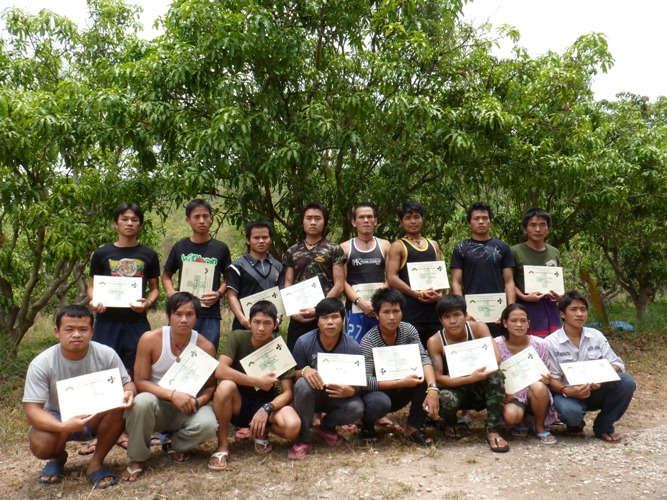 Shan medical students at graduation
Following this one-month course, the students also finished relief mission preparation on 22 April, which included training in reporting, navigation, GPS, GLC, lifesaving and mountaineering as well as some additional medical training. The teams are now preparing for relief missions in Shan State.
In addition to providing humanitarian relief, the teams will continue to try to put a light on the situation in the Shan areas, where, despite negotiations and a preliminary ceasefire being signed, there have been several clashes between the Burma Army and the Shan State Army-South.
We thank all of you who continue to make this work possible, and for your stand with the people of Burma and the courageous young men and women who have committed their lives to serving those in need. We also want to thank the many guest instructors we had at the medical training and missions preparation training. Finally, thanks to CSW and PRAD for their support of the GLC program to the Shan people.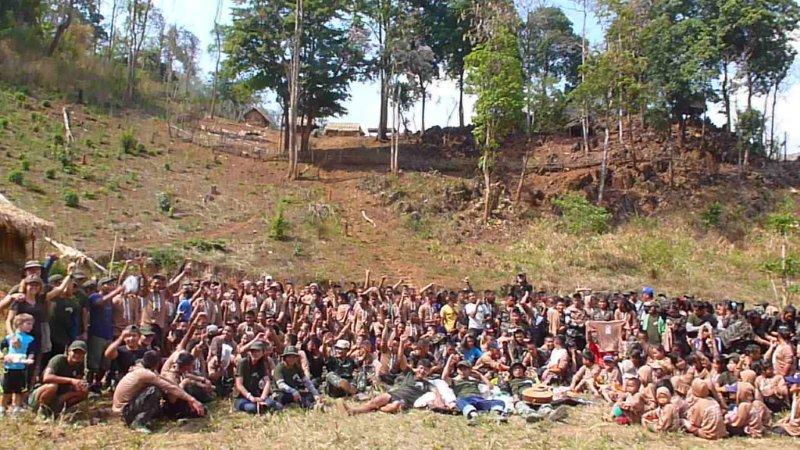 GLC in Shan State
During the medical training the students covered the following subject areas:
English
Subjective-Objective-Assessment Plan (SOAP Notes)
Basic math, drug calculations etc.
Emergency/Trauma lectures (first aid week)
Diarrhea
Dehydration- including how to make ORS, IV fluid calculations
Malaria
Pneumonia
Common cold
Asthma
Brief TB
Wounds
Burns
UTI
STD
Pre-Eclampsia, Eclampsia
Post Partum Hemorrhage
Typhus
Typhoid
Brief ophthalmology- infection, FB, cataracts, glaucoma
Vitamin A deficiency
Vitamin B1 deficiency
Anaemia
Anaphalaxis
Tetanus
Dental Practical exercises
Case studies
Thank you and God bless you,
Free Burma Rangers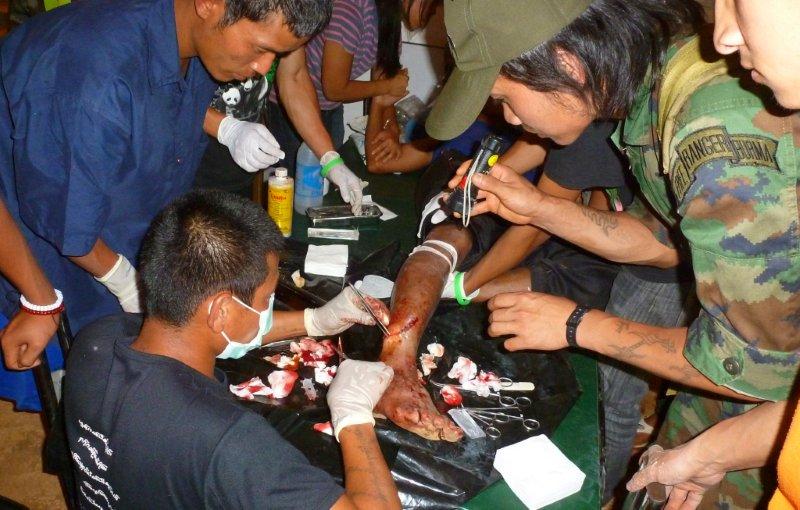 CHW and FBR medics treating patients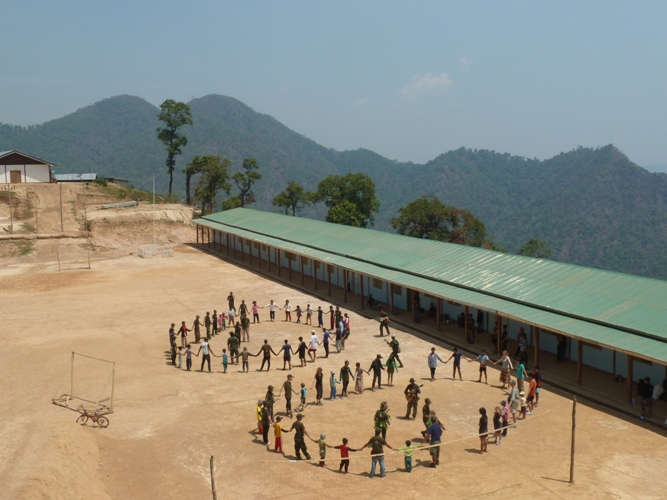 GLC games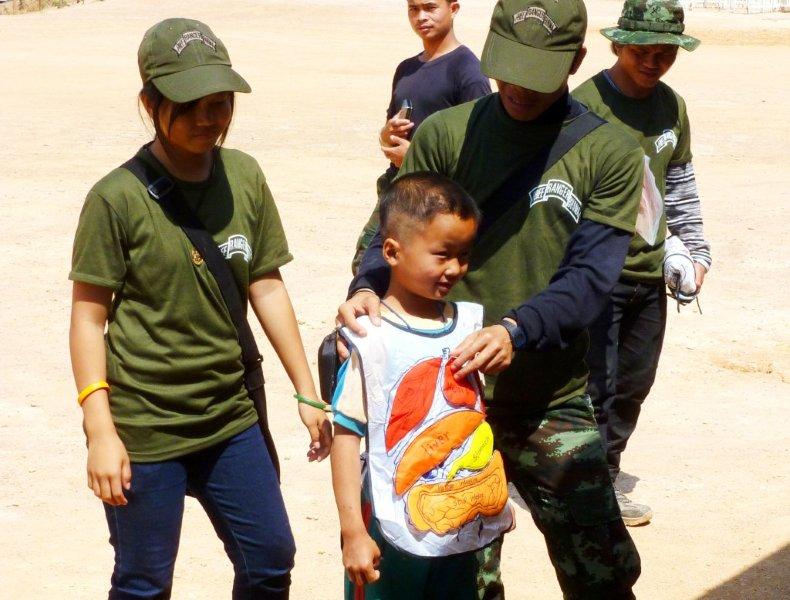 GLC anatomy class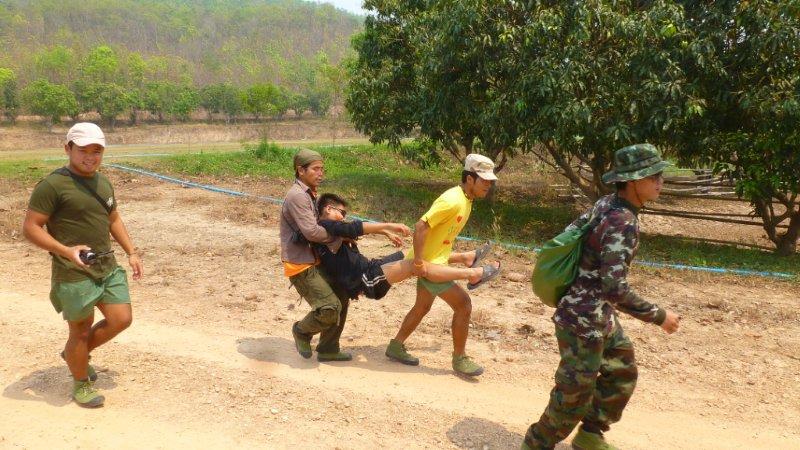 Shan medics practice emergency procedures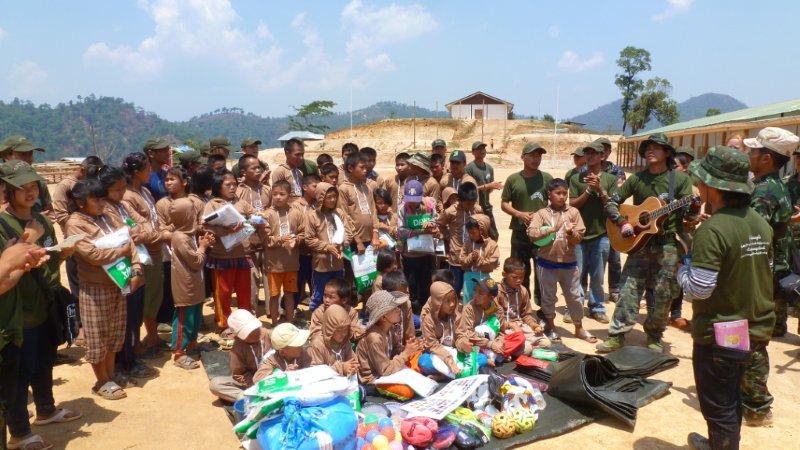 GLC singing with kids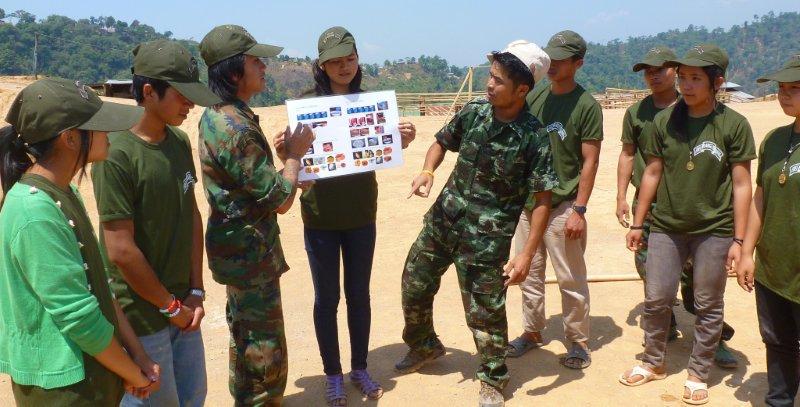 Teaching health and nutrition