FBR REPORT: Burma Army kills one, wounds one as villagers try to cross road in Northern Karen State
Karen State, Burma
10 March, 2012
---
Burma Army Military Operation Command (MOC) 9 has stationed troops to secure the road between Bu Hsa Kee and Kay Pu in southern Taw Oo (Toungoo) and northern Mutraw Districts, Karen State. On 9 March 2012 at 9:50am, a group of villagers tried to cross the road at Ka Thay Hta in the Si Day area. Before the villagers arrived at the road, local village defense volunteers went up to the road to check for security, and were fired on by Burma Army troops. One of the defense volunteers, Saw Lay La Thaw, age 23, died and one other was wounded.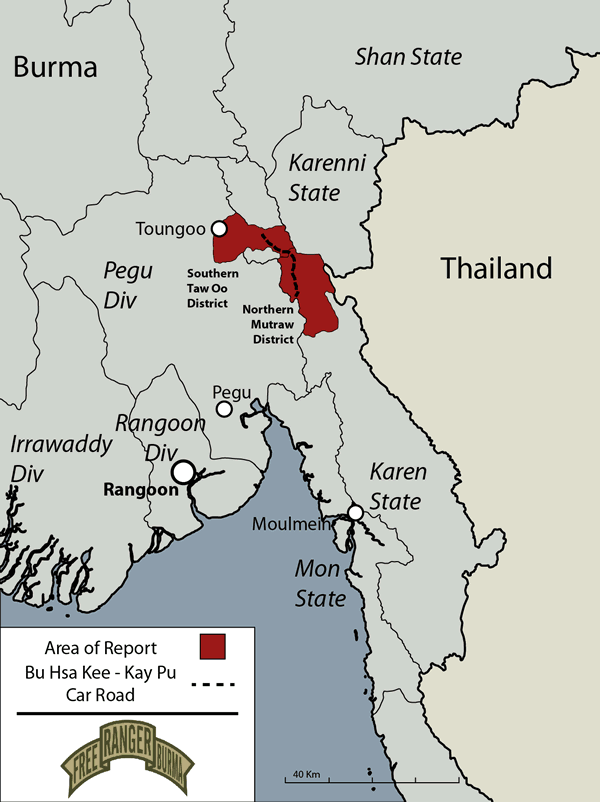 Map showing area of report
Burma Army Division 66 is also securing the length of road from Kler La (Bawgali Gyi) to Bu Hsa Kee.
God bless you,
Taw Oo District Free Burma Rangers