FBR REPORT: Burma Army mortars villages in Pa'an District, Karen State
Karen State, Burma
1 January, 2012
---
This report initially submitted on 16 December, 2011.
The following pictures were taken on 15 December 2010, one month after Burma's controversial democratic elections. On 5 December 2010, the Burma Army mortared civilian villages in Lu Pler Township, Pa'an District. The attack affected nine villages and displaced a total of 773 people. At the time of the attack, there were ten battalions in the area under Military Operation Command (MOC) 19 and Division 22. Infantry Battalion (IB) 106, stationed at Jeh Pya Kone Camp, was responsible for the attack.
A likely reason for the attack was to clear out resistance to a project to repair a road used to transport military supplies. The Karen National Liberation Army (KNLA, pro-democracy ethnic resistance) was positioned near the road, blocking movement into the area. Driving the villagers out of the area by mortar attacks would prevent those people from aiding the KNLA and weaken the KNLA presence.
These Internally Displaced Persons (IDPs) are from four villages in the Meh Pru Village tract (Jay Baw Klo, Noh Day, Wah Bway Tu and Meh Pru) and were forced to flee after their villages were mortared by the Burma Army. They fled their homes and left their belongings for a safer area in a nearby border area.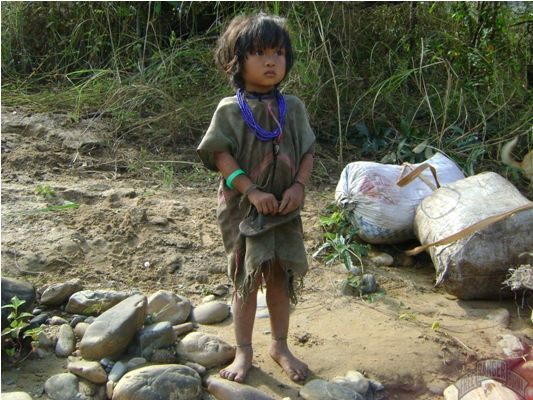 A young Karen girl standing at the river bank looking back in the direction of her now abandoned village.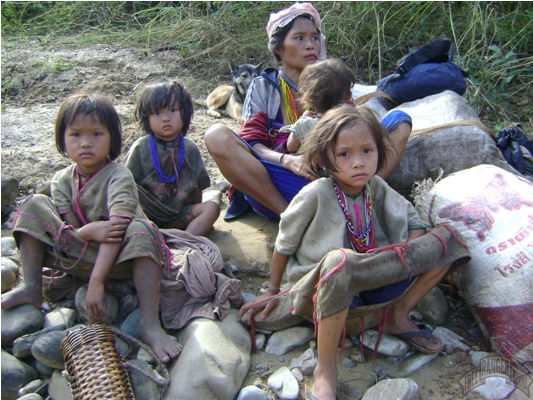 A group of fleeing children waiting to be picked up by a boat.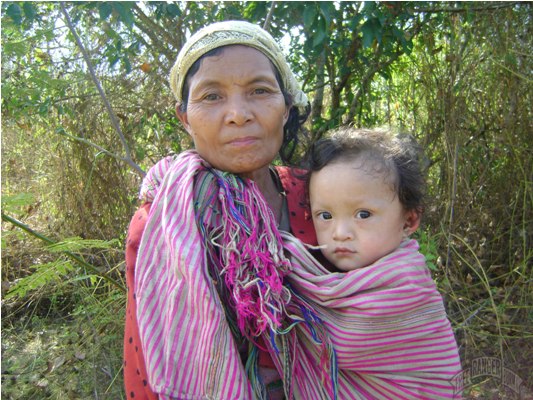 A mother and her child waiting for the boat after fleeing their mortared village.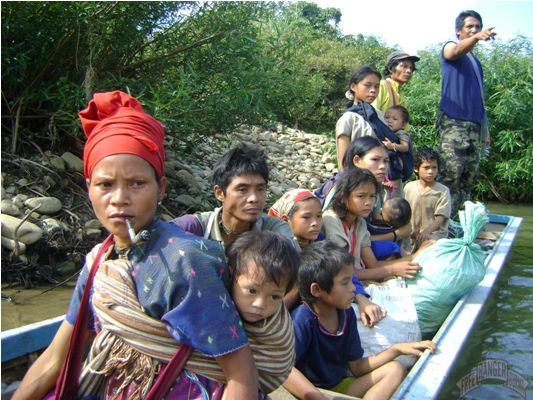 A group of IDPs fleeing to a safer area.
Thank you and God Bless,
FBR Karen Team