FBR REPORT: Burma Army Uses Forced Portering and Relocates Villagers in Western Karen State
Nyaunglebin District, Western Karen State, Burma
5, June, 2011
---
 

 
 

The Burma Army has continued to use forced labor and forced relocation in their operations in Nyaunglebin District, Western Karen State.

 
In April 2011, Burma Army troops forced Muthey villagers to carry their equipment from Muthey Camp to Paw Kgay Hko Camp. Burma Army Division 101 has replaced MOC 10 in this area.
Between April 28 and 30, Infantry Battalion (IB) 260 forced over twenty families who lived near the Bawgata Operation HQ to relocate to Kgo Myi Tha. These villagers were given three days to complete their resettlement.
Burma Army Light Infantry Battalions (LIB) 599, 590, and 439 are patrolling in the plains areas of Mone Township. In the Ler Doh Township, Burma Army IB 57 and 264 moved from Minlan and Bawgata to the Ler Wah area.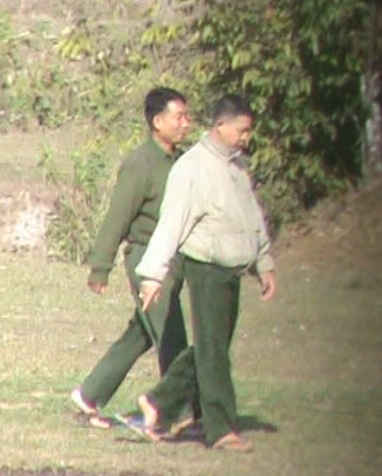 TOC 1 Commander in white with a battalion commander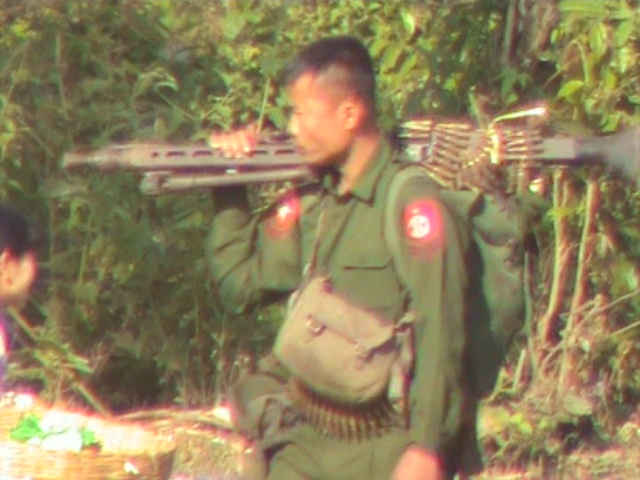 Burma Army Soldier and Weapon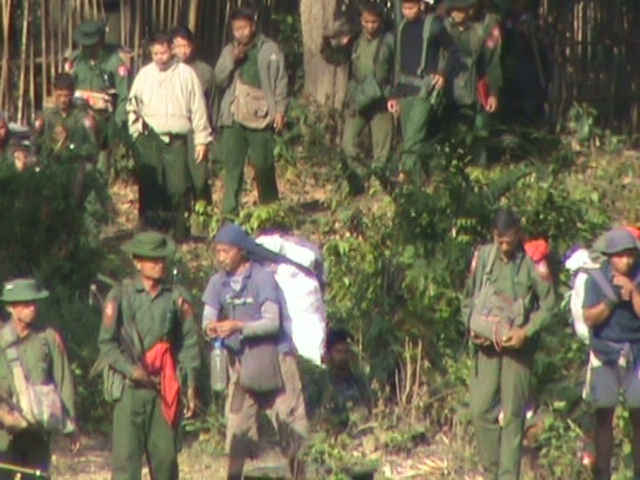 Forced Portering of Muthey villagers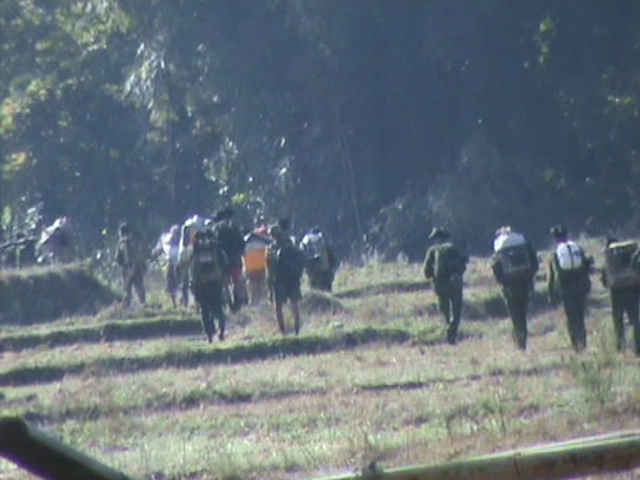 Burma Army Soldiers and Forced Porters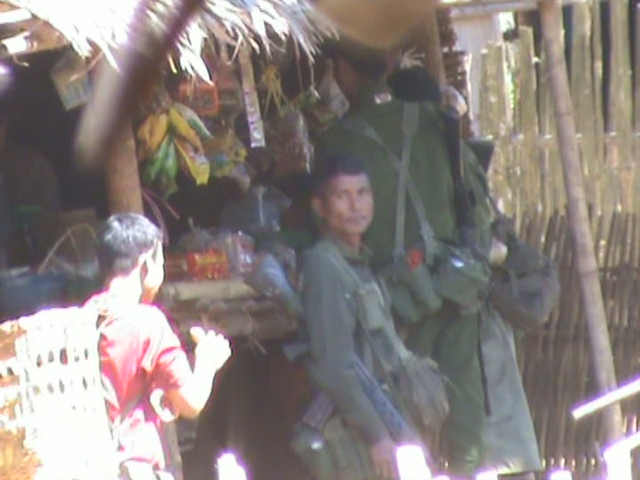 MOC 10 soldiers buy food at a Muthey shop while returning from frontline to their HQ
God Bless you,
Nyaunglebin District FBR Teams