FBR REPORT: Burma's Pro-democracy leader and Noble Peace Prize Laureate, Aung San Suu Kyi Released by the Dictators of Burma
Karen State, Burma
15 November, 2010
---
Aung San Suu Kyi has been released from house arrest where she has been detained for 15 of the last 21 years, and continuously since May 30, 2003.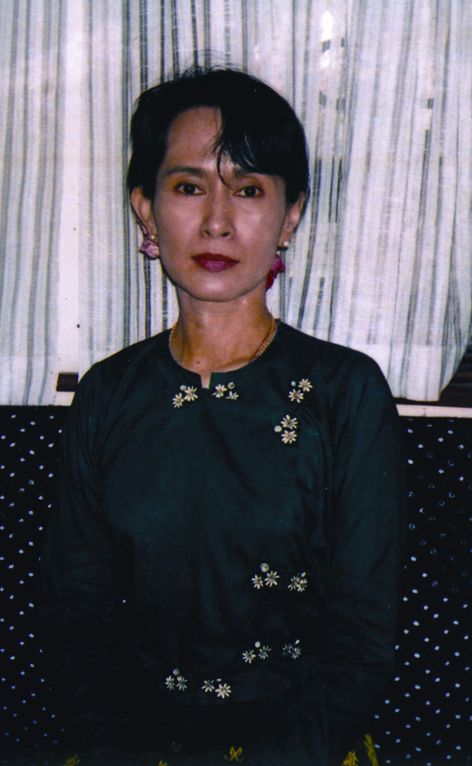 Aung San Suu Kyi
Aung San Suu Kyi is the general secretary of Burma's National League for Democracy who along with their allies in 1990, won more than 80 percent of the seats in parliament in what was Burma's only truly democratic election. The military regime, however, did not recognized the results and continued to hold power. Recently the regime held their own elections that were neither free nor fair. Thousands of political prisoners are still in jail, ethnic minorities are attacked, the people of Burma remain under oppression. Still, we are grateful for the release of Aung San Suu Kyi as she is a leader who gives real hope to the people of Burma.
I met Aung San Suu Kyi in 1996 during a brief period when she was not under arrest, and it was her request for prayer and unity that inspired us to call people to pray and act on behalf of the people of Burma. The Global Day of Prayer for Burma and the ethnic unity efforts we are involved in are a direct result of that meeting. As she told me then, one of her favorite quotes is, "You will know the truth and the truth will set you free."
To Aung San Suu Kyi and all who love her, we pass on our love, support and prayers. May God guide you as you continue to lead and serve your people. We are behind you.
God bless you,
A relief team leader
Free Burma Rangers
Burma