FBR REPORT: "I don't want to live under this government"
Karen State, Burma
9 May, 2010
---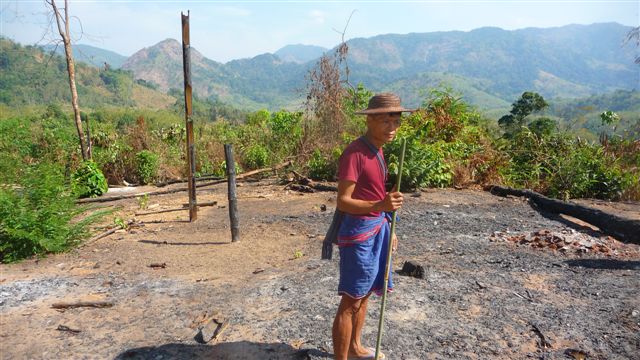 Villager in ruins of his home after Burma Army attack May 2010
" I don't want to live under this government" were the words of a villager as he stood in the remains of his home that was burned by the Burma Army. With tears in his eyes he described the attacks that destroyed his home and village and how his family had to flee for their lives in the face of the Burma Army attacks. He pointed across the valley to a new mountaintop Army camp that dominated the area. "They are there and they will shoot."
Dear friends, this is a brief photo essay from here in Ler Doh Township, Nyaunglebin District, western Karen State, Burma.
We are on a relief mission following Burma Army attacks that killed villagers, burned homes and displaced over 3,000 people. The Burma Army has built two new camps in this area and regularly shell villagers they see attempting to approach their old rice fields.
Thanks to your help we have been able to provide emergency assistance through the teams on the ground here from the beginning of the attacks in January up to now. Many local organizations under coordination by the Karen pro-democracy resistance (KNU), work together to provide, food, shelter, medical supplies and educational support. The displaced people and our relief teams here have especially benefited from the support of Partners Relief and Development.
As we meet people in their hiding places or as they clear and plant new fields, we are impressed by their endurance and hope. They feel that they are right to hold on to their homeland, they feel innocent in that they have never attacked the dictators' homes and they know they can survive terrible privations. All this they do with good cheer and hope.
Still, sometimes it is too much and like the man in the ruins of his home, people break down and weep. But they do not give up and we have not given up and because you too have not given up, there is hope. Most of all we believe that love, truth, justice and reconciliation will prevail and as we try to walk in those ways we feel grateful.
Thank you and God bless you,
A Relief Team Leader
Western Karen State, Burma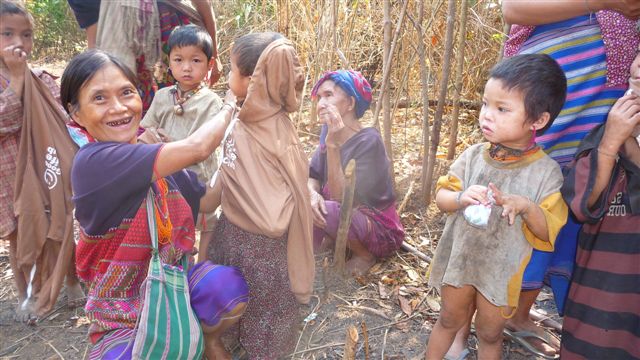 Good Life Club with IDPs May 2010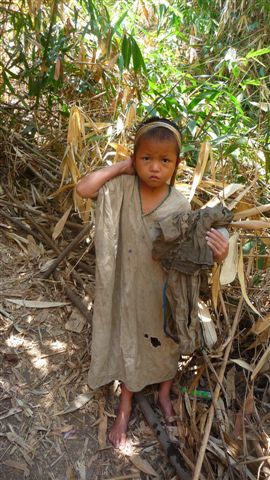 Karen child in hide site geting water May 2010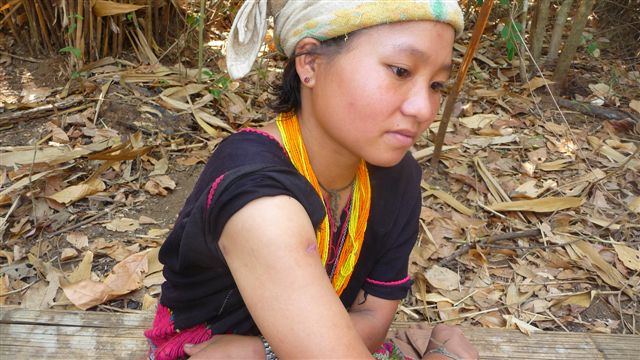 Karen lady shot in the arm by Burma Army May 2010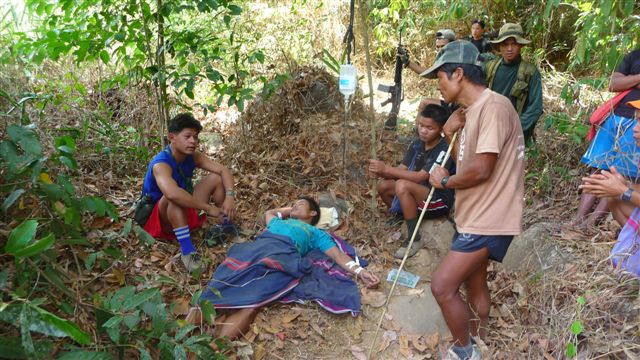 Medics treat sick man May 2010
Villagers move belongings to their hiding place May 2010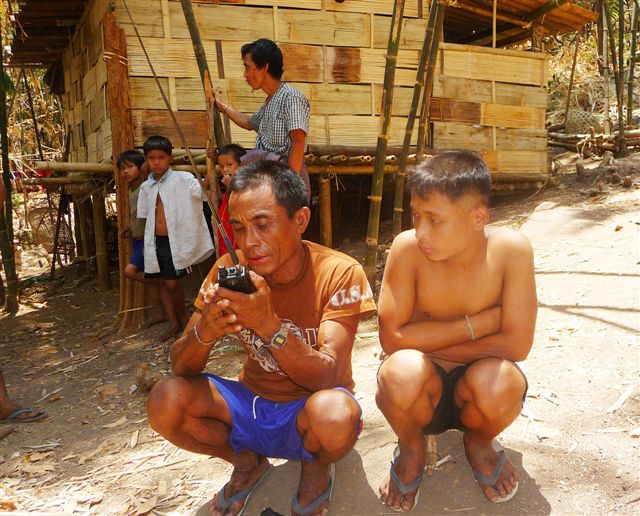 Villagers use early warning system in hide site to monitor Burma Army patrols May 2010