FBR REPORT: Environmental Abuses Result in Deaths in Kachin State
Karen State, Burma
20 October, 2009
---
The following is a report by a Free Burma Rangers relief team conducting relief missions in Kachin State, Northern Burma.
At the Hpakant Jade Mine in Kachin State Burma mining companies are causing pollution, erosion, and flooding that results in severe health problems, loss of homes and long term environmental damage.
Firms from Burma, China and other countries conduct jade mining in this area along the Uru River. Mining is taking place very close to the river and the debris and tailings from the mines are often dumped into the river or stacked high along its banks. It is estimated that around 30 people die each year and hundreds of homes are lost from mudslides and flooding along the Uru River as a direct result of this environmentally irresponsible mining. In addition to the destruction brought about by jade, gold, and ruby mining, teak logging is also rampant and threatens the environment. Apart from our own observations, it was reported by 'Kachin News' that after heavy flooding and mudslides in July of this year, the Burmese military made no effort to offer relief services or help the affected civilians. Villages in this area also have a problem with contaminated water, as the amount of silt in the river is so high.
This area used to be controlled by the Kachin Independence Organization but after signing a cease-fire agreement with the Burma Army in 1994, the regime allowed outside companies to mine this area with no repercussions for environmental abuses. There is widespread drug use around the mining communities, with many sharing needles to inject opiates, leading to blood infections including HIV.
In Hkanti Township, Sagaing Division, Burma, the villagers living in this area suffer from a large number of medical problems including malaria, skin diseases and typhoid. This is primarily a result of the Burmese authorities charging such a high rate for medicine that the villagers cannot afford to buy the necessary treatment. The Burma Army in this area uses the villagers as forced labor for the military and this does not allow the villagers to spend enough time to farm. As a result the people are not able to get enough nutrition or sell their crops and buy medicine.
In addition to gathering information we provided medical care and medication for more than 100 patients in the seven villagers we visited on this mission.
Thank you and God bless you,
Kachin Free Burma Rangers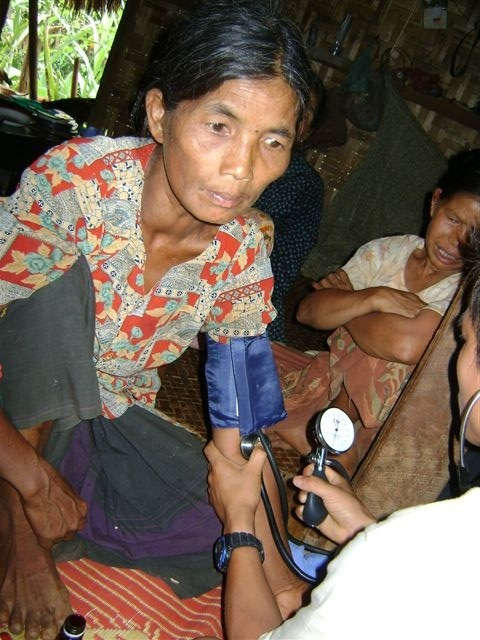 Villager receiving FBR medical treatment.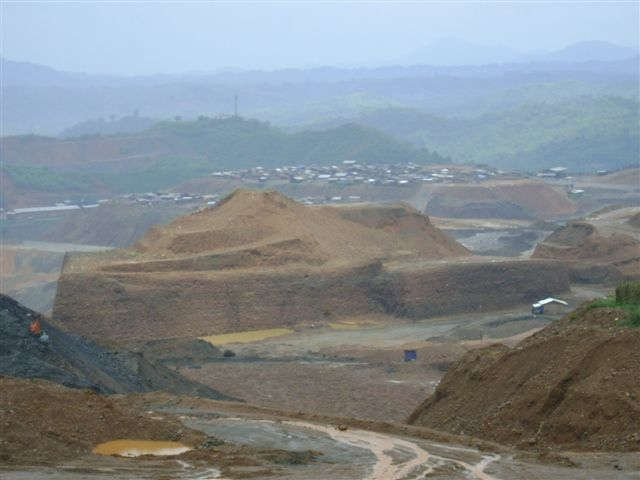 Hpakant Jade mine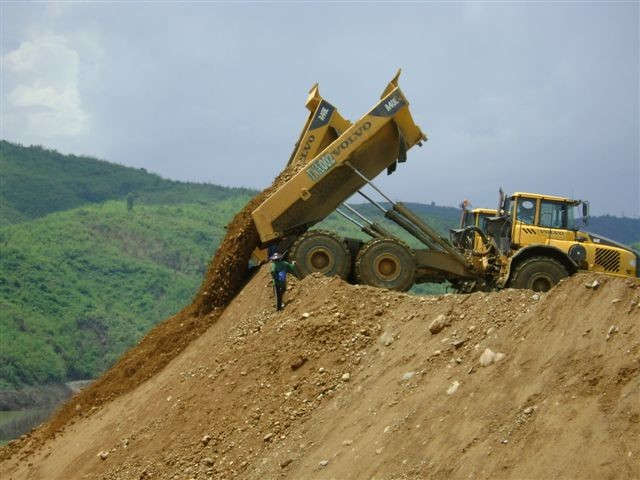 Miners dumping silt into the river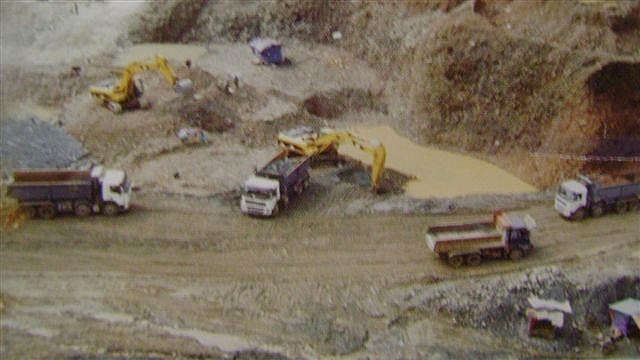 Heavy mining in Kachin State