FBR REPORT: 18 New Free Burma Ranger Teams Trained and Now Providing Relief to People Displaced by the Burma Army Attacks
Karen State, Burma
18 December, 2007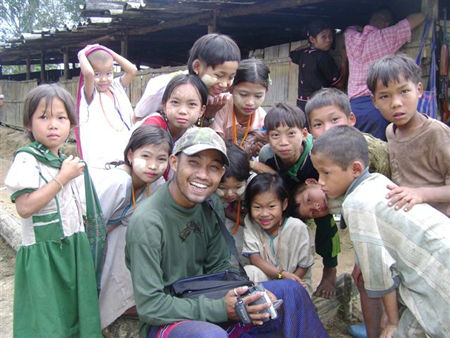 Kachin videoman and kids
Dear friends,
Thanks for all of your encouragement and help. We just completed the training of 18 new Free Burma Ranger relief teams and we are now the first mission with them. The new teams are very enthusiastic and the training included men and women from the Karen, Kachin, Karenni, Shan and Chin ethnic groups. With the addition of these 18 new teams, there are now 43 FBR humanitarian relief teams in the field providing assistance to the displaced in Burma. The training was completed in three phases. The first starting in April for the new FBR medics, the second starting in September for all members of the new teams and the third starting in October for the new teams as well as 14 advanced medics. The training was completed on 7 December 2007. The courses that the new teams completed were as follows:
Ethnic Unity
Leadership Principles
Medical Training and Reporting
Delivery and simple Surgery
Dental Training
Human Rights Violations Recording and Reporting
Video and Digital Photography
Map Reading
Compass Reading
Land Navigation
GPS (Global Positioning System) use
Landmine Removal
Swimming, Boat operations and Lifesaving
Solar Power and Battery Management
Operation Order Writing
Information gathering, analysis and reporting
General Reporting
Counseling and Good Life Club Operations
Media and Communications
History of Ethnic Nationalities and Current Events
Two Field Training Exercises
Physical Training
Rappelling
Rope Bridge Building
Radio Communications
Early Warning System for Villagers and IDPs
Law of War and Geneva Conventions
Mule Packing
Introduction to Genocide Intervention: Sudan Case Study
Roles of CBOs, NGOs, national and international organizations
We are grateful for all the help we received, including instructors from the Karen National Union (KNU), Karenni National Progressive Party (KNPP), the Kachin National Organization (KNO), the Women's League of Chinland and the Chin National Front (CNF), the Restoration Council of the Shan State (RCSS), the National Democratic Front.(NDF), Committee for Internally Displaced People (CIDKP), Karen Office for Relief and Development (KORD), Karen Human Rights Group (KHRG), and Partners Relief and Development (PRAD). We are grateful too for all of you helped make this training and the sending of new teams possible.
May God bless you,
The Free Burma Rangers
Karen State, Burma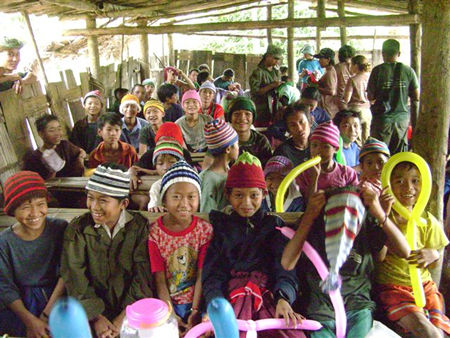 Children receiving gifts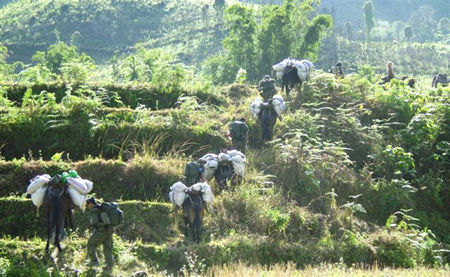 Relief team on first mission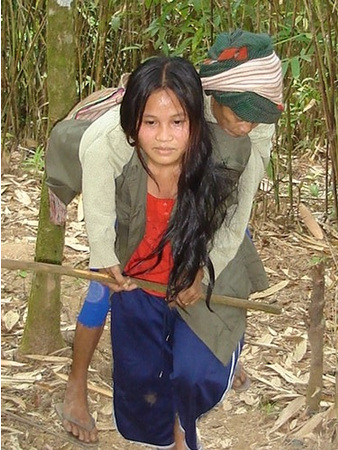 Team member carries sick lady to treatment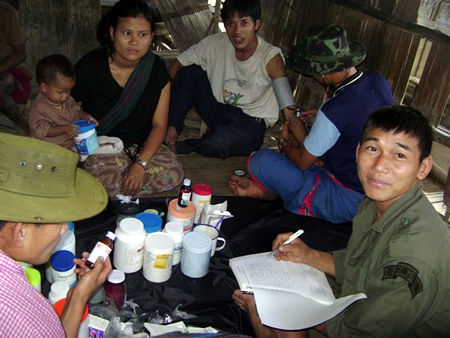 An FBR senior medic supervises new medics during their first IDP cliinic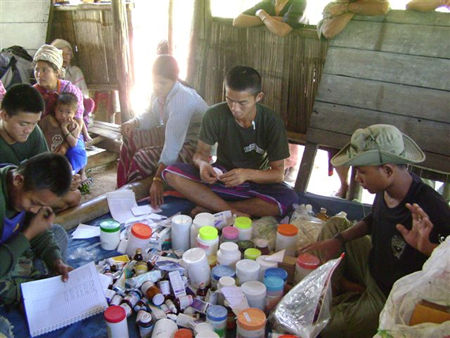 IDP medical treatment