FBR REPORT: Burma Army Executes Captured Relief Team Member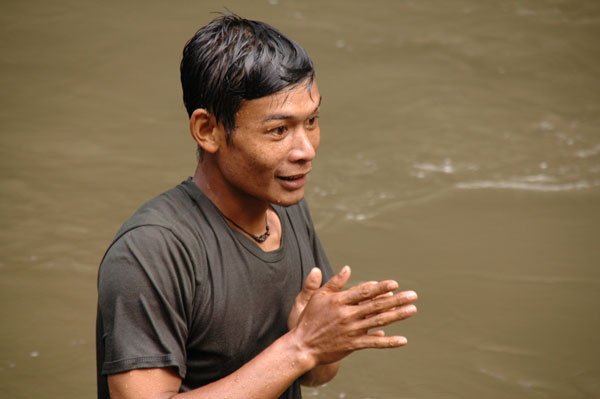 Saw Lee Reh Kyaw
On April 10, 2007, Burma Army troops executed FBR relief team member Saw Lee Reh Kyaw after interrogating him at their headquarters. Lee Reh had been captured two days before, on 8 April, while he was providing humanitarian assistance to Karenni villagers. Patrolling Burma Army troops of LIB 427 opened fire and attacked the village of Ha Lee Ku. One pro-democracy Karenni (KNPP) soldier was shot and killed immediately, while Lee Reh (the FBR relief team worker) was shot in the leg and badly wounded. The Burma Army soldiers captured Lee Reh, took him to their headquarters, interrogated him, tortured him and then shot and killed him.
On April 9 the Burma Army also arrested the headman and secretary of the village. Their current whereabouts are unknown. Ha Lee Ku Village, comprising 35-40 families, is approximately 27 miles from Htee Maw Soe Burma Army camp and is subjected to patrols by the Burma Army about once a month.
Lee Reh trained to be a FBR relief team member in 2005 and was in the village to provide medical treatment and to gather information about the abuses the villagers regularly suffer at the hands of the Burma Army.
He was a wonderful man who smiled at everything and was one of the outstanding graduates of the FBR program.
He is missed by us all and we will do our best to care for his family. He was killed doing what he believed in; bringing help to people under oppression. His death is tragic but not in vain. He has made a mark of love and service that made a difference in the lives of those he helped and in all of our lives. We miss him very much.
God bless you all,
A relief team leader
Free Burma Rangers
ENDS